Spectators should expect to encounter significantly tighter security at the 25th annual Captain Morgan's St. Croix Ironman 70.3 Triathlon on Sunday.
National Park Service Superintendent Joel Tutein said that, following the bombing at the Boston Marathon, parks across the country were instructed to step up security at large events happening on their property.
"We don't anticipate any trouble, but neither did the Boston Marathon," Tutein said. "We're just doing this as a precautionary measure to ensure the safety of not just the participants, but also the spectators and to protect our federal properties."
Spectators entering park property will have to pass through security checkpoints manned by park staff, police and agents from other federal agencies. Tutein said that all bags will be subject to search.
Specifically banned are all metal containers, including cans and water bottles. Only clear plastic water bottles will be permitted. Beyond that, Tutein urged spectators to use common sense and not bring anything to the race that would raise suspicion.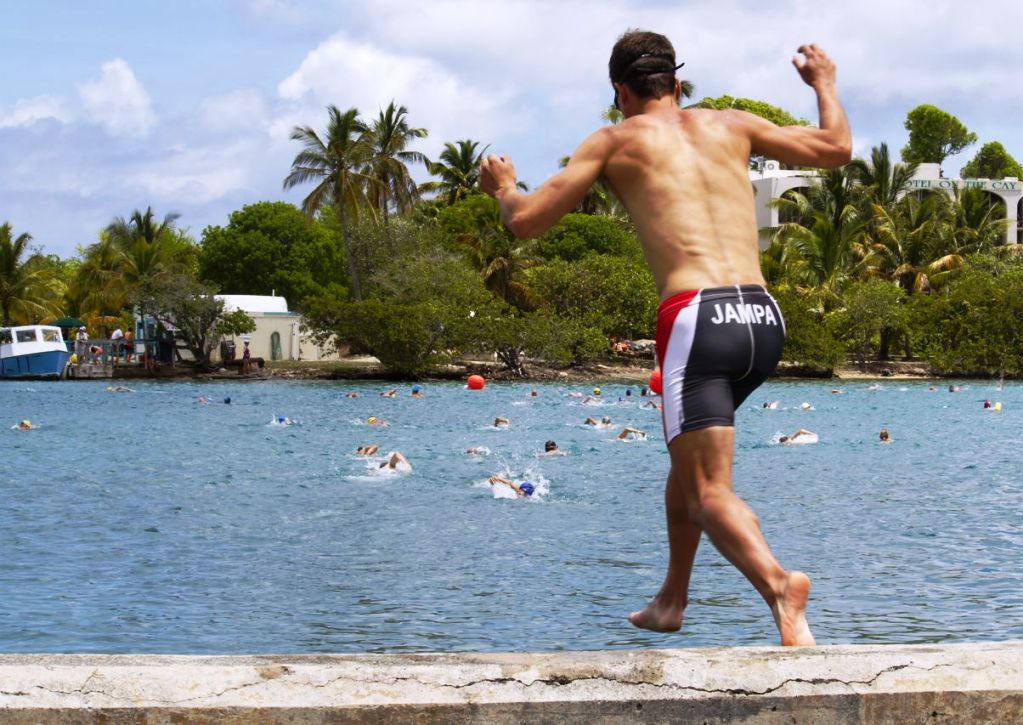 Tom Gauthier, the race organizer, said he learned about the extra security shortly after the bombings in Boston. He said he was not worried about how the added security would affect the event and he was confident the race would go smoothly.
Gauthier advised athletes to be prepared for a heavier security presence during the final practice swim in Christiansted Friday morning. A crowd of more than 100 athletes, many who had just registered that morning, gathered on the green by the fort for the final workout while workers erected fencing for the event around them.
None of the athletes seemed to have security on their minds, however. Most were focused on learning the course and getting a leg up for the race.
Genevieve Priebe and Jason Arango, two athletes from Seattle, said it was their first time participating in the St. Croix triathlon. Arango said he was attracted to the race because it has a reputation as being one of the most difficult and scenic 70.3 triathlons in the world.
Aside from having to adjust to the weather, the two racers said the Beast, the sharply inclined hill near Cane Bay, would be a major challenge.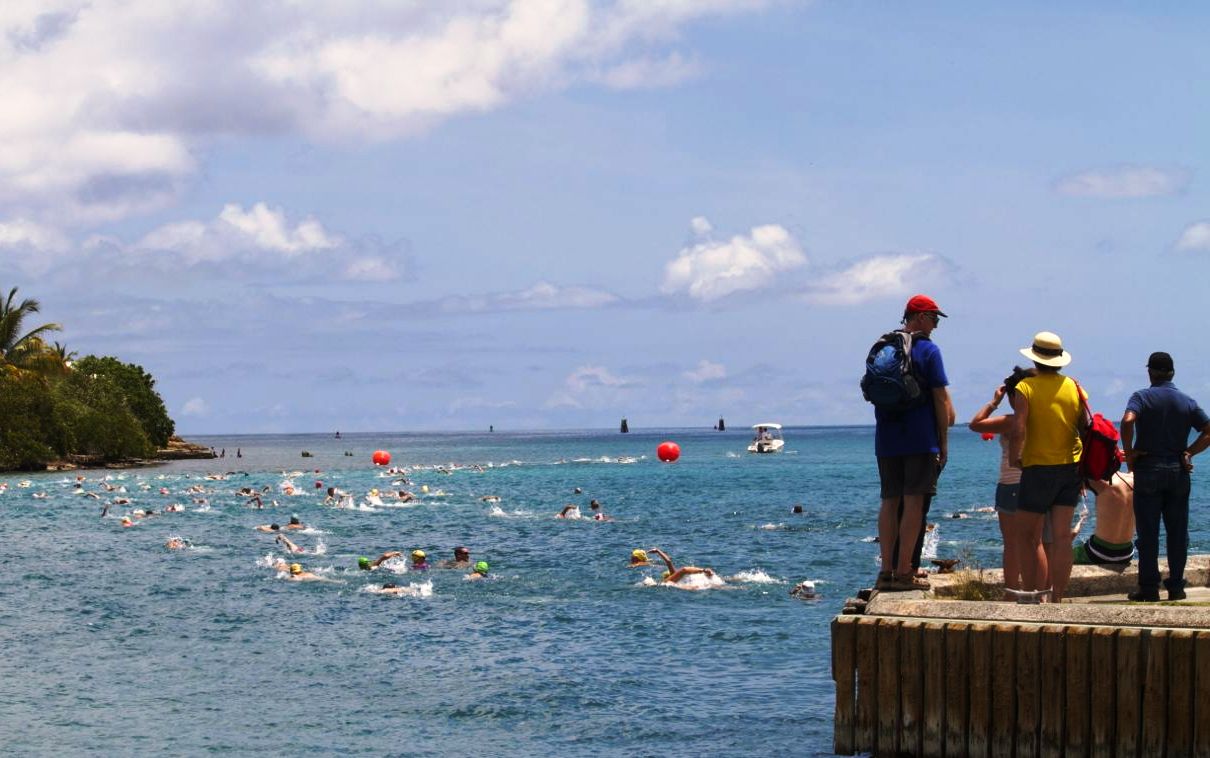 "At least it's short," Arango said. "If it was any longer, it would be tough."
Another athlete, Chris Stock from Virginia, said he was more concerned with the final leg of the race.
"I think the run looks as tough as the bike," he said. "The up and down of the run after that bike course is going to be tough."
Stock also said it was his first year participating and that he was attracted by the race's reputation. He said the race was doubling as a family vacation.
The triathlon begins at 6:30 a.m. on Sunday. Motorists should expect road closures and delays.
The Virgin Island Police Department announced that car traffic will be allowed on East End road in an easterly direction between South Shore Road and Cramer Park and on South Shore Road in a westerly direction between Sally Fancy and Junie's Bar and Restaurant.
Motorists will be expected to pull over to allow athletes to pass safely.
Barricades will be used at some intersections and police warn that anyone moving barricades to gain access to closed roads will be cited.
Parking is prohibited along the entire race route and on Church Street in Christiansted between King and Company Streets between 3 a.m. and 3 p.m. Sunday.
For a map of the race route, visit www.stcroixtriathlon.com.