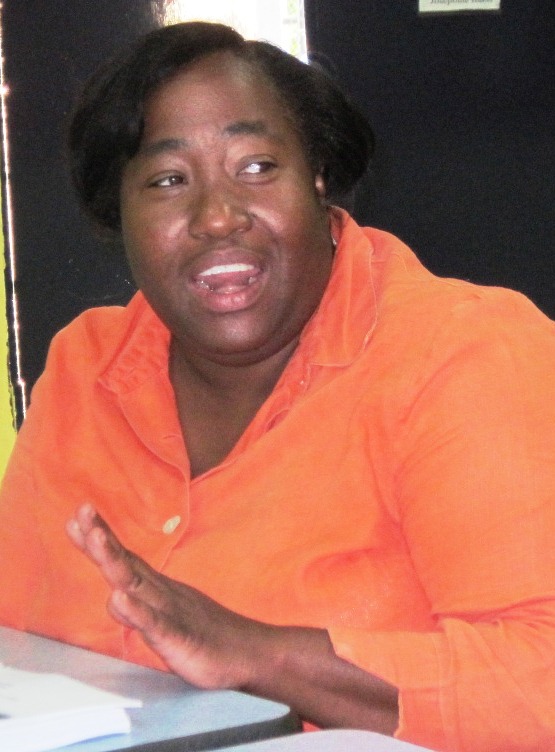 Competition is keen for funding from federal Community Development Block Grants. Across the territory, organizations applied for 46 grants worth $6.4 million. However, there is only $1.9 million in money to allocate. That figure includes $377,931 in administrative costs for the V.I. Housing Finance Authority to run the program.
The first round of grant hearings began Wednesday at Julius E. Sprauve School on St. John when the St. John Community Foundation and the Council on Alcoholism St. Thomas-St. John made pitches for grants.
The St. John Community Foundation wants $177,400 to build an office and Dial-A-Ride depot on a small part of 2.5 acres it owns on Gifft Hill Road.
"It's something the community desperately needs," said Community Foundation board member Paul Devine.
Rob Crane, an architect who also sits on the board, said the $177,400 was for the cost of the materials from a Florida distributor. He said he expected most of the labor to be donated.
That didn't sit well with Block Grant program manager Antoinette Fleming.
"For transparency, we have to put it out to bid," she said.
Crane, with his calculator in hand, put the figure at $268,800 if the project would have to go through the bidding process.
COAST secretary Harry Daniel requested $399,000 to buy an existing 3-unit apartment building in Pine Peace to serve as a homeless shelter plus $15,080 for personnel services.
"There is currently no homeless shelter and very little services," Daniel said.
He said the shelter is expected to serve 50 homeless people a year.
Celia Kalousek, who serves as Community Foundation director, said a count of St. John's homeless population in 2011 indicated there were 44 people living on the streets. She said that was up from 22 in 2009.
Further discussing the lack of services, Kalousek said Catholic Charities comes over from St. Thomas to serve one meal a week to homeless residents.
The Block Grant hearings continue Thursday on St. Thomas at 6 p.m. at the Housing Authority office in Frenchtown. On St. Croix, the hearing begins at 6 p.m. Tuesday at the Education Department Curriculum Center in Frederiksted.
Fleming said that after the hearings wrap up, her office will make submissions to Gov. John deJongh Jr., who will then submit them to the Legislature for action. They must be forwarded to the federal Housing and Urban Development Department by Aug. 16.