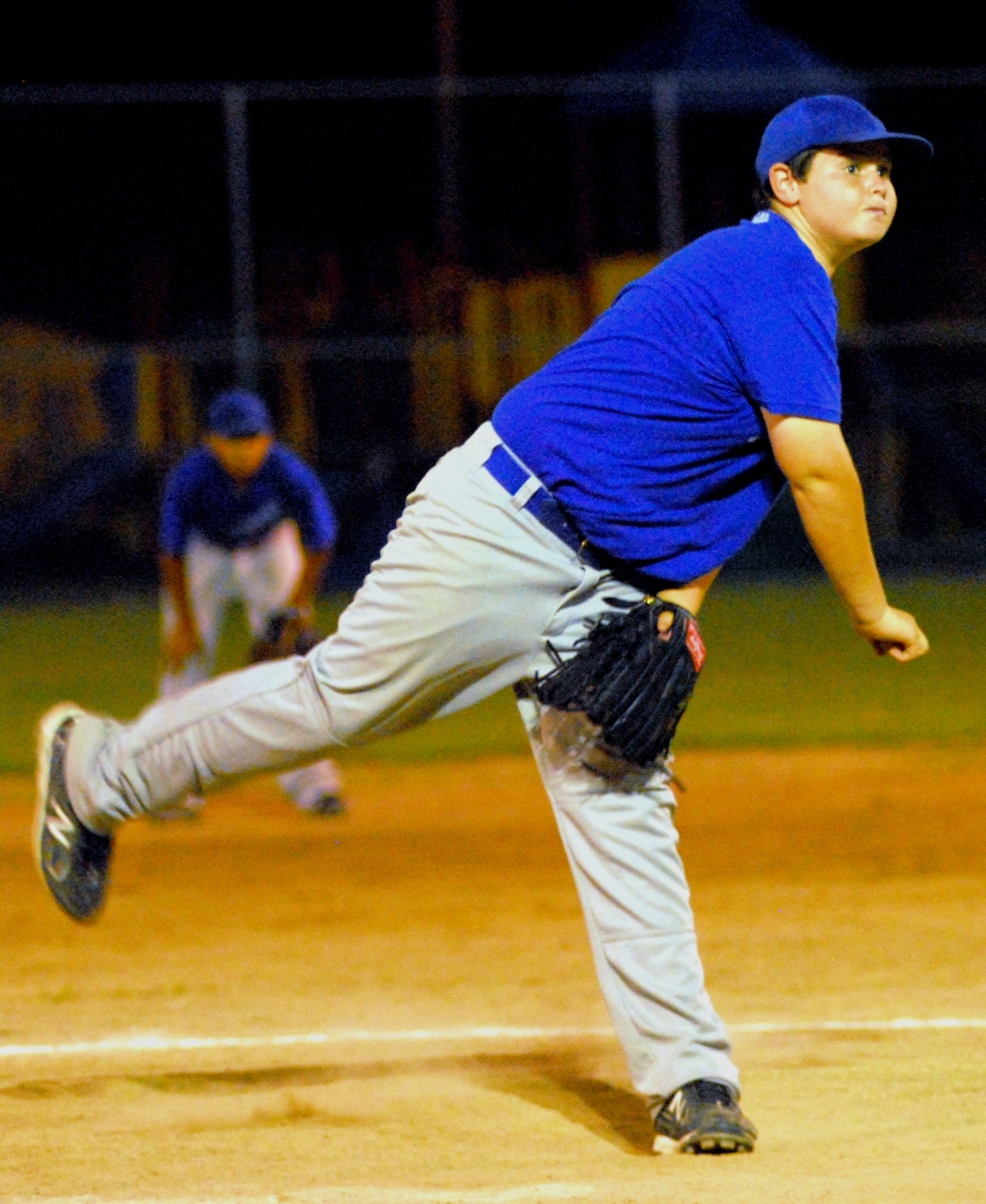 Dodgers pitching and starter Christian Rasmussen got a lopsided 11-3 victory over the Reds Friday night in Elmo Plaskett East Little League Baseball action at the D.C. Canegata ballpark. Rasmussen started strong, striking out four of the first six batters he faced.
The Dodgers got on the board with a five-run burst in the bottom of the inning. Spencer Hendrickson had an RBI triple and Rashidi Knight and Rasmussen had RBI singles to highlight the scoring.
After a scoreless second inning, the Reds picked up a run in the top of the third on a pass ball to trail 5-1.
The Dodgers responded with four runs in their half of the inning to push the lead to eight runs, 9-1, on a two-run homerun by Aldemar Santos and two costly Reds errors.
Another pass ball gave the Reds their second run of the game in the top of the fourth and they trailed 9-2 at the end of four completed innings.
The Dodgers added two runs in the fifth on an RBI single by Rasmussen and a Reds error to lead the game, 11-2, into the final inning.
An unearned Reds run in the top of the sixth set the final score at 11-3 with the Dodgers coming away with the victory.
Rasmussen got the win on the hill for the Dodgers while Angel Rosa got the loss. Top batters for the Dodgers were Rasmussen (2 for 3 with two RBI), and Santos (3 for 4 with a homerun and two RBIs).