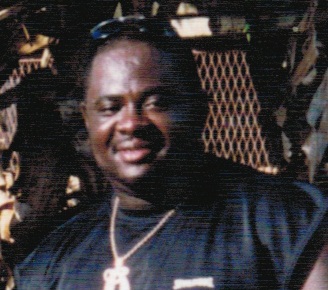 Colin B. Clarke, also known as "Abu," of Sunny Acres died on Feb. 15 at the Gov. Juan F. Luis Hospital. He was 47 years old.
He is survived by his mother, Helen Hecox; children: Colleena Clarke and Dondre M. Clarke; sisters: Donna Williams (St. Thomas), Evette Gardener (St. Thomas) and Valerie Taylor (St. Thomas); brothers: Adrian Clarke and Anthony Huggins; nephews: Eugerne Williams Jr., Elvis Taylor and Raheem Clarke; great niece: Jahkaya Williams; aunts: Estelle Elliot (Nevis), Gloria Browne (England), Gertrude Huggins (Nevis), Rosalie Farrell (Nevis), Vernice Faulkner (Virgin Gorda), Sylvia Swanston (Nevis) and Marjorie Browne (Nevis); uncles: Arthur Weeks (Nevis), Levi Weeks (Nevis) and Cutie Saddler (St. Kitts); brother-in-law, James Gardener; significant other, Eunice Thomas;
He is also survived by cousins: Monica Walters, Stedroy Weeks, Gavin Clarke, Curtis Brown, Lincoln Brown, Myrtle Daniel, Jacqueline Bartlette, Gwendolyn Huggins, Glenroy Huggins, Fitzroy Huggins, Ermine Rivers, Lynette Farrell, Marilyn Claxton, Avril Elliot, Steve Farrell, Stedroy Weeks, Shea Swanston, Edred Stapleton and Ermin Haliday; special friends: Trish-Sugar Williams, Leona French, Elvis "Tumba" Liburd, Berthill Thomas, the Taylors, Joey Liburd, Ercel Williams Sr., Rose Williams, Charles D. Peters, Lily Williams, Adeline and Weston Brandt, Louis Stanley Jr., Anthony Lammy and the neighbors of Sunny Acres; as well as other relatives and friends too numerous to mention.
There will be a viewing held at 10 a.m. and a funeral service at 11 a.m. on Friday, Feb. 24, at St. Peter's Episcopal Church. Interment will follow at Kingshill Cemetery.