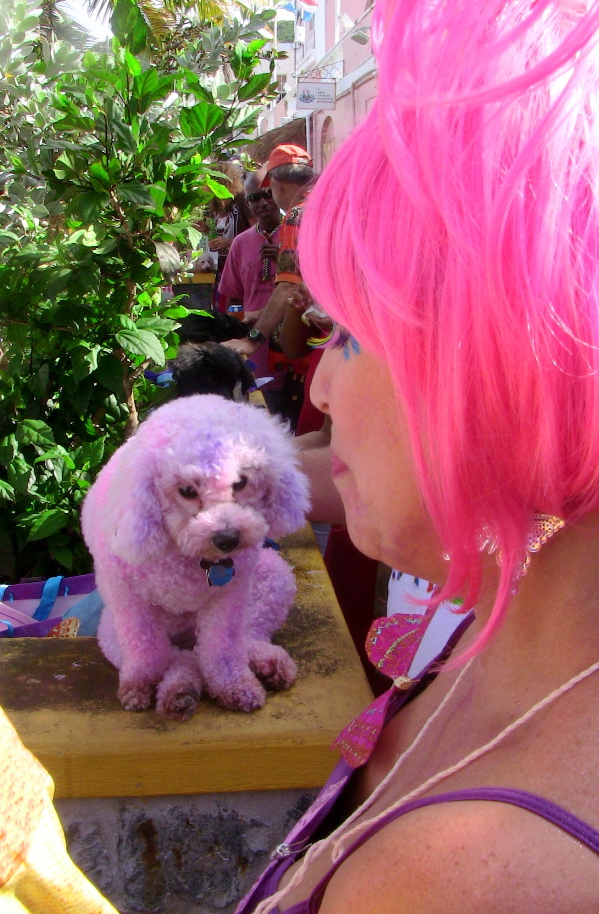 It was a little bit country, a little bit Caribbean, and all canine as the Krewe de Croix held its annual Dog Parade Saturday afternoon on the Christiansted Boardwalk.
The parade brought out dozens of participants, young and old, and hundreds of observers, for a sunny afternoon of watching the costumed canines and their similarly bedecked human companions strutting their stuff before a panel of judges.
This year's theme was "Country Caribbean." How else do you explain a bulldog named Bunny dressed like a pig? Or an Airedale Terrier wearing a cap with Jamaican colors, dreadlocks, and a country bandana around her neck?
This was Bunny's first time in the parade – she's only seven months old, according to owner Wendy Bilick, who towed her in the basket of a three-wheeler. Despite being a novice, she was the leader of the pack, as Bunny tied for first place in the parade, sharing the honor with last year's winner, Mademoiselle, a Chihuahua-mix owned by Debbie Pettit. The two of them rode in a cart drawn by a donkey.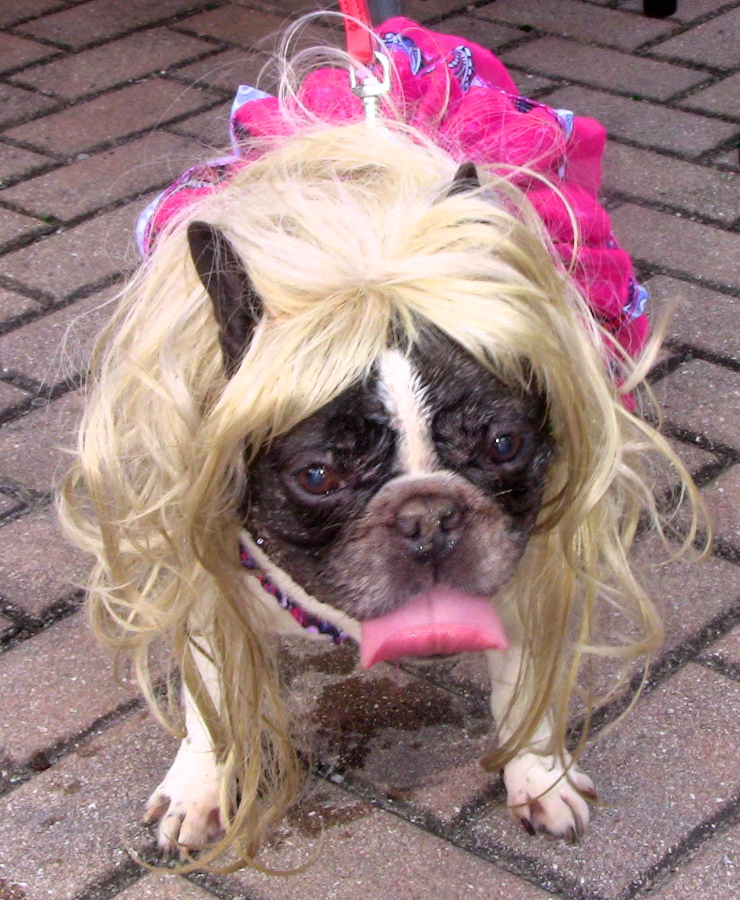 For Debby Bradford, the parade was a chance to have some fun with her dog Barkley, a lovable Cavalier Prince Charles Spaniel, who looked as if he wouldn't be happy until he had given everyone he saw a big wet kiss.
"If everybody would be like him the world would be a better place," Bradford said, offering the dog her cheek for another smack.
This was Barkley's first Crucian parade, she said, since they only moved to the island last June. "But he's always enjoyed this kind of event in the states, so I brought him down."
Susan and Roger Taube used pink and purple hairspray to turn their white poodle mix, Haley, into a multi-colored wonder, and then put her in wings to make her the biggest butterfly on the island.
The event is sponsored each year by St. Croix's Krewe de Croix, a social club celebrating its 10th anniversary this year. The main focus of the group is the Mardi Croix parade held on the island's northside right before Lent. This year's parade will be Saturday. Feb. 11. Krewe de Croix has about 70 members, about half of whom are active.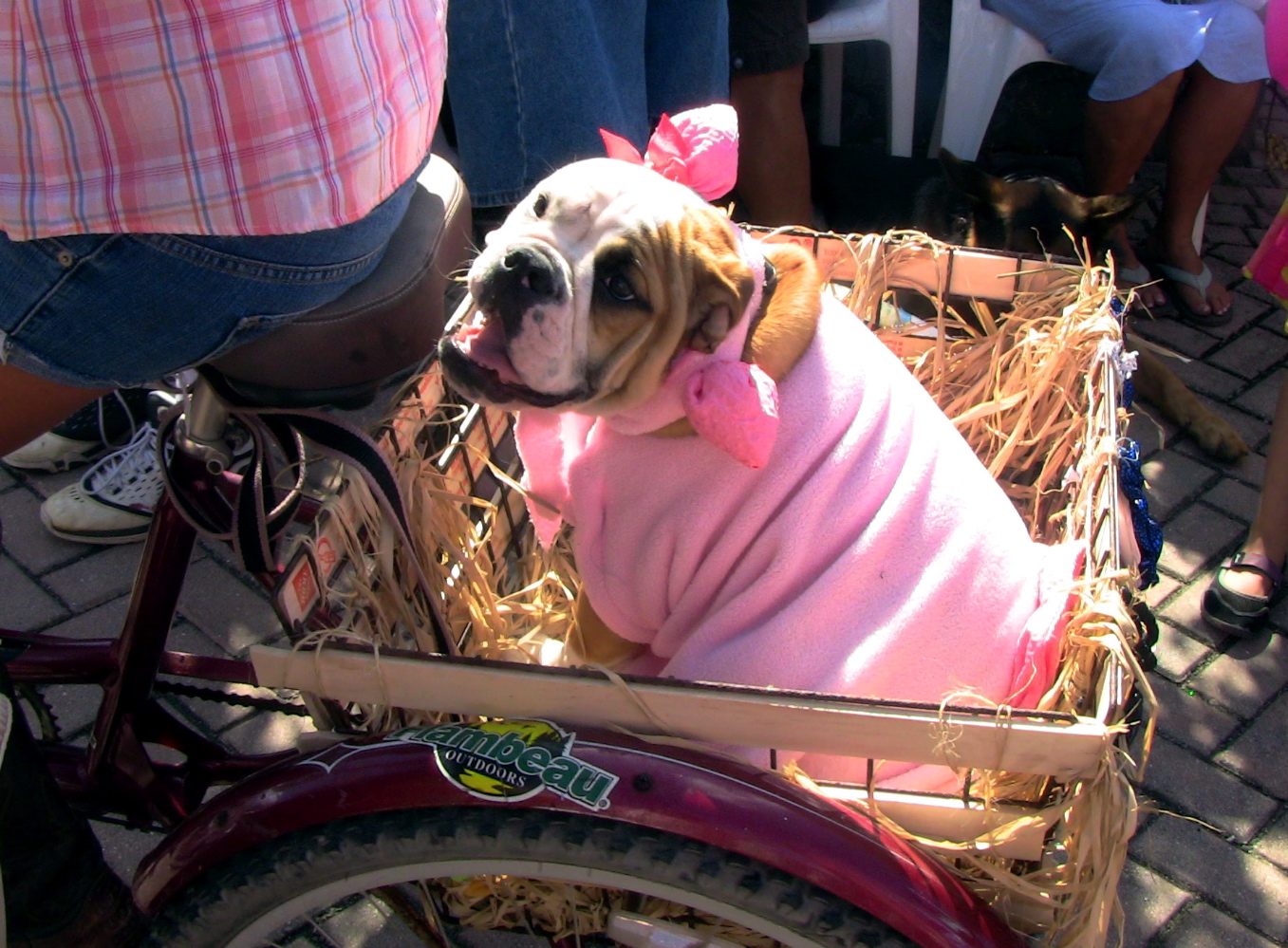 The winners of this year's Krewe de Croix Dog Parade were:
First Place (tie): Bunny, and Wendy Bilik; Mademoiselle and Debbie Pettit
Second Place: Snicker and Dena Gaus
Third Place: Sasha and Dominique Tessier.