A single NOAA official is delaying St. Croix's long-awaited Williams and Punch resort development by failing to submit comments for its U.S. Army Corps of Engineers permit for nearly a year, its developers told Delegate Donna Christensen and local government officials at a gathering of concerned citizens in Frederiksted Saturday.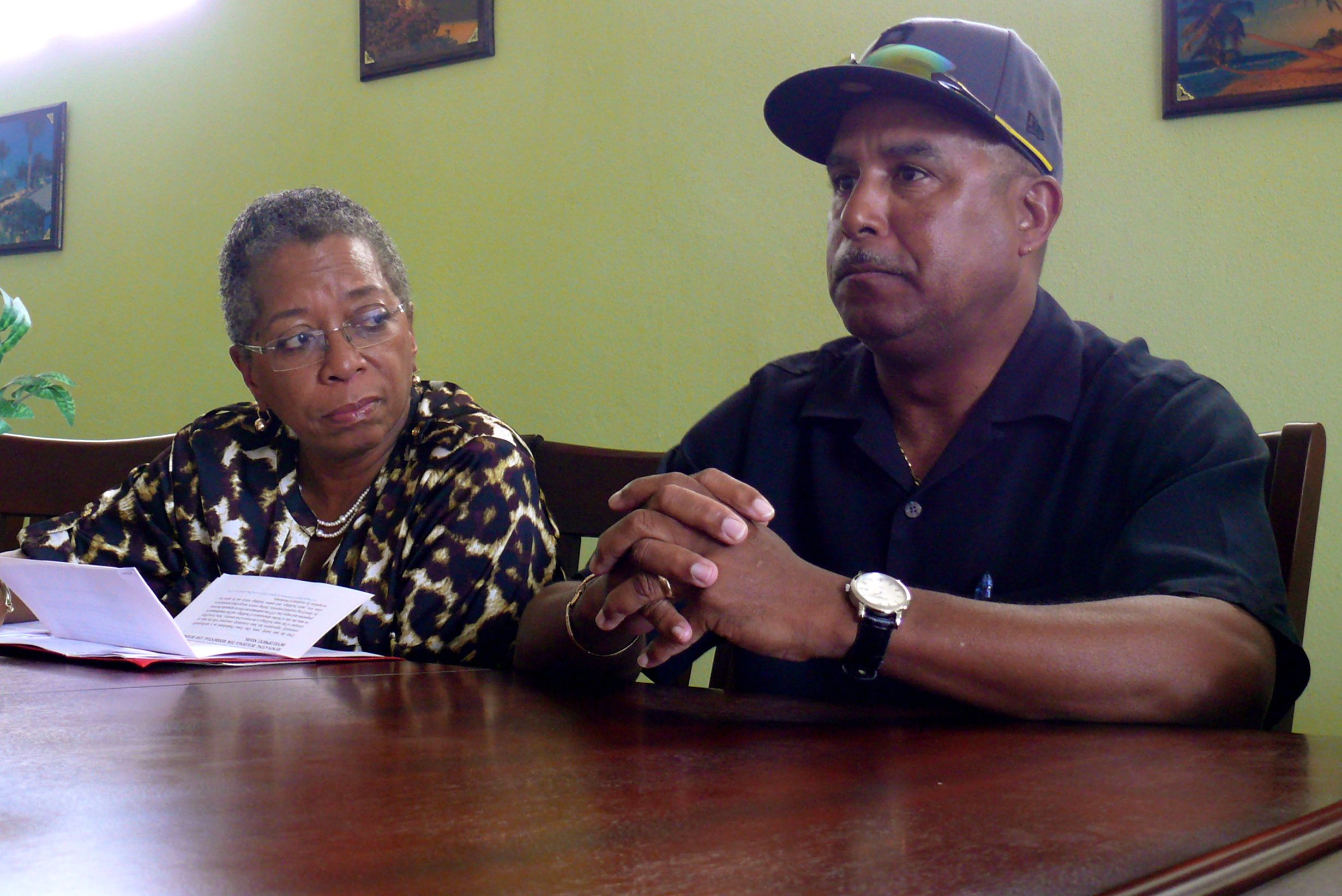 Christensen said her office would be drafting letters and making calls to the appropriate officials over the next few days, in an effort to get the process moving forward quickly. George Flores and other Frederiksted-area residents said they want to see some action by next Tuesday or they would march in protest next Thursday.
Studies and documentation have been filed, objections answered, and the U.S. Army Corps of Engineers is ready to issue permits for the project, William and Punch's local partners Chris Elliott and Kevin Rames told the residents and officials gathered at Paquito's Restaurant.
As part of that process, the Environmental Protection Agency, the NOAA's National Marine Fishery's Service Habitat Conservation Division, and several other agencies are asked to submit comments, Rames said. The comments can influence the Army Corps of Engineers, but are only suggestive and not binding upon it, according to Rames. The permit process sets a time-limit for the agencies to submit comments, but one specific official at the National Marine Fisheries Service has refused to officially acknowledge receipt of the request for comments, preventing the deadline clock for comments from starting, according to Rames.
"Are we certain it is really is [this individual] who is holding up discussions?" asked Malcolm McGregor, special assistant to Gov. John deJongh Jr.
"At this point, it really is," Elliott said. "She has acknowledged it is on her desk, but she has never responded or acknowledged acceptance of the start of the comment period."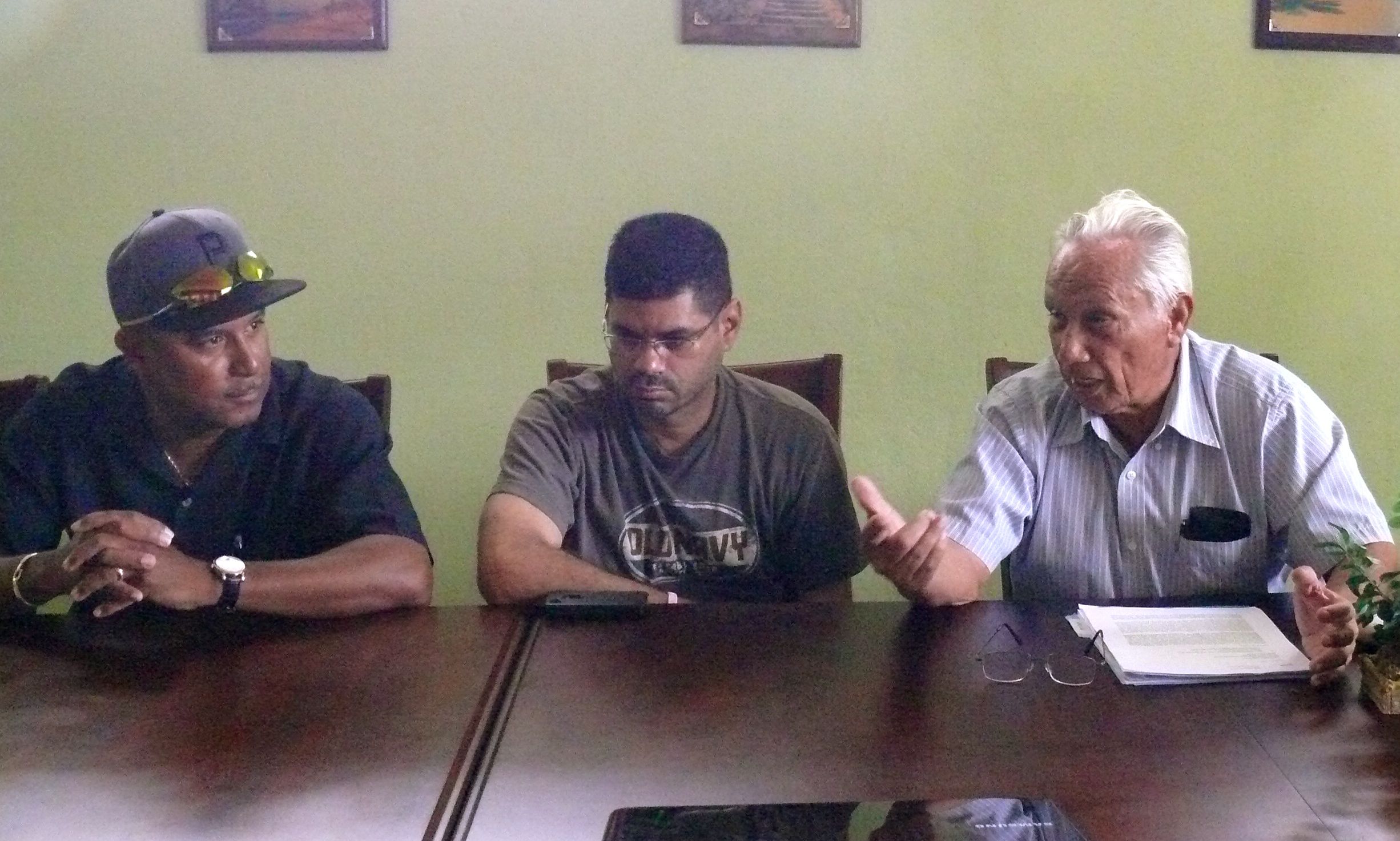 McGregor said the governor's office had been in regular communication with developers and federal officials and would make calls as well. Sens. Sammuel Sanes and Nereida "Nellie" Rivera-O'Reilly gave their support to the project, saying they would also see what they could do by way of writing letters and making calls to create pressure to move on the permits, saying that with Hovensa's impending closure, new construction jobs were paramount.
The project, now being called Amalago Bay, borders Rainbow Beach on the south, and Sunset Beach on the north. A total of 322 rooms are to be part of a main casino-hotel complex. Around that will be three swimming pools. An 18-hole public golf course is to run eastward up into the forested hills of Estates William and Punch. Two channels from the sea are to be carved inland, creating a lagoon for a 64-slip inland marina. The channels and lagoon will create a small beach island connected to the resort by a bridge coming over the south channel. A 56-room beach hotel is planned on the artificial island. The developers began the design and permitting process in 2006.
McGregor said the document in question was complete and being reviewed by Attorney General Vincent Frazer for legal sufficiency. "It should be ready in a matter of days or a week," McGregor said.
Flores and other residents who support the Williams and Punch project will march in protest Thursday if there is no news or progress on the permit by Tuesday, Flores said. He spoke as a representative of We the People, an informal, ad hoc group of St. Croix residents.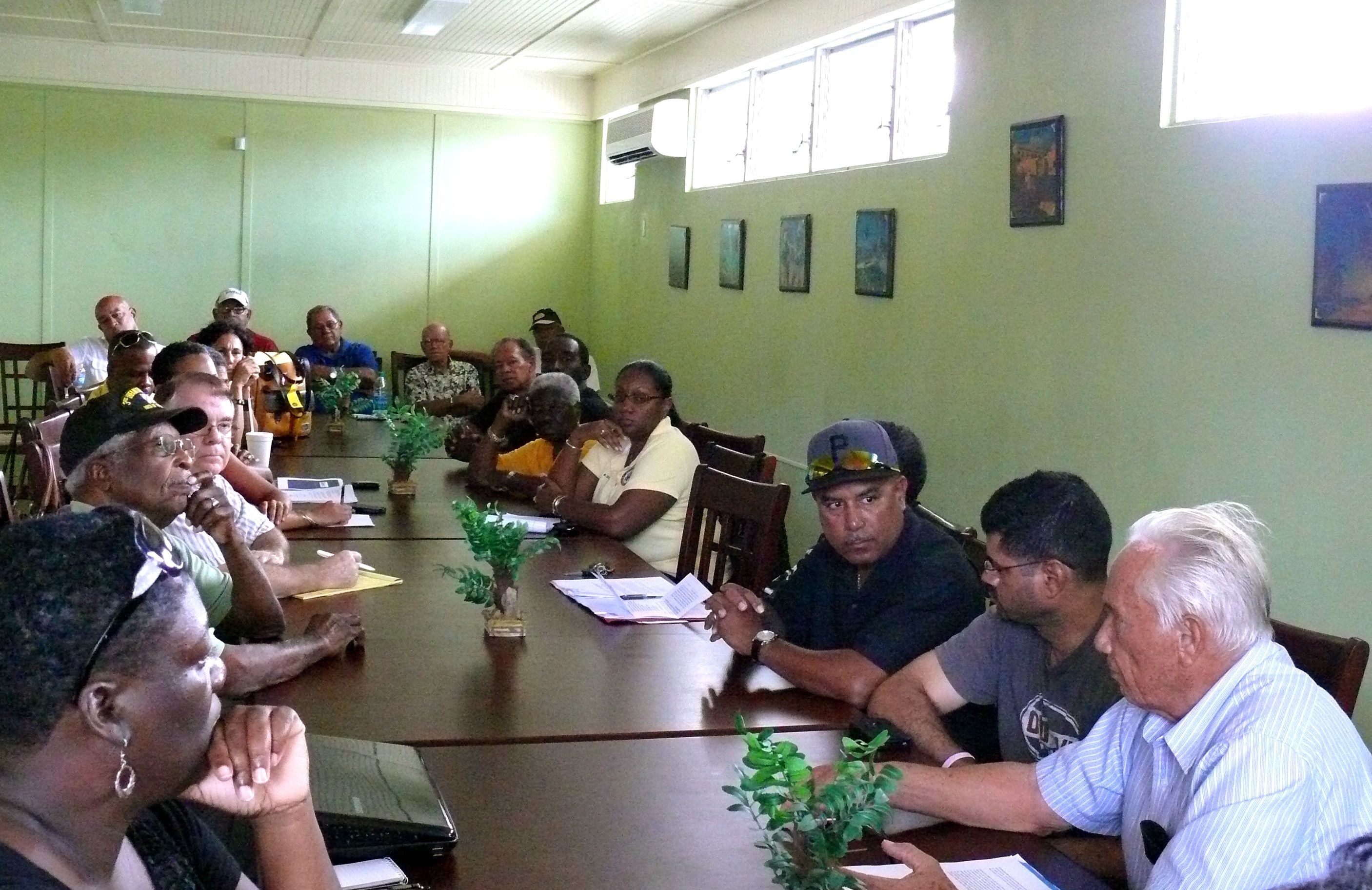 Christensen said she would report back on her contacts with the several agencies before that time. There will be a follow-up meeting 5:30 p.m. Tuesday at Paquito's Restaurant and anyone who is interested is invited, Flores said.
Meanwhile, work to demolish the Paul E. Joseph Stadium in Frederiksted and design a new sports complex to take its place awaits a Memorandum of Understanding that deJongh must submit to the Legislature. Sisters Caryn and Stephanie Hodge, who are working with Blue Sky Realty to help the stadium's developer, Globevest V.I., buy part of the land, said deJongh had been promising to send the legislation to the Senate since 2010, and added they have asked that it be sent immediately.