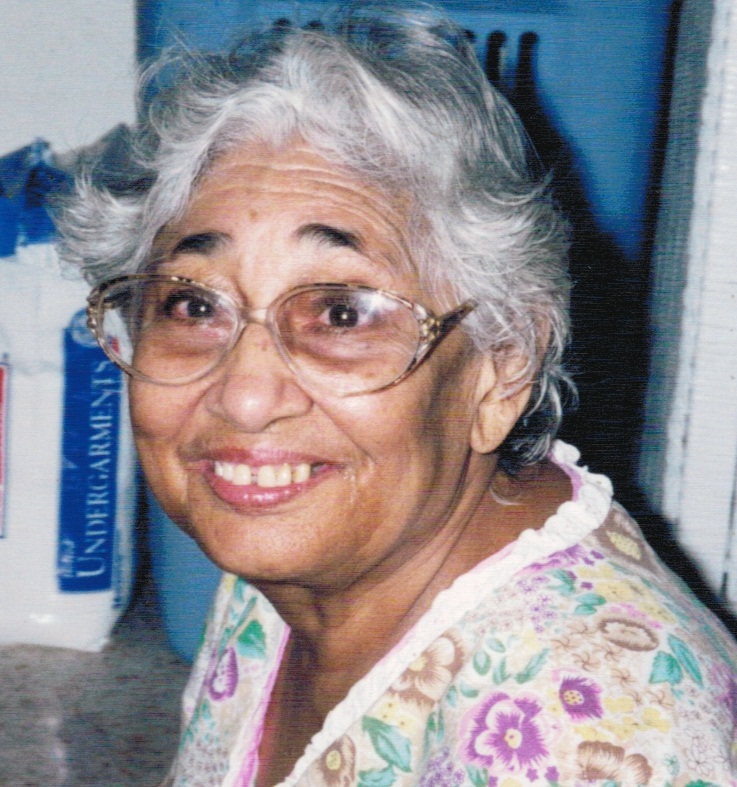 Vincula Martinez Figueroa, also known as "Binbin," of Herbert Grigg Home for the Aged died on Jan. 22, at Governor Juan F. Luis Hospital. She was 78 years old.
She is survived by her sister, Virginia M Rentas; sisters-in-law: Isabel Martinez and Esther Martinez; brothers-in-law: Antonio Gautier Jr. and Jamsie Brewster; nieces: Lucecita Velazquez, Edalia Nieves, Priscilla Gautier-Villeda, Eva Gonzalez, Luisa Rodriguez, Mildred Hernando, Idalia Santos, Providencia Garcia, Maria Hernandez, Virginia Brewster, Jenny Brewster, Iris Suarez, Ilma Martinez, Isolina Martinez, Laura Martinez, Nilda Martinez, Milagro Martinez, Marina Rivera, Lulu Martinez, Ana Martinez, Carmen Martinez, Margarita Martinez and Minerva Martinez; nephews: Antonio Martinez Jr., Nestor Martinez, Mario Martinez, Jesus Brewster, Elton Brewster, James Brewster, Luis Martinez and Reynaldo Alvarez; special friends: the Gautier family, the Dennery family, the Jules family, Carmen Spencer and family, Ada Golden and family and the Herbert Grigg family; as well as other relatives and friends too numerous to mention.
There will be a viewing held at 10 a.m. and a funeral service at 11 a.m. on Tuesday, Jan. 31, at the New Testament Church of God, Estate Whim. Interment will follow at Frederiksted Cemetery.
All arrangements are by James Memorial Funeral Home Inc.