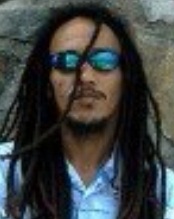 German Cruz of Estate Bovoni died on Jan. 7 at the Roy L. Schneider Hospital on St. Thomas. He was 34 years old.
He is survived by his companion, Nicole Harrigan, son, Nijah Javier Cruz; stepdaughters: Ne' quana and Nikeyta; mother, Rosa N. Garcia, father, Bernardo Cruz "Cabassa;" sisters: Lydia M. Cruz and Anaiz K. Parilla; grandfather, German Garcia Ventura; mother-in-law, Veronica Alexander; brother-in-law, Ijah Joseph; aunts: Diana Hernandez, Maria Victoria Garcia, Ana Luz Garcia, Cruz Maria Garcia, Nancy Garcia and Milda Luz Christian; uncles: Juan Oscar Garcia, Donald Garcia, Victor Garcia "Totoy," Samuel Garcia, Jose Correa "Che" and Manuel Hernandez; nephews: Javaughn and Jeremiah; cousins: Alex, Manuel, Daniel, Rafael, Eliezer, Xiomara, Inginio Jr., Angel, Joel, Joelyce, Luis, Sylvester, Kenneth, Nayda, Julio, Luis A., Jose A, Wanda, Iveliz, Latoya, Schuyler, Lemarr, Marcos, Roberto, Marilyn, Rosa, Julio, Angel, Brunilda, Noemi, Chema, Manuel, Galdo, Magali, Francisco, Gaby, Carmen, Valentin, Dashira, Norma and Luisito; special friends: Andy, Willie, Yellowman, Mikey, Carmelo, Frankie, Sakinah and Esteban Diaz; as well as other relatives and friends too numerous to mention.
There will be a viewing held from 5-7 p.m. on Jan. 14 at Turnbull's Funeral Home on St. Thomas. A second viewing will take place at 10 a.m. and a funeral service will be held at 11 a.m. on Wednesday, 18, at Iglesia Evangelica Misionera Church, Frederiksted, St. Croix. Interment will be at Kingshill Cemetery.

All arrangements are by Turnbull's Funeral Home.