A power outage that plunged Coral Bay into the dark for much of the annual Coral Bay Community Christmas Party provided a ceiling of stars over Coral Bay village. Normally, street and house lights mask the night sky.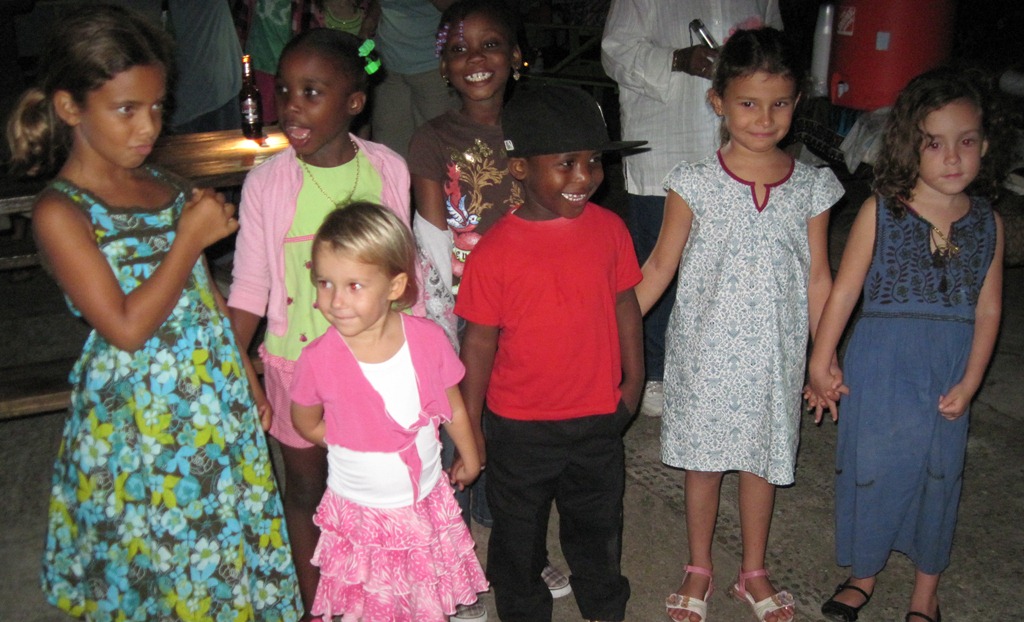 The darkness and a sprinkling of rain didn't deter the festivities held Thursday on the patio of Sputnik's Bar.
"WAPA is not going to stop us," organizer Alvis Christian said, referring to the V.I. Water and Power Authority.
Indeed, a handful of groups sang carols by flashlight. Montessori School students kicked off the caroling with rousing renditions of traditional songs such as "Here We Come A Caroling," "We Wish You a Merry Christmas," and that Caribbean favorite, "The Guavaberry Song." They had just finished "Frosty the Snowman" when the lights blinked on.
Five minutes later, they were off again, just in time for the Upper Carolina group to entertain with "Jingle Bells" and more.
Eventually, the power came on and stayed on as the Calvary Baptist Church Youth Group took their turn and Santa Claus arrived on the back of a Coral Bay fire truck.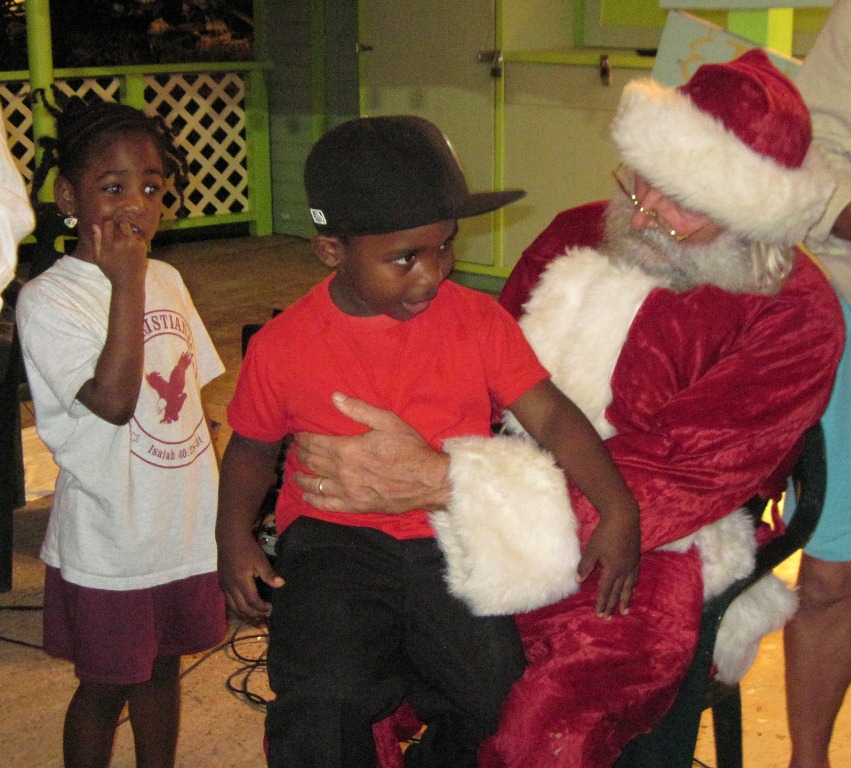 "Ho, ho, ho," he said as he strolled across the patio to take his place in a chair at the front. Coral Bay's children lined up for their gifts.
When the annual Christmas Party started in the 1950s, it was unlikely Santa arrived on a fire truck, since Coral Bay had only a vehicle or two. Edmond Roberts, who was a boy when the celebration became a tradition, said he doesn't remember Santa arriving either.
He does recall that caroling was the main event, and that an Inkberry tree was used as the Christmas tree.
"It had thorns and you could stick the candles on them," he said.
The Christmas Party got its start because some Coral Bay residents wanted to bring the community together. In those days, Coral Bay was a very rural area with the population spread out.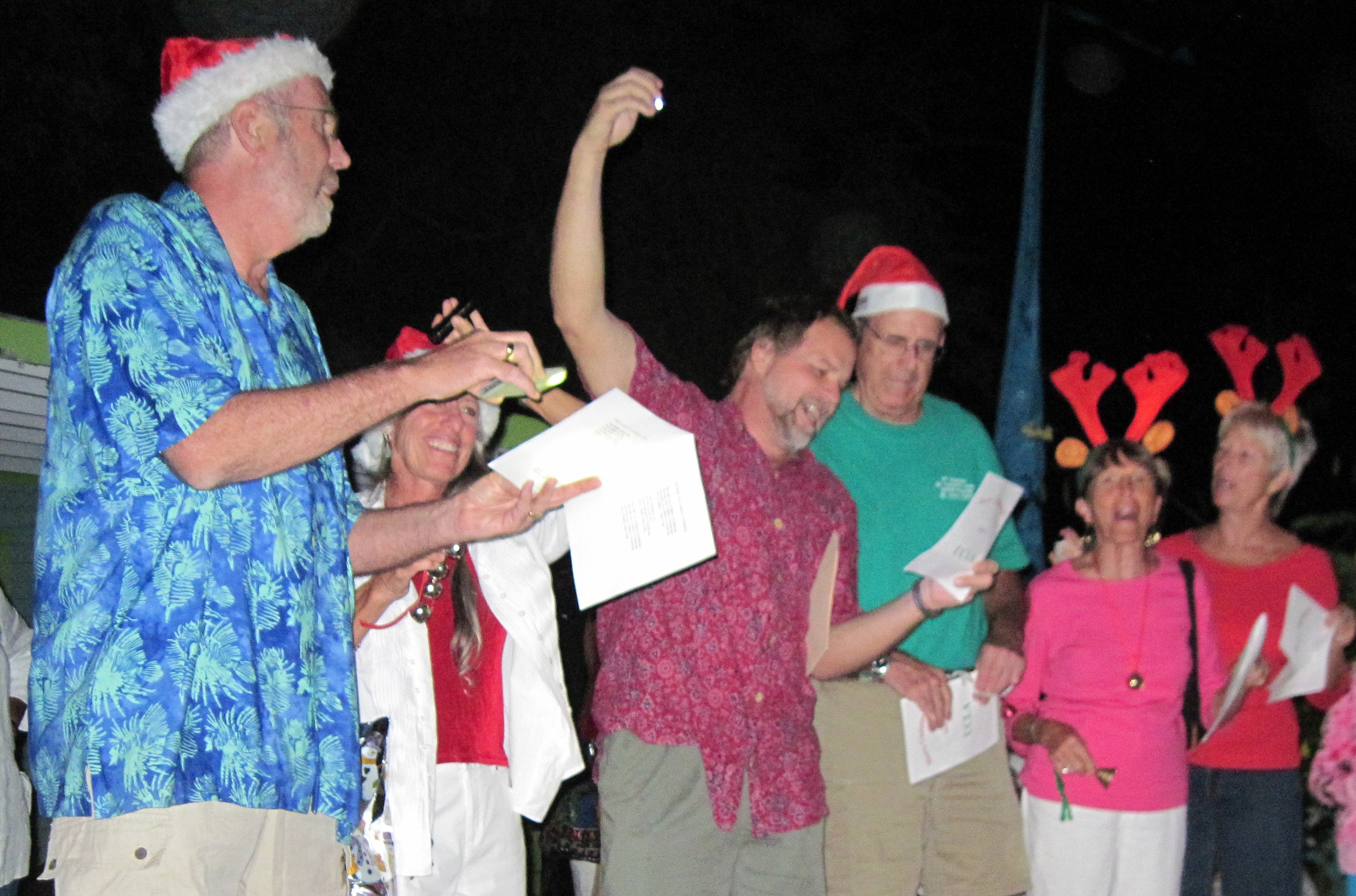 Roberts recalled that it was a time when people were moving away from Coral Bay. Some people got jobs with the newly-opened Caneel Bay Plantation – now Resort – which was too far to get to every day from Coral Bay, since vehicles were scarce. Others opened business in Cruz Bay, so in both cases they moved to Cruz Bay.
The annual Christmas Party is still a time to bring people together.
"I love the spirit and the time of the year," Gary "Budda" Emmons said as he waited with friends for the party to start.