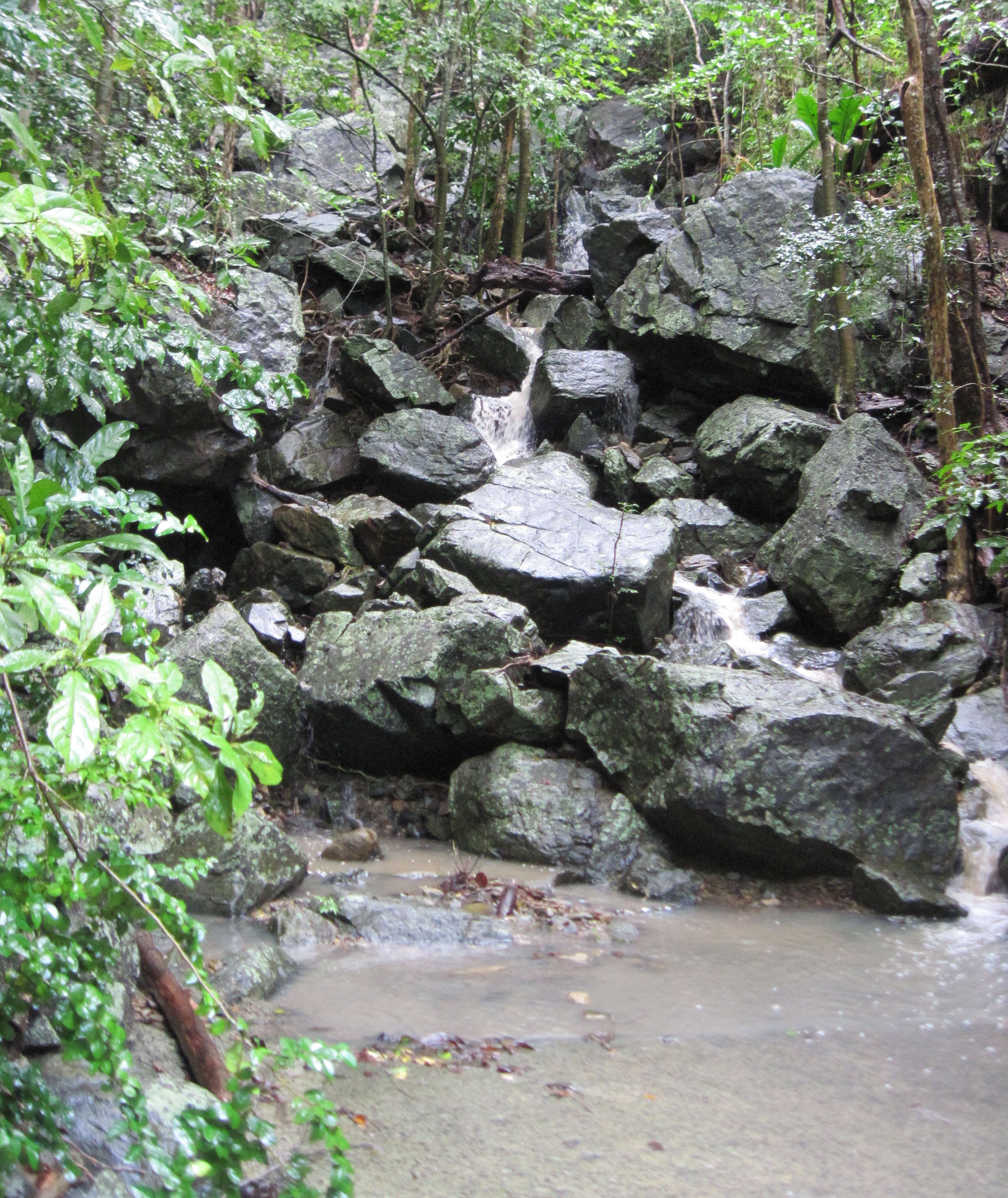 Don't look for any improvement in the weather until Monday, meteorologist Odalys Martinez at the National Weather Service in San Juan said Saturday.
"A moist unstable air mass will prevail until Monday," she said, pinning the problem on a surface trough passing overhead.
She said residents across the Virgin Islands will experience periodic showers and isolated thunderstorms.
The weather began to go downhill Friday night, with rain falling throughout the overnight hours and off and on Saturday. The wet weather created a waterfall at Cinnamon Bay on St. John, and at least two small rockslides were seen on Ajax Peak Road.
At Weather Station Zephyr, located at Ajax Peak, 0.6 inches of rain fell Friday, with the heaviest rain occurring between 8 p.m. and 9 p.m. From midnight until 1:30 p.m. Saturday, a total of 0.16 inches of rain fell, with the heaviest rains between 4 a.m. and 6:30 a.m.
V.I. Territorial Emergency Management Agency spokesman Christine Lett said that there were reports of pooled water on the roadways, and the LaGrange gut overflowing on St. Croix. On St. Thomas, she said, there were no reports of guts overflowing, but water was pooling in areas where it normally does when it rains.
A small craft advisory remains in effect through Sunday night.