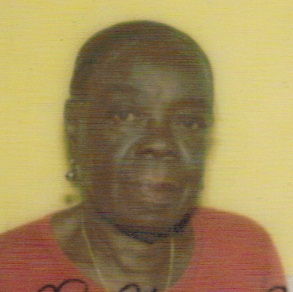 Adele Maria Derricks, also known as "Mommy," "Adele," "Auntie," and "Ms. Derricks," of Estate Sion Hill died on Nov. 11, at the Gov. Juan F. Luis Hospital. She was 86 years old.
She is survived by her daughter, Winona Patrece Adams Hendricks; son, Elston Adams; grandchildren: Kasan Wheatley Sr., Kevre Hendricks, Kareem Roosevelt and Dr. Kysha Hendricks; great-grandchildren: Kasan Wheatley Jr. and Kaiel Wheatley; granddaughter-in-law, Zaira O. Wheatley; sister, Evelyn Derricks; nieces: Velma Wilkinson (Texas), Jasmine Brown (S.C.), Charlene S. Petersen, Tricia Thomas (N.Y.), Louise Derricks, Merle Derricks-Finley and Leona Derricks Lymch; and nephews: Ashley Maynard, Alva Clarke, Lowell Smith, Jeffrey Smith, Glenroy Smith, Roland Smith, Wayne Smith, Troy Thomas, Albert Jackson Jr., Carl Derricks and Christian Derricks.
She is also survived by great nieces: Tricia Lynch, Pamela Lynch, Corinne Derricks-Nugent, Leahnate Finley-Williams, Edna Derricks, Grace Newton, Patricia Hall, Duania Hall, Marcia Hall, Shanella Cole, Jadeon Clarke and Shera Hendrickson; great nephews: Henry Derricks Jr., Lawrence Derricks, Larry Finley Jr., Levone Finley, Herman Lynch Jr., Timothy Lynch, James Hall, Leo-Ben Hall, Kwesi Logan and Curtis Sutton; adopted daughters: Lydia Hendricks, Rae Armstrong, Annie Edney, Deunna Garcia and Beryl Watson-Shaw; and niece-in-law, Vonya Clarke.
Other survivors include special friends: Pastor Thelma Youngblood, Claudette Schrader, Gwendolyn Hodge, Eleanor Hodge, Elaine Springer, Deanna Sackey, Bodil Christian, Eleanor Parris, Hennie Cornelius, Gerda Hendricks, Charlotte Morgan, Dr. Anita Plaskett, Gwen Brady, Janet Rouse-Cochrane, Mr. and Mrs. Albert Schuster; Shelley Thomas, Demaine Wilson, Rose Hansen, Etienne Derricks, The Under De Tent Gang, Elroy Bates, "The Rigidims," the Virgin Islands Board of Education, Alpha Kapa Alpha Sorority Inc., Ina Isaac, Dr. Roderick Moorhead, Rita George, The Unitime Gang and The Sion Hill family; as well as other relatives and friends too numerous to mention.
A viewing will be held at 9 a.m. followed by a funeral service at 10 a.m. on Friday, Nov. 18, at Friedensfeld Moravian Church. Interment will be at Kingshill Cemetery.
All arrangements are by James Memorial Funeral Home Inc.