A cross section of community leaders were on hand Thursday afternoon to congratulate U.S. District Court Judge Wilma A. Lewis, a St. Thomas native, at investiture ceremonies at the Almeric L. Christian federal courthouse on St. Croix.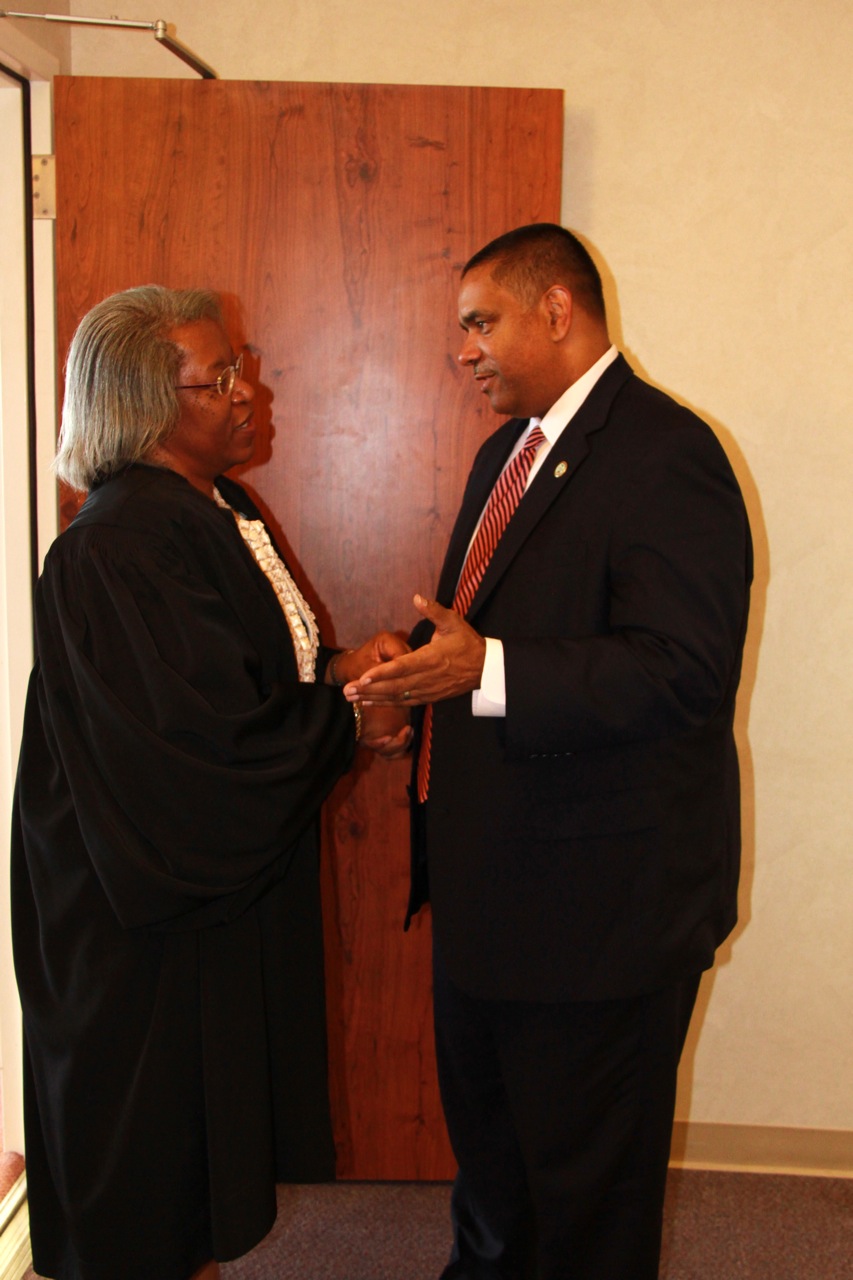 "One of our own, one who has seen so much success away from our shores and now returns home to contribute her legal acumen, vast experience, and considerable talents to a position of great importance to the people of this territory," Gov. John deJongh Jr. said at the ceremony, according to a Government House statement. "This day has been a longtime coming—and many in our legal community have been waiting for years to see today's investiture."
"An individual of impeccable character, her career has already seen four presidential appointments: two by former President Bill Clinton and two by President Barack Obama," deJongh said.
"Her work in the nation's capital endeared her to many and solidified her standing as a trailblazer and woman of great accomplishment," de Jongh continued. "As the first African-American to serve as Inspector General in the Department of Interior, she rooted out fraud and waste, and functioned as the comptroller for the U.S. territories. Her experience at Freddie Mac and as Assistant Secretary of Interior for Land and Minerals Management provided her portfolio with an edge, rounding out her wealth of experiences that uniquely qualify her to serve on the Virgin Islands District Court."
"It is there that she will continue to address and resolve complex property rights, land dispute, and environmental protection cases with her signature mark of intelligence, thoughtfulness and resolve. In recent years, the Virgin Islands District Court has decided cases of landmark importance to this territory that have directly affected the lives of many of our citizens," he added.
"The federal court's precedents have allowed our local government to carve out a path leading to a fairer, more prosperous and more just society. Crucial rulings and important decisions will follow in the coming years, and it will serve us all well to have them made by a woman of unquestioned integrity, intellect and keen understanding of the unique customs, concerns and culture of this territory," de Jongh concluded Thursday.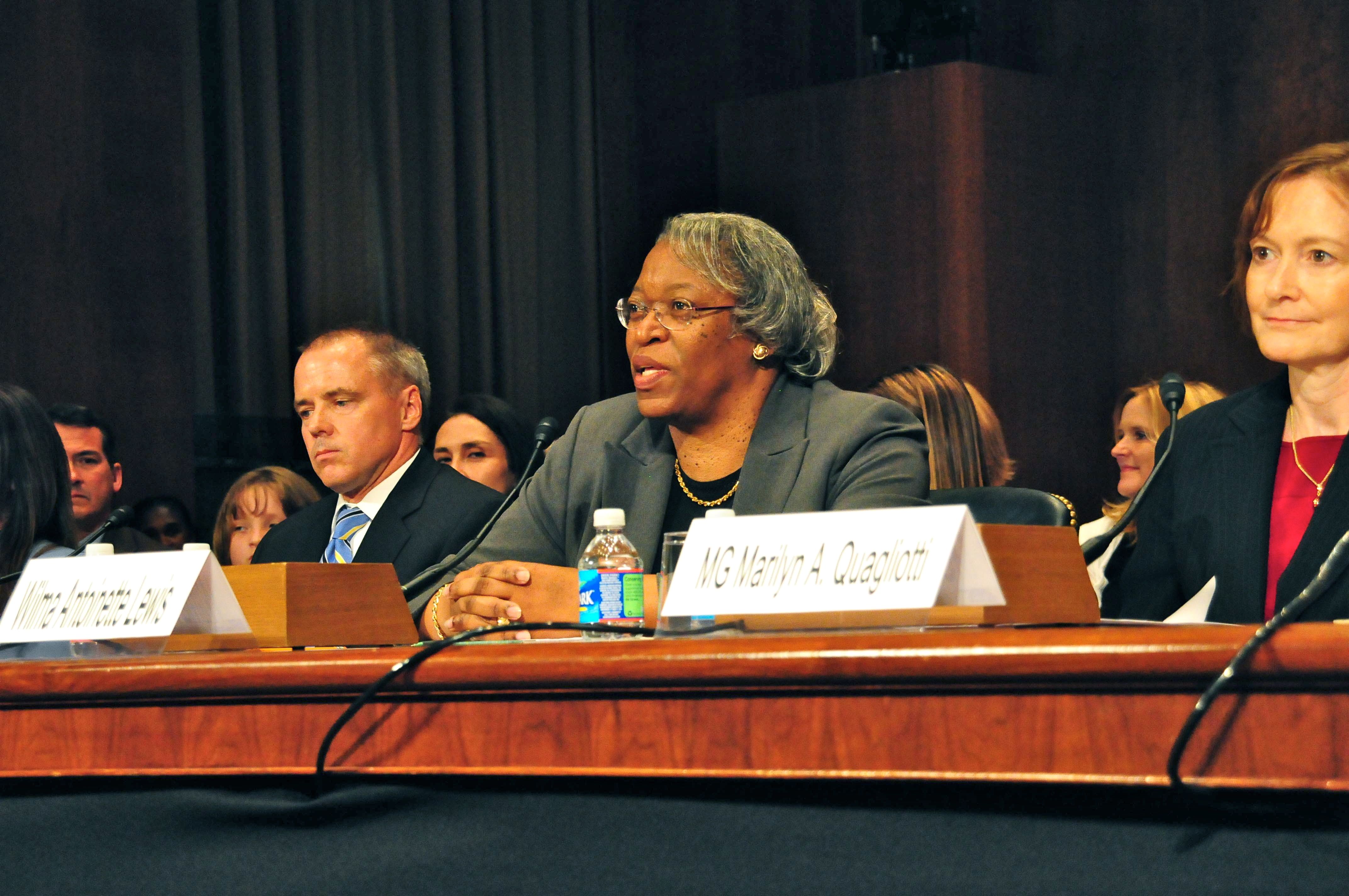 President Barack Obama nominated Lewis, then the U.S. Interior Department Assistant Secretary of Land and Minerals Management, to serve as a judge on the U.S. District Court of the Virgin Islands this past March.
This is the second post to which Obama has nominated Lewis. In 2009, Obama nominated her and the Senate confirmed her to her previous post with Land and Minerals Management. Before that, she served briefly as senior advisor to the secretary of the interior.
Lewis has had a long and highly distinguished career in law and public service, since graduating Harvard Law School in 1981. As U.S. Attorney for the District of Columbia from 1998 to 2001, Lewis was the first woman and the second black to be appointed to the position, according to the Interior Department.
In Washington, Lewis managed the largest U.S. Attorney's Office in the country, overseeing over 350 attorneys and as many staff members. Because of the District of Columbia's unique constitutional situation, she also had the unique responsibility of serving as both federal and local prosecutor.
From 1995 to 1998, Lewis was the Inspector General for Interior. While there, Lewis and her team held the V.I. Government's feet to the fire with audits critical of personnel hiring practices in the administration of Gov. Roy Schneider and of the lack of tracking and controls on the use of federal disaster relief funds, among others.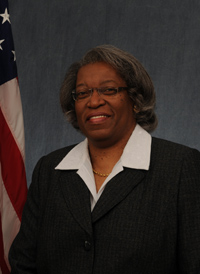 Along with the positions already described, Lewis has extensive additional experience practicing law in both the public and private sector.
She graduated Swarthmore College in 1978, receiving a bachelor's in political science and was elected to the prestigious academic society Phi Beta Kappa.
Among the many volunteer board and commission posts and numerous professional achievement awards and honors under her belt, she has received the the Dr. Martin Luther King Jr. Dream Keepers Award, the Bethune-Dubois Institute Award, and the National Black Prosecutors Association Founders' Award.