At Dockside Bookshop we are constantly striving to meet our customer's needs. Take a look around the store and you'll notice that we rearranged a few sections to add the Teacher's Corner. This new section features many educational items like charts, maps, games, CDs and DVDs to help our students learn, grow and develop.
Dockside Bookshop – Your Caribbean Bookstore
Our new hours are Monday – Friday, 8am to 6pm
Saturday, 9am – 5pm
Sunday, 11am – 3pm
Dockside Book List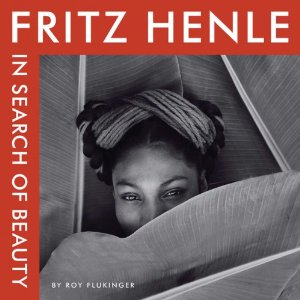 Nonfiction Art and Photography
"Fritz Henle…In Search of Beauty"
Roy Flukinger
$55.00
Praised as "the last classic freelance photographer" by photo historian Helmut Gernsheim and as "a true 'Old Master' of the reflex camera" by critic Norman Rothschild, Fritz Henle (1909-1993) was one of the greatest photographers of the mid-twentieth century. Unlike most of his peers who specialized in a particular genre or style of photography, Henle ranged widely and successfully across many genres, including documentary, travel, fashion, commercial, portrait, celebrity, avant-garde, nude, industrial, landscape, and inspirational, to name only a few. He championed the square format photography of the Rolleiflex twin-lens reflex camera, becoming known later in life as "Mr. Rollei." A master craftsman renowned for exceptional technique and extraordinary composition, Henle was a prolific artist who published more than twenty books of his work, from This Is Japan (1937) to Casals (1975). Beyond his mastery of the craft, however, Henle was driven by a lifelong urge "to show people beauty." "I am obsessed," he said, "by showing them beauty."
"Ansel Adams in the National Parks"
Ansel Adams
$40.00
With more than two hundred photographs – many rarely seen and some never before published – this is the most comprehensive collection of Ansel Adams' photographs of America's national parks and wilderness areas. For many people, Yosemite, Yellowstone, Glacier National Park, and other iconic American wildlands exist in the mind's eye as Ansel Adams photographs. The legendary photographer explored more than forty national parks in his lifetime, producing some of the most indelible images of the natural world ever made. One of the twentieth century's most ardent champions of the park and wilderness systems, Adams also helped preserve additional natural areas and protect existing ones through his photographs, essays, and letter-writing campaigns.
Edited and with commentary by Andrea G. Stillman, the foremost expert on Adams' work, this landmark publication includes quotations by Adams on the making of numerous photographs and essays by Wallace Stegner, William A. Turnage of The Ansel Adams Trust, and journalist and critic Richard B. Woodward. This is a must-own for Ansel Adams fans and all those who, like Adams, treasure America's wilderness.
"Understanding Photography Field Guide"
Bryan Peterson
$24.99
Want to finally understand exposure? Interested in learning to "see" and composing your images more creatively? Ready to master the magic of light? It's all here, the techniques every amateur photographer needs to take better nature, landscape, people, and close-up photos. You'll even get creative techniques, like making "rain" and capturing "ghosts," and practical advice on gear, equipment, and post processing software. Filled with Bryan's inspirational photographs, this is the one essential guide for every camera bag.
"Where We Work… Creative Spaces"
Ian McCallam
$50.00
Based on the Web site www.thisaintnodisco.com, Where We Work explores how creative agencies transform lifeless commercial spaces into bastions of creativity, offering inspiring interiors and visual insight into the breadth and depth of each agency's thought process. By removing the traditional office furnishings and even the typical office culture, this new kind of workspace inspires coworkers to be at their most creative—free to relax, think, and accessorize—and visitors to dream of spending their own workdays within its walls.
Whether the concepts are personal, indulgent, or simply well thought out, Where We Work invites the reader to discover a variety of offices where the pursuit of imagination is the driving force.
Nonfiction Business
"Panic: The Story of Modern Financial Insanity"
Michael Lewis
$18.95
Lewis (Liars Poker) takes readers on a spin through notable recent financial catastrophes including the stock markets 1987 crash, the Russian default and related failure of hedge fund Long-Term Capital Management, the Asian currency crisis, the Internet bust and the recent subprime debacle. While the collection is comprehensive and contains varied and learned commentary, the presented crises beg for more thorough treatment. Lewis is content to rehash the past with (undeniably compelling) previously published analysis by the likes of economists Joseph Stieglitz and Paul Krugman and Wall Street Journal reporters Gregory Zuckerman and Roger Lowenstein. The author wisely includes excerpts from his books and articles, including an account of his time as a trader at Salomon Brothers in the midst of the junk bond crash of 1987 and his observations on the Internet boom and bust. The narrative is certainly elegant and the arguments are on-target; the author lambastes shoddy risk management at financial firms, the foolish principles that have guided the behavior of sophisticated Wall Street traders and the common man in this current crisis, and the problems caused by the new complexities of the financial markets, but readers seeking serious solutions to our current woes will be disappointed. (Jan.)
Copyright © Reed Business Information, a division of Reed Elsevier Inc. All rights reserved
"How to Win Friends & Influence People in the Digital Age"
Dale Carnegie & Associates
$26.00
In today's world, where more and more of our communication takes place across wires and screens, Carnegie's lessons have not only lasted but become all the more critical. Though he never could have predicted technology's trajectory, Carnegie proves a wise and helpful teacher in this digital landscape. To demonstrate the many ways his lessons remain relevant, Dale Carnegie & Associates Inc. has reimagined his prescriptions and his advice for this difficult digital age. We may communicate today with different tools and with greater speed, but Carnegie's advice on how to communicate, lead and work efficiently remains priceless across the ages.
Nonfiction Cooking
"Avec Eric: A Culinary Journal with Eric Ripert"
Eric Ripert
$34.95
Ripert, chef of the famed New York restaurant Le Bernardin and author of On the Line, takes readers on a culinary journey from Italy to California in this companion piece to his PBS series of the same name. Ripert aims to share how his cultural adventures spark the creative process. While he falls short of his overall goal, his recipes and the amazing photos that outnumber the dishes more than make up for this lapse. The roasted pork loin with wild mushrooms, garlic, and sage pan jus from Tuscany will tempt even the most faithful of vegans, while heirloom tomato salad with black garlic and white balsamic and white asparagus with anchovy-herb butter, both from Los Gatos in California, and proclaim the supremacy of vegetables. Marshall, California, showcases fruits from the sea, a subject Ripert knows more than a little about; oyster sangria and whole roasted red snapper with Thai spices and coconut rice accent the freshness of the ingredients, and Ripert includes sidebars on oyster shucking and tasting, which complete the oyster encounter. Journeys to Italy's Livorno, Mugello, and Fonterutoli as well as the Sonoma region of California and the Cayman Islands round out Ripert's expedition. While the randomness of his destinations makes the book seem like an afterthought, the array of appetizing dishes that Ripert offers is worth the price. Copyright © Reed Business Information, a division of Reed Elsevier Inc. All rights reserved.
"Sandra Lee Semi Homemade Comfort Food"
Sandra Lee
$19.95
Readers rejoice! Sandra makes saving money a breeze for seasoned home cooks and cooking novices everywhere with her new book Semi-Homemade Comfort Food. Packed with full-color photos and ten instructive chapters featuring over 125 flavorful and satisfying recipes for casseroles, braises, roasts, baked pastas, side dishes, soups and sandwiches, and stews and chilies–as well as breakfast dishes and, of course, desserts — Semi-Homemade Comfort Food will help CEO mom satisfy the whole family any day of the week. It features more than 125 easy-to-prepare recipes that every family will love, all photographed in full color. Sandra's Semi-Homemade Cooking airs daily on the Food Network and her popular Semi-Homemade magazine is now entering its second year of publication
Nonfiction Sports
"Moneyball"
Michael Lewis
$15.95
Lewis was in the room with the A's top management as they spent the summer of 2002 adding and subtracting players, and he provides outstanding play-by-play. In the June player draft, Beane acquired nearly every prospect he coveted (few of whom were coveted by other teams) and at the July trading deadline he engaged in a tense battle of nerves to acquire a lefty reliever. Besides being one of the most insider accounts ever written about baseball,
Moneyball
is populated with fascinating characters. We meet Jeremy Brown, an overweight college catcher who most teams project to be a 15th round draft pick (Beane takes him in the first). Sidearm pitcher Chad Bradford is plucked from the White Sox triple-A club to be a key set-up man and catcher Scott Hatteberg is rebuilt as a first baseman. But the most interesting character is Beane himself. A speedy athletic can't-miss prospect that somehow missed, Beane reinvents himself as a front-office guru, relying on players completely unlike, say, Billy Beane. Lewis, one of the top nonfiction writers of his era (
Liar's Poker
,
The New New Thing
), offers highly accessible explanations of baseball stats and his roadmap of Beane's economic approach makes
Moneyball
an appealing reading experience for business people and sports fans alike.
"Born to Run"
Christopher McDougall
$15.95
With a sharp wit and wild exuberance, McDougall takes us from the high-tech science labs at Harvard to the sun-baked valleys and freezing peaks across North America, where ever-growing numbers of ultra runners are pushing their bodies to the limit, and, finally, to the climactic race in the Copper Canyons. Born to Run is that rare book that will not only engage your mind but inspire your body when you realize that the secret to happiness is right at your feet, and that you, indeed all of us, were born to run.