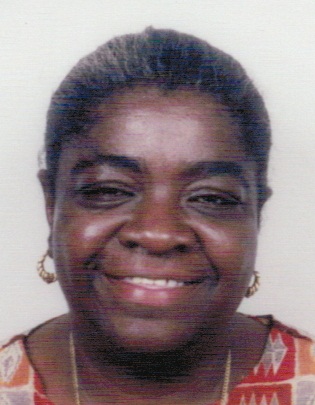 Jasmine A. Roy of Estate Golden Rock died on Sept. 20, at the Governor Juan F. Luis Hospital. She was 52 years old.
She is survived by her husband, Edward Roy; daughter, Jasmine Arrienne Roy; mother, Doreen Gerard; adopted daughters: Delita Felix and Esther Diaz; brothers: Selah Macedon, Henry Sobratti Jr. and Junior Clendenen; sisters: Sheridan DeGrasse and Janice Dore; brother-in-law, Richard Roy; aunts: Tedra Gerard and Myrtle Callwood; uncles: Clemence Gerard Jr. and Eldred Gerard; nieces and nephews: Thema, Isulah and Selah Macedon, Kareem, Kavida and Kyron De'Grasse, Shenequa Hamilton, Jenell Willis, Zina and Shenelle Dore, D' Nyah and Henry Sobratti III.; and great nieces and nephews: Ajani and Azhanea Wathey, Keishla and Jahdiel DeGrasse, Malakai and Kilah Christian, Daniel Salter Jr., Talik and Tarik De' Grasse, Joshua and J'Mar Diaz, Alyssa and Amaya Hamilton, Jazmyn Willis and Steve Rawlins Jr.
She is also survived by nephews-in-law: Aswad Petersen, Kimani Christian and Daniel Salter Sr.; cousins: Colin Stevens and family, Denise Thomas and family, Brenda, Sandra and Gustave Simmonds and family, Elaine Sewer and family, Rynel Prescott and family, Adrian Gerard, Dalsia Parrilla and family, Hilberto Ayala and family, Vanda Sutton and family, Roger Hector, Naima Chase, Jahmalia Barnes and family, Omaliy Barnes and family; special friends: Claudette Bird, Marjorie Ramos, Sherry Hennegan, Eartha Francis, Lucia Felix, Tony Scatlife, Jennifer Nugent-Hill, Anne Williams, the Tropical Shipping family and the Friedensthal Moravian Church family; as well as other relatives and friends too numerous to mention.
There will be a viewing held at 8:30 a.m. followed by a funeral service at 9:30 a.m. on Thursday, Sept. 29, at the Friedensthal Moravian Church. Interment will be at Kingshill Cemetery.
All arrangements are by James Memorial Funeral Home Inc.