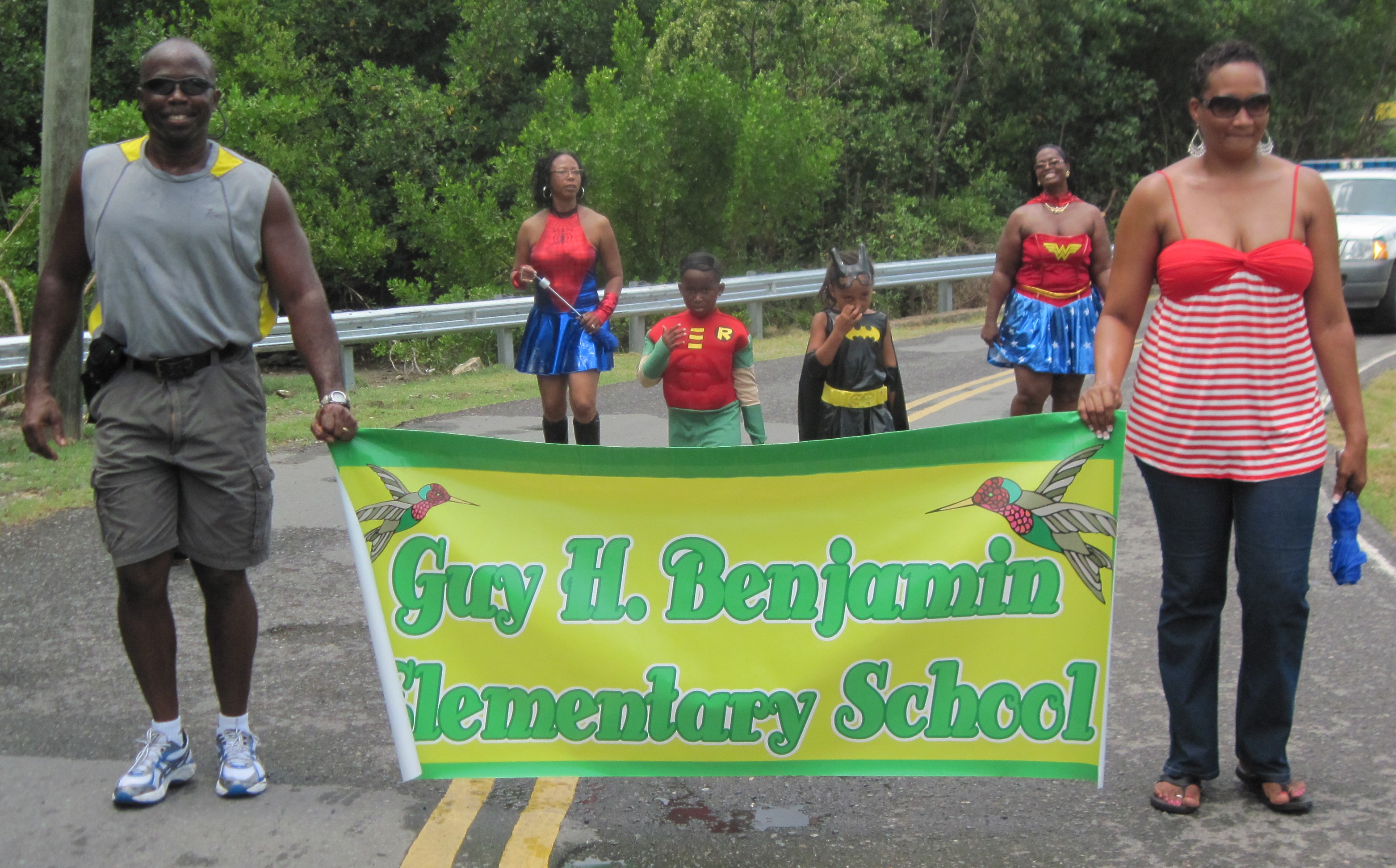 Coral Bay celebrated Labor Day in its usual inimitable style with a parade and party on the ballfield.
"One of the locals told me it was not to be missed," Joan Farren of Charlottesville, Va., said as she waited for the parade to begin.
Farren, who is working in the volunteer worker program at Concordia Preserve, amended her remarks to say that she heard it didn't last very long.
She was right about the length of the parade, but this year it took about 20 minutes for the 10 or so groups to make their way from along Route 107 and Route 10 from Cases by the Sea to the ballfield. In some years, it's taken about five minutes; and last year the parade didn't materialize at all.
Small knots of people gathered here and there along the parade route to watch groups pass by, including the Guy Benjamin School kids, the Love City Leapers jump rope team, the Ciudad de Amore dance team, the Middle Age Majorettes, and the John's Folly Learning Institute.
Across from the ballfield, Gwendolyn Hyndman was waiting with some friends for the parade to begin.
"I like just looking at the different participants," she said.
David Whisler came over for the weekend from his home on St. Thomas. He said he spent it at Maho Bay Camps but picked this weekend because of the parade.
Others said they heard so much about the parade, they just had to see it.
Back at the ballfield, St. John resident Eirlene January and Delegate to Congress Donna M. Christensen chatted while Alvis Christian gave January's pea soup a stir. The three were gathered at the John's Folly Learning Institute tent, where Christian was also selling fried fish, johnny cake, rice, and of course, January's pea soup to benefit the Institute.
"Made the old-fashioned way," Christian said of the pea soup.
Christensen offered up some thoughtful comments on the fact that it was Labor Day. She said she was glad the territory's unemployment rate had dropped a bit even though it was still up on the mainland. She also spoke about the austerity program that forced the local government to cut workers' pay.
"This is not the best of Labor Days," she said.