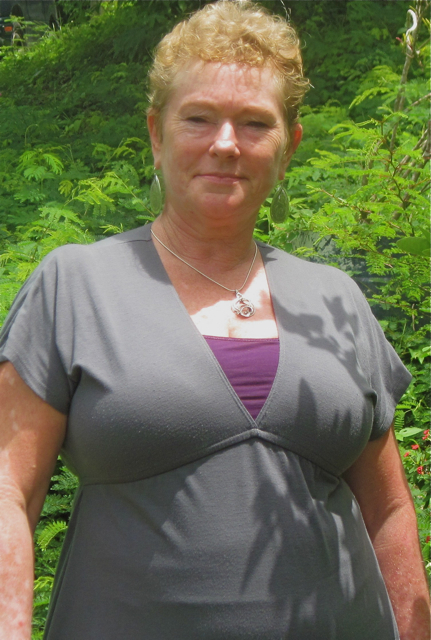 Ulrike Powell, a medical technologist at Myrah Keating Smith Community Health Center, has one message she'd like to get out.
"Medical careers are not just about doctors and nurses," she said.
Powell, 59, has been at Myrah Keating for almost 30 years, taking people's blood as well as analyzing it and other bodily matters.
It's a task that still fascinates her, but she said she really likes it that her job allows her to interact with patients. That said, working on the island where she lives, poses a unique sort of challenge. Since she personally knows many of the patients, she often learns through lab work they are ill before they know. However, confidentiality regulations mean she never breathes a word to either the patient or anyone else.
"I take that home with me. I worry about somebody and how they're doing," she said.
The confidentiality laws also mean that even if Powell sent you a card on your last birthday, she's going to ask you for your birth date before she draws your blood.
Powell is planning to retire next spring. She said she wants to travel more, start swimming and hiking again and spend big spans of time with her mother, who lives in Germany and is almost 90.
Powell was born in Essen, Germany, graduated from the School of Medical Technology with a bachelor's degree in science. She worked in both the private and public sector before travel fever hit her big time.
Powell first came to the Virgin Islands in 1981 with a long-ago boyfriend. The two planned to sail around the Caribbean on his boat, which was then anchored at Red Hook, but a hurricane holed the boat and the trip was off. The two then pitched a tent on the boyfriend's property at Dorothea, St. Thomas.
Since they were living on modest means, Powell hitchhiked around the island. A doctor at what was then St. Thomas Hospital picked her up and told her she should apply for a medical technologist's job. She did, and since Myrah Keating was still under construction, went to work at the Morris deCastro Clinic in Cruz Bay in May 1982.
"It was a third-world laboratory," she said.
When the Health Department moved operations to the newly-built Myrah Keating in October 1983 conditions improved. She said things got better over time and with the inclusion of Myra Keating under the Schneider Regional Hospital umbrella. There are still occasional shortages and issues with maintenance and equipment, but in general, the situation is much improved.
Myrah Keating now also has a medical technologist on duty from 8 a.m. to midnight Monday through Friday, with the ability to receive specimens from 8 a.m. to 8 p.m.
"But emergencies happen all the time," she said, which means Powell spends every other weekend on call.
The relationship with the boyfriend ended and eventually she met the late Ralph Powell. The two married and she had a baby, Tanya, now 26, a massage therapist at the Red Door Spa in Weston, Fla.
She and Powell eventually separated but she remained on St. John.
"I'll stay here but the goal is to find a property in Florida and to travel," she said.