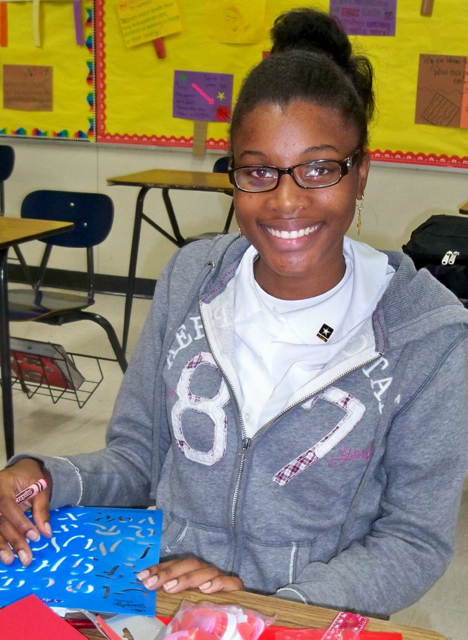 Jahlise Francis, a senior at St. Croix Educational Complex High School, wants to arm herself for the future by enrolling in a college that has a Reserve Officer Training Corp program. And that's not all, she wants a school that has a pre-med program too.
She says the ROTC training will help her manage what she has to do to be successful in life.
"I'll know how to fend for myself," Francis says. "It will give me a good beginning. I think it will be a very good experience for me."
She adds she will learn leadership skills and discipline. She is applying to High Point University in North Carolina, St. Peter's University Hospital in New Jersey and Frostburg State University in Maryland.
Francis says an older brother, who has cancer, was the impetus for her desire in ninth grade to enter the medical field. She would like to be an anesthesiologist, but says surgery piques her interest too. She plans to minor in business and hopes to open her own family practice on St. Croix to help her community.
Francis is already of service to her community as a Delta Gem, a young ladies club sponsored by Delta Sigma Theta Sorority. The group does volunteer work for senior citizens and others.
Norda Munoz Davila, Delta Gems coordinator and history teacher at Complex, says about Francis "If not medicine, I see her as a lawyer." She adds that Francis is goal oriented and inquisitive.
Francis, an honor roll student, is the daughter of Donald Francis and Renise Johnson. She says her mom has a been a huge influence on her by always setting a good example and encouraging her to do well and be successful at work.
When asked by the Source what the problem is with youth today she says no one at home is encouraging them to do well. She says some have a real challenge just staying in school and they choose the wrong friends.
"If kids work hard they can have things the easy way, not the bad way," Francis says.