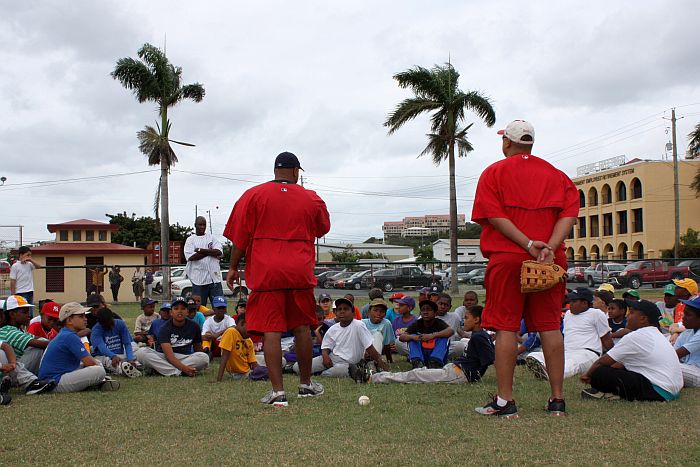 Although the Los Angeles Angels of Anaheim are back in the territory to help teach baseball fundamentals to kids, longtime Angels scout and St. Croix native Arnold Brathwaite won't be there to help. And yet his absence could be a good sign for V.I. baseball.
For the past eight years Brathwaite has teamed up with Angels' scouts Kevin Ham and Ron Marigny to put on the annual camps, but the trio lost a member after Brathwaite took a promotion with the San Francisco Giants as the club's Midwest supervisor of scouting.
While saying that Brathwaite will be missed, Marigny said Tuesday that this could also provide the opportunity to bring two clubs down to help revitalize baseball in the territory.
"We're going to try to collaborate with the San Francisco Giants since Arnold is working there," he said. "He's a local guy who's got a lot of passion for his home, so with him being over there, I thought it would be a good idea to get the two teams together."
Marigny said the group tried to pull it off this year, but Brathwaite's late departure from the team made it difficult.
In the meantime, Ham and Marigny carried on with the local clinics, which focused more this year on pitching, base running and bunting. While approximately 50 kids participated in this year's camp, held at Emile Griffith Ballpark on St. Thomas, there also seemed to be more parents than usual, along with local coaches trying to pick up tips for their teams.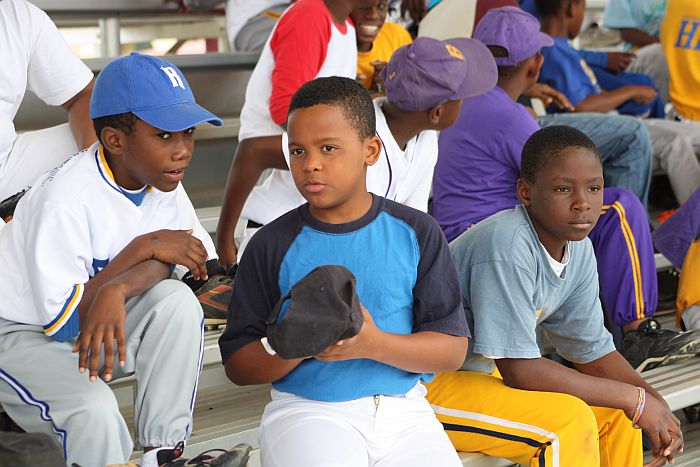 "It's very important that the children learn the fundamentals, because most of them feel that they can just go out onto the field, throw a ball or hit a ball, and that's baseball," said Doris Smith, manager of the Pirates baseball team for the Elrod Henricks Little League West. "But baseball is a disciplined sport, and the children also need to learn how to listen.
"We have a lot of children here that have tremendous talent, but we have to develop them, and I feel that these scouts from the Angels can help do that," Smith said.
In the past, the Angels have had success with V.I. talent, drafting Timothy Brewer five years ago and following it up last year with James Sneed. This year they hope to find another talented Virgin Islander at tryouts held Tuesday afternoon at Lionel Roberts Stadium.
Tryouts will also be held Thursday on St. Croix at 5 p.m. at the D.C. Canegata Baseball Stadium. Earlier in the morning, kids ages 8-12 are also able to participate in a free clinic held at 10 a.m. at the D.C. Canegata softball field.
The workshops are sponsored in conjunction with Housing, Parks and Recreation.