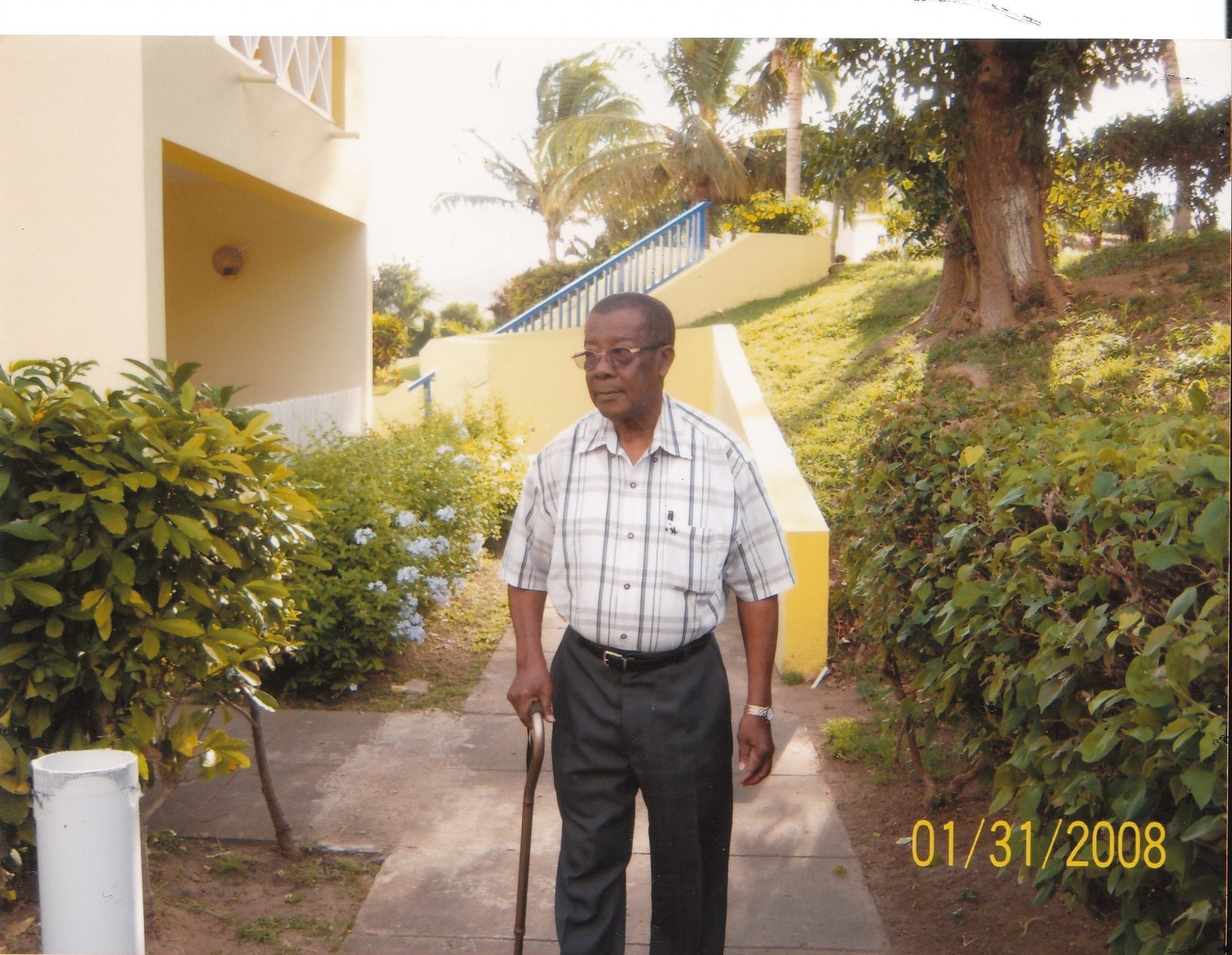 Samuel Benjamin, better known as "Pud," "Sammy" or "Shorty" died on Dec. 19 at this residence. He was 79 years old.
He is survived by his wife, Venetta Benjamin; brother, Charles Benjamin of St. Kitts; sons: Corey Benjamin, Richard Wellington "Junie" Benjamin, Clyde Benjamin-Davis, Chesley Benjamin and Glenroy Pemberton; daughters: Pamelyn, Benjamin, Diana Prince-Benjamin, Adette Benjamin, Jackie and Valan. He is also survived by grandchildren:
Sharon Benjamin, Patricia Prince, Latisha Prince, Tavaris Benjamin, Jasmine Benjamin, Alisa Benjamin, Eliva Benjamin, Shenell Williams, Craig Benjamin, Kervin Benjamin, Calixte Morton, Gerieu Pemberton, Gieyon Pemberton and Guezelle Pemberton; and six great-grandchildren. Other survivors include: nieces: Mavis Berkley, Sheila Burke, Jackie Parris, Joann Warner-Griffin, Anna Phipps, Paulette Snagg, Vida Williams, and Iantha Williams; nephews: Clem Williams, Derek Williams, Lionel Williams, Earl Warner, Richard Benjamin and Samuel Benjamin; daughters-in-law: Sharon Benjamin, Yvette Lewis- Benjamin, Rosell Pemberton; as well as many other relatives too numerous to mention.
A viewing will take place from 5-7 p.m. on Wednesday, Dec. 29, at the Davis Funeral Home. A second viewing will be held at 11 a.m. followed by a funeral service at noon on Thursday, Dec. 30, at Bethel Baptist Church, Smith Bay. Interment will be at Eastern Cemetery.
All arrangements are by Davis Funeral Home, 774-1464.