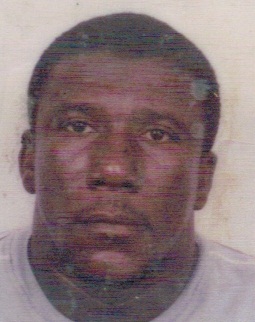 Elvis Lesroy Woodley, also known as "Douy" of Strawberry Hill died on Nov. 10, at his residence. He was 50 years old.
He is survived by his spouse, Tracy Woodley; mother, Hyacinth Burt; daughters: Sharine and Rasida Woodley; sons: Elvin, Kesron, Kevron, Elvis Jr. and Kallicharan; grandchildren: Tyeisha, Talitha, Garfield, Josiah, Jahmiya, Zy'ir and Zyira; son-in-law, Garfield Hodge; sisters: Ester, Claudia, Roselyn and Joycelyn; and brothers: Clint, Alden, Errol, Taxi and Zion. He is also survived by nephews: Kaheem and Lalee; aunts: Lorraine, Clarita, Evelyn, Millicent and Violet; uncles: Milton and Cecil; cousins and other relatives: Milford, Sherica Burt, Arnold, Olivia Robles, Vincent, Desmon, Lincoln, Elan and Livingston; special friends: Bernie, Steve, the Buccaneer Hotel staffs, Calvin and the Chef's Catering staffs; as well as other relatives and friends too numerous to mention.
A viewing will be held at 10 a.m. and a funeral service at 11 a.m. on Monday, Nov. 29, at the Miracle Revival Church. Interment will follow at Kingshill Cemetery.
All arrangements are by James Memorial Funeral Home Inc.