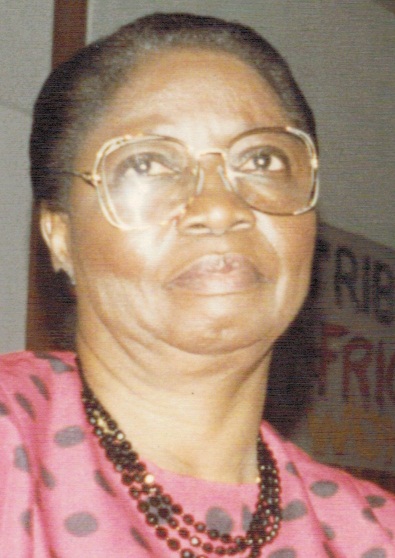 Leona Alberta Messer Campbell of Estate Diamond died on Nov. 15, at her residence. She was 85 years old.
She is survived by her daughters: Anna E. Cledenen-Thompson and Aminah Saleem; stepson, Kenneth Campbell; grandchildren: Michael A. Thompson, Jaleel Saleem, Scot Smith, Khalid Saleem, Amir Saleem and Zayd Saleem; great-grandchildren: James Shorts, Khai Thompson, Kadence A. Thompson and Amenta Saleem; great-grandchild, Jordon Burns; and sisters: Evelyn Messer James and Clarissa Messer Petersen. She is also survived by nieces: Joan Morris Felix, Cheleen Felix Saldano, Rosalie Messer Clendenen, Magnolia M. Fitzgerald, Erna James Lynch, Grete James Garcia, Laurel James Hecker, Jennifer James N'Joya, Ocean James, Wanda L.C. Morris, Valerie P. Sackey, Violet M. Petersen, Corrine Messer Milligan, Lurene Messer and Catherine Messer; and nephews: Anthony Messer, Kendall T. Petersen, Kelvin Felix Jr., Lionel A. Messer Jr., Winifield G. James, Gustav A. James Jr., Kevin L.G. James, Wayne G. James, Carl Michael James, Almeric Messer, Christian Messer and Sheldon Messer;
Other survivors include cousins: the Messer, Prince, Heyliger, Brady and Springer families, the Benjamin family, Merle, Marilyn, Doris, Sheryl, Sharon, Marvin, Alda and Ulric Jr., Josephine B. Hector and family, Marie B. Schuster and family, Pauline and Samuel Braffith Jr., Sharon Brown and family, Marilyn Christian and family, the Trotman, Fludd and Menders families, Anthony and Hodge families, Marla James and family, Beula Roberts, Alric Miller and James Parris, the Schrader, Samel and Barker families, the Barry family, Ann Hecker and family, Rachael Isaac, Canegata, Rupert Isaac Jr., Sandra Isaac, Mildred Williams and family, Dolorita Massiah and family, Mary Scales and family, the Hector, Branch, Roberts and Hodge families, the Andrews family, Ralph George Jr. and Larry George, Esther Urgent and family, the Williams Family, Nelarine Sackey, Mable D. Francis, Selassie Newton, the McBean family, the O'Reilly family, the Joseph family and descendents of Emelda Larcos; special friends: Myrtle Richards, Sylvia Franklin, Veronica Ross, Jose Rivera and Norman Francis; as well as a host of other relatives, friends and acquaintances too numerous to mention.
There will be a viewing held at 10 a.m. and a Funeral service at 10:30 a.m. on Tuesday, Nov. 23, at St. Patrick's Catholic Church. Interment will follow at Frederiksted Cemetery.
All arrangements are by James Memorial Funeral Home Inc.