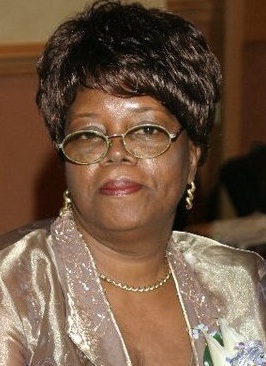 Marie Denise Derima, age 65, of Petionville, Haiti, died on Nov. 3. She was a resident of Estate Peter's Rest.
She is survived by her husband, Thene Derima; sons: Toby Derima and Dan A. Derima; daughters: Jennifer Derima and Marsha Derima-Adams; stepdaughters: Carole Derima and Kassandra Derima; stepson, Joseph Derima; brothers: Lionel Dejean, Fred Dejean, Andre Dejean and Daniel Dejean; and sisters: Marie Lucienne Brierre, Immaculee Dejean, Marie Jose Plaismond, Marie Gisele Gaspard, Rose Marie Dejean, Marie Cecile Dejean. She is also survived by son-in-law, Chudney Adams; daughter-in-law, Erma Chase-Derima; grandchildren: Keeshaun Derima, Toby Derima II, Juliana Derima, Tomari Derima, Tiona White, Tyriq Derima, Bancroft White, Danesha Derima, Daniqua Derima, Marques Adams and Izaiah Adams; great-grandchildren: Keniah Mingo, Ki'Asia Derima and Jasyi Rivera; and other relatives and friends too numerous to mention.
The family requests that festive colors be worn by guests.
A viewing will take place at 9:30 a.m. followed by a funeral service at 10:30 a.m. on Thursday, Nov. 18, at St. Ann's Catholic Church, Christiansted. Interment will be at Kingshill Cemetery.
All arrangements are by James Memorial Funeral Home Inc.