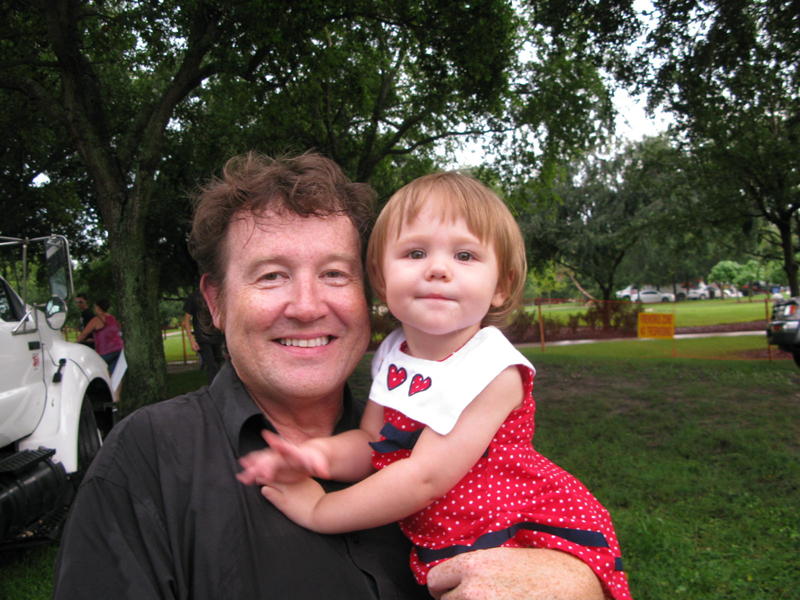 Craig Van Tilbury, founder and musical inspiration of the hugely popular '80s St. Croix rock group The Green Flash, passed away Aug. 13 in Tampa, Fla., garnering write-ups in the New York Times, the St. Petersburg Times and many smaller music and chess publications. He was 53.
Van Tilbury came to St. Croix in 1978 to compete in chess for the U.S. Virgin Islands in international competition, his longtime romantic partner Annie Waddey said Monday. He first performed in a band called Cruising with musicians Steve Benson and Kurt Isherwood, and others.
"He always joked he retired at 18," Waddey said. "Because he moved from Arlington (Va.), where he grew up, and move to St. Croix and made his living on a tropical island playing chess and music."
Fun and games were not quite enough to pay the bills though, and Van Tilbury also worked at Tropical Nissan and did some bookkeeping on the side, Waddey said.
His time on St. Croix was transformative for a lot of musicians, said Larry Clemons, former vocalist for The Green Flash, Monday afternoon.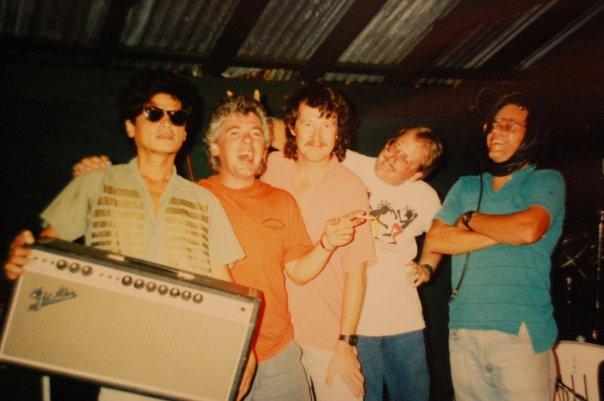 "He made the Sunday music scene on St. Croix," Clemons said. "Frederiksted was like a ghost town Sundays until he started playing at a bar at the corner of the ball field called the Wayward Goose."
They needed a vocalist, and Benson suggested asking Clemons, he said. Audiences liked the lineup, and the band took off in popularity. The name Green Flash came shortly after, bestowed upon the band by fans.
'We were playing at the Sundowner one day and were on a roll," Clemons recalled. "At sunset there was one of the best green flashes ever, and the people named us right then."
Waddey, who met Van Tilbury after he left St. Croix, recalls him telling her the same story. "I remember him telling me they were playing at the Sundowner and right as they played a big crescendo at the end of a set, all of a sudden a green flash happened," Waddey said. "Everyone saw it and from then on that was their name."
Later, guitarist David Jaurequi joined the band, Clemons recalled. Before passing away in 2006, Jaurequi went on to collaborate with film and television director David Lynch on soundtrack music for the Twin Peaks television series.
The V.I. Daily News named The Green Flash the most popular band on St. Croix throughout the '80s, Clemons said. "We played at Cane Bay, the Lost Dog, Divi Carina Bay, Changes in Latitude; all over the island and throughout the northern Caribbean," he said.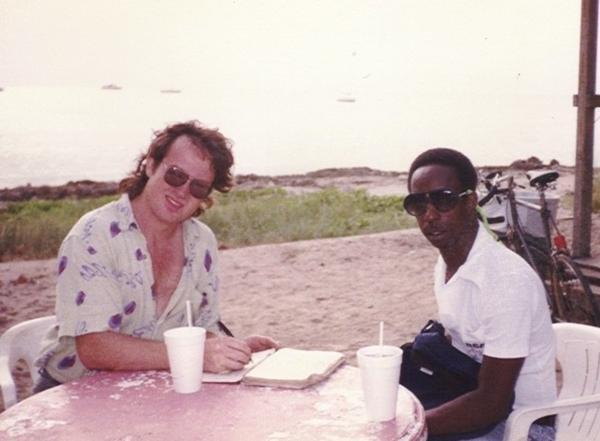 At various times during their roughly 13-year reign on St. Croix, major blues, country and rock figures played with the band, including Koko Taylor, Taj Mahal, Dave Mason, Jimmy Thackerey of the Nighthawks, Bonnie Raitt, Steve Winwood and many others, Clemons recalled.
"All of these played with us right at the corner of the Frederiksted ball field," he said. "They had to have the National Guard come out when Winwood was here, to help with the crowd."
Van Tilbury "deserves a lot of credit for what he did for music on St. Croix," he said. "He taught me everything I know."
Throughout it all, Van Tilbury competed in chess internationally, competing in at least 16 nations and 10 biennial Chess Olympiads. He brought home a gold medal for the USVI at the 1984 Chess Olympiad in Thessaloniki, Greece, Waddey recalled. He also helped teach chess to St. Croix youth.
After Van Tilbury moved to Tampa in 1992, he continued to play music with several bands, including a Florida incarnation of The Green Flash, which Waddey joined in 2002. "He was also a renowned sideman," Waddey said, noting he played with Joey Dee and the Starliters for 15 to 20 years, and backed up innumerable bands on the road. He was a regular performer at the renowned Tampa music venue: Skipper's Smokehouse.
And continuing his successful dual career, he taught chess at Tampa Bay area private schools and gave lessons to homeschooled children.
Van Tilbury leaves behind Waddey, their 17-month-old daughter, Annabelle; his mother, Constance Van Tilbury; his sister, Julie Van Tilbury Orr; and his brother, Eric Van Tilbury, Waddey said.
Clemons and other former band members are considering a commemorative show of some kind on St. Croix, Clemons said.
"He was such an important figure, for me and for the music scene on St. Croix, and he really deserves recognition," he said.
Meanwhile, a reunion show of the remaining members of The Green Flash is scheduled in Tampa for Sept. 27 at Skipper's Smokehouse.
Information is available at the Skipper's Smokehouse website.