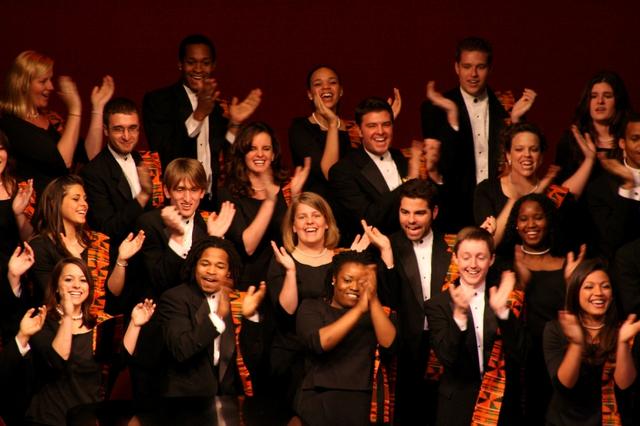 The St. Thomas Reformed Church is celebrating its 350th anniversary with music. The Essence of Joy Alumni Singers (EOJAS) performs sacred and secular music from the African and African-American tradition. The choir will perform at 8 p.m. on Saturday, March 13, at Prior-Jolleck Hall, Antilles Campus. The choir, founded in 2005, is composed of alumni of the Essence of Joy Choir of The Pennsylvania State University. It has performed extensively in Pennsylvania, Maryland, Virginia, Florida, Washington D.C., Belgium, Luxembourg and France. EOJAS' purpose is to learn, present, and promote African and African-American sacred and secular music in an effort to entertain, inspire, affirm and unify the worldwide community.
EOJAS artistic director, Dr. Anthony Leach, is an associate professor of music and music education at Pennsylvania State University and is its current laureate. He is the director and founder of Essence of Joy and the director of the Penn State University Choir. Leach teaches undergraduate and graduate courses in choral music education. He holds a Ph.D. in music education and a M.M. in conducting from Penn State University, and a B.S. in Music Education from Lebanon Valley College, Annville, Penn. Leach is a member of The American Guild of Organists, American Choral Directors Association, Music Educators National Conference and The Gospel Music Workshop of America. His composition "Walk Together Children" is published by Earthsongs.
Tickets are $35, $10 for students with ID, and are available at the Reichhold box office, Draughting Shaft, Home Again and the church office.
For more information, visit www.eojas.org or callTom Bonsaint at 571-239-0049.