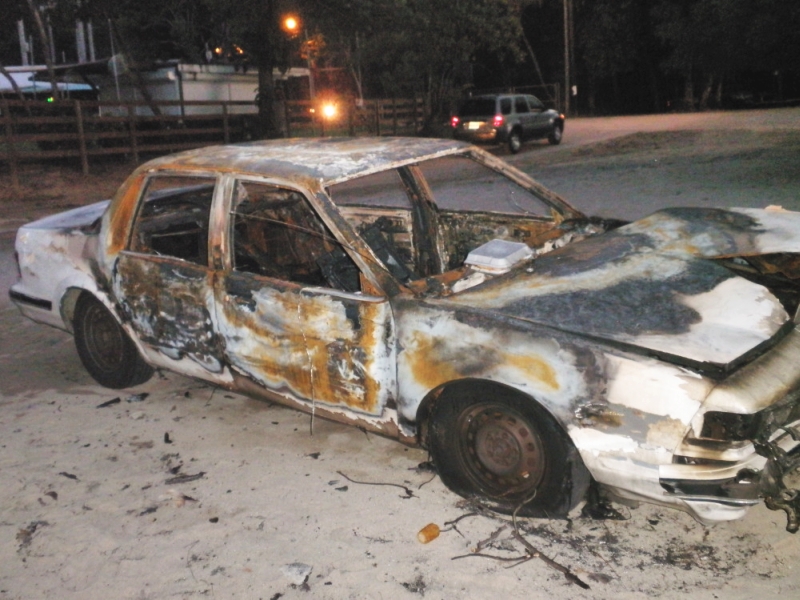 A Hull Bay cookout held in honor of a local resident stabbed to death last week turned bloody Sunday when a fight broke out and another man was stabbed in the melee.
Police arrested David Carter at the scene, and he was later charged with first-degree assault. A 54-year-old man was stabbed in the neck. The victim was later treated at Schneider Regional Medical Center where he underwent surgery, a police statement said Monday. Friends said the victim was doing well.
Just after 7 p.m. Sunday, "Carter approached a man at the beach and punched in his face, causing swelling and bruising," according to a police statement. "A witness intervened and was stabbed on the left side of his neck by Carter."
Carter is being held by the Bureau of Corrections after bail was set at $110,000, which police said he was unable to post.
Partygoers at the usually peaceful spot said they were shocked when Carter, who they said was clearly aggravated, crashed the party and started taking swings before finally stabbing the 54-year-old man Sunday.
Hours after police arrested Carter Sunday night, his car was set on fire on the beach, where it still sat Monday, charred and gutted near a tree and a wooden bench. The bench had been a favorite hangout spot for 51-year-old Dennis Richardson, the honoree of Sunday's event. He was stabbed to death Wednesday at a similar party on Mandahl Bay beach.
Two St. Thomas men were arrested and await trial on charges of first-degree murder. They are also charged with raping Richardson's female companion.
At the time of Sunday's melee, friends and family had gathered on the beach and nearby restaurant for a potlatch and pig roast to remember Richardson and to raise money for his burial at sea.