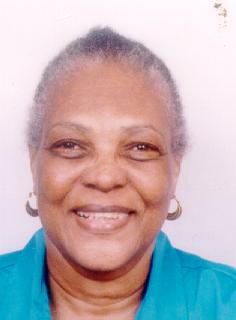 Joy Evon Hamilton, also known as "Eleanor," of New Castle Coakley died on Oct. 4, at Gov. Juan F. Luis Hospital.
She is survived by her daughters: Joy Natasha and Chalcia Marie Hamilton; sons, Rudolph James Hamilton II; grandchild, Christian Hamilton; sisters: Venita Levine, Auburn Liburd and Fan Phillips; and brother, Monclair Browne. She is also survived by nieces: Diana Levine, Bernadette Levine, Auden King, Laverne Liburd and Nilsa Phillips; nephews: Tony, Nathaniel and Cutey Levine, Craig Liburd, Matthew and Michai Browne, Leighton Liburd and Keithly Edwards Jr.; many great nieces and great nephews; and many other relatives and friends too numerous to mention.
A viewing will be held at 9 a.m. and a funeral service at 10 a.m., on Friday, Oct. 16, at the New Testament Church of God. Interment will follow at Kingshill Cemetery.
Professional services are entrusted to James Memorial Funeral Home Inc.