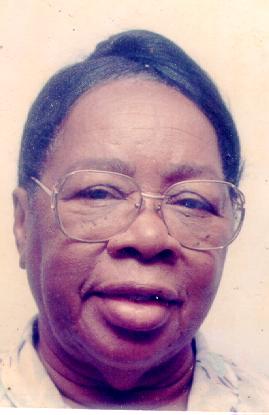 Zetta M. Green of Strawberry Hill died on Aug. 30. She was 92 years old.
She is survived by her brother: Elijah Green; sister-in-law: Cecile Green; nieces: Carol Johnson, Sharon Sakumai, Lorna Green, Olivine Green, Angela Green, Pasty Feanny, Doreth Higgins, Clover Lovelock and Fayval Young; and nephews: George Bookal, David and Orville Green. She is also survived by special friends: Leoni J. Edwards, Leona Registe, the St. John Church family, Lilton and Marva Montieth, the Maynard family, Mark, Doris Morton, G. Hazel, Pastor Barnes and Pastor Davis; and other relatives and friends too numerous to mention.
A viewing will take place at 9 a.m. and a funeral service at 10 a.m. on Saturday, Sept.12, at the New Testament Church Estate Whim. Interment will follow at Kingshill Cemetery.
Professional funeral arrangements are entrusted to James Memorial Funeral Inc.