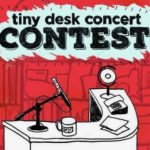 Virgin Islands musicians can take part this year in NPR's Tiny Desk Contest, which offers a break-through opportunity for the winning entry, according to...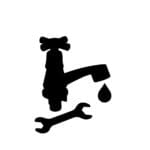 Potable water customers in the following areas of St. Thomas will experience a service interruption today: Bunker Hill, Dronnigens Gade, Jeppes Gang, Commandant Tver Gade, Lytton's Fancy, Domini Tver Gade and Adele Gade.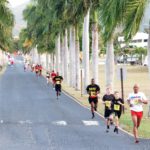 Randall Nielsen, marshal of the V.I. Superior Court, won his first road race at the 2nd Annual UVI Charter Day Mile on the UVI St. Croix Campus, Friday morning.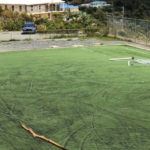 A male suspect being pursued Sunday afternoon by police jumped into Cruz Bay Creek in a failed attempt to avoid arrest, according to witnesses. Assistant Police Chief David Cannonier said officers were following up on reports about a crime at the Gifft Hill School when they encountered a suspect in Cruz Bay.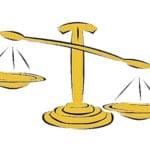 For a St. Croix man awaiting prosecution on drug and weapons charges, 2019 was not shaping up to be a good year, and then it got worse. A few weeks before the defendant could show up at a Jan. 22 arraignment, he was spotted by a DEA agent.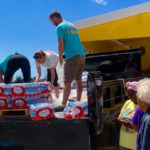 St. John non-profit Love City Strong deployed its members to various locations on the island Saturday, handing out more than 28,000 bottles of water as part of its community disaster preparation ahead of the 2019 hurricane season.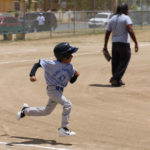 St. Croix's Elmo Plaskett Little League opened its 50th season with parades and ceremonies Saturday and Sunday in Christiansted and Frederiksted. This is tradition; every year the league kicks off baseball season with great fanfare.
The newly installed modular hospital units on St. John, named the MKS Interim Health Center, opened quietly to the public Thursday night, marking a milestone for St. John residents who have been going to Myrah Keating Smith Community Center's makeshift quarters inside the DeCastro Clinic for 18 months after the 2017 hurricanes.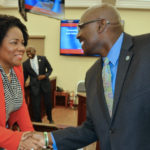 Viya Chief Executive Officer Geraldine Pitt called on lawmakers Thursday to revisit former Sen. Nellie O'Reilly's "Dig Once" legislation, calling it a critical component in ensuring the resilience of essential infrastructures, including Viya's network.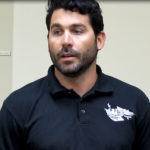 At a public hearing on St. Thomas, V.I. Port Authority officials proposed four amendments to its existing marine tariff: two will go into effect, while the remaining two were tabled after local shipping companies expressed concerns about everything from billing to Customs delays.