The annual U.S. Virgin Islands Paradise Jam basketball tournaments return to St. Thomas and the University of Virgin Islands Elridge Blake Sports and Fitness Center, with the 23rd annual men's competition taking place Friday through Monday and the 24th edition of the women's contest Nov. 23-25.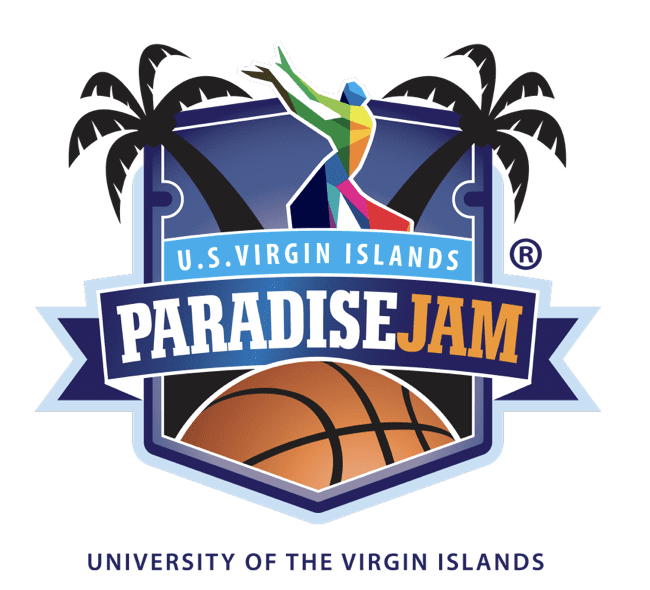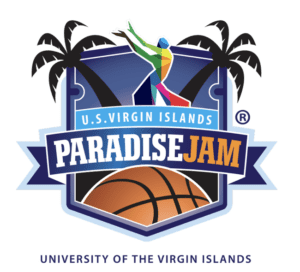 The men's tournament will be a traditional eight-team bracket, with the women's field being split into two four-team round-robin tournaments, according to Basketball Travelers Inc., the tournament organizer. All times are Atlantic Standard Time and are subject to change.
The eight-team men's field for 2023 will begin Friday with Norfolk State vs. Fordham facing off at 2 p.m., followed by Abilene Christian and San Jose State at 4:15 p.m., according to the press release. In the evening doubleheader, Hampton will take on Kent State at 6:45 p.m., while Missouri State and Florida Gulf Coast will tangle at 9 p.m.
The consolation bracket will be played Saturday at 4:15 p.m. and 6:45 p.m., while day one winners advance to the semifinals that will be played Sunday at 6:45 p.m. and 9 p.m. The tournament will conclude Monday, the release stated.
The seventh-place game will start at 2 p.m., followed by the fourth-place game at 4:15 p.m. The evening session will comprise the third-place game at 6:45 p.m. and tournament championship will tip-off at 9 p.m., it said.
The round-robin women's tournament will start three straight days of four games each on Thanksgiving Day, Nov. 23. All-day session games will be the Island Tournament, as Cincinnati will face off against Colorado at 2 p.m., with Kentucky taking on NC State at 4:15 p.m., according to the release. The Reef Tournament will be played each evening as it is kicked off by High Point vs. South Florida at 6:45 p.m., followed by Arizona State and Texas at 9 p.m.
On Nov. 24, Kentucky will play Colorado at 2 p.m., while Cincinnati and NC State will tangle at 4:15 p.m. Arizona State and South Florida will get the evening session going at 6:45 p.m., ending with a match-up between High Point and Texas at 9 p.m.
On Nov. 25, Colorado and NC State will battle at 2 p.m., with Cincinnati and Kentucky finishing the Island Bracket at 4:15 p.m., according to the release. In the final day of action in the Reef Bracket, High Point will face-off against Arizona State at 6:45 p.m., with South Florida and Texas ending the Paradise Jam at 9 p.m.
"On behalf of the entire U.S. Virgin Islands, I am excited to welcome the players, coaches, and fans from these amazing collegiate programs to St. Thomas for the 23rd and 24th annual Paradise Jam tournament," said Tourism Commissioner Joseph Boschulte. "There's no place in the world like our beautiful islands, and we invite everyone to fall 'Naturally in Rhythm' while enjoying the games, exploring the island's unforgettable attractions, and enjoying our pristine beaches for a little pre-season relaxation," he said, referencing Tourism's slogan for St. Thomas.
Ticket prices for residents with USVI identification are $15 adults; $10 seniors (65-plus) or military with ID; and $5 children (5 and older) and students (bring student ID). Non-resident ticket prices are $55 for the men's tournament and $35 for the women's competition.
Tickets may be purchased at the door to UVI arena. Doors open one hour prior to game time.
For more information, check out the Paradise Jam Tournament on social media and at its website, paradisejam.com. All games will be streamed on ESPN+.
Men's Field Highlights
2022 Champion — Drake; Drake and Howard were NCAA Tournament teams in 2023.
2023 participant Kent State was the AQ from the Mid-American Conference and played in last year's NCAA Tournament.
San Jose State +11 game improvement last year was one the best in the nation. The Spartans went 8-23 in 2022 before going 21-14 in 2023.
Women's Field Highlights
2022 Island Champion — Georgia (NCAA Tournament Team)
2022 Reef Champion — Arkansas
Colorado is ranked No. 21 in the ESPN Way-Too-Early Top 25 for 2023-24 after making the Sweet 16 last year.
Along with Colorado, NC State, South Florida and Texas were NCAA Tournament Teams in 2023. High Point participated in the WNIT this past season as well.
For more information on Basketball Travelers Inc.,  visit Basketball Travelers and follow them on Twitter and Facebook.