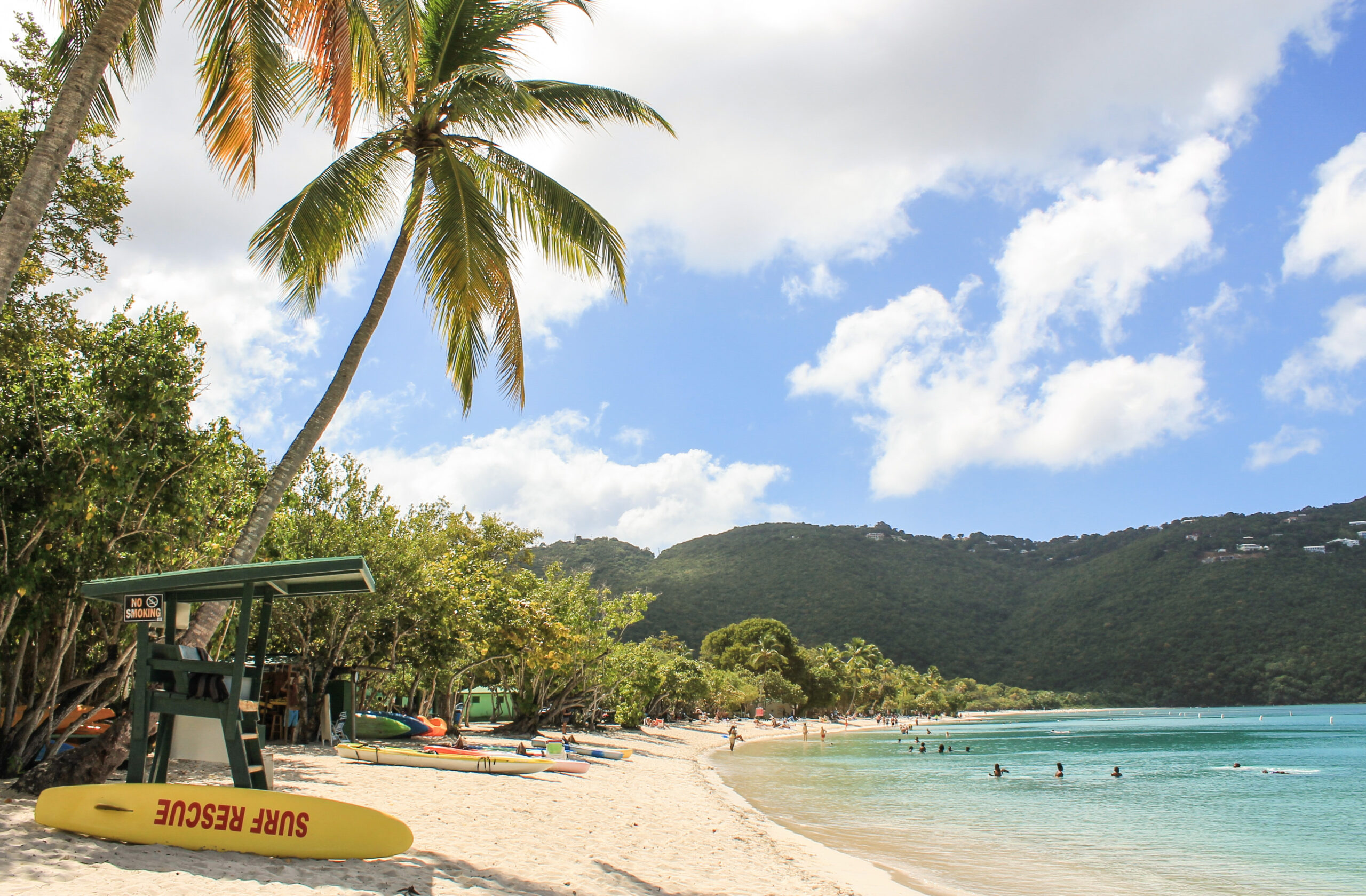 Calling all lifeguards — the Magens Bay Authority needs you.
Despite ongoing recruitment efforts, the authority that manages Magens Bay Beach and Smith Bay Park on St. Thomas is struggling to keep its lifeguard stands manned on a regular basis, board members heard at their monthly meeting on Friday.
The Magens Bay Authority is not alone, as Chairperson Barbara Petersen pointed out.
"The need for lifeguards nationwide is continuing to be a problem. We are actively doing a search to recruit lifeguards. Our goal is to have full-time lifeguards but as I said, it's not an exclusive problem to the Virgin Islands or Magens Bay," said Petersen.
According to the American Lifeguard Association, about a third of the country's 309,000 public swimming pools were closed or opened only sporadically last year due to the shortage that began in 2020. This year was just as bad, with multiple news outlets reporting that cities and states were offering everything from incentive pay, signing bonuses, government grants, and even college credit to lure lifeguards to their beaches and pools.
B.J. Fisher, director of health and safety for the American Lifeguard Association, attributed the problem partly to too many viewing the job as just a summer gig for teenagers instead of a career that is an essential part of a community's emergency response team.
The shortage also was exacerbated by the COVID-19 pandemic, the association notes, "when social distancing meant fewer training opportunities for new lifeguards and recertification."
Beyond promoting lifeguarding as a career, workarounds in some communities have included hiring retired firefighters and other emergency responders, as well as offering free training.
The Magens Bay Authority has been working with the Red Cross to recruit candidates and has also begun an outreach to local students, including a presentation at Charlotte Amalie High School on Thursday by Interim General Manager MemorieAnne Brown Callender.
"There were eight students that came to hear what I had to say. One of the concerns that they voiced was transportation to Magens Bay because we are not on a bus line," Callender told the board.
Hearing that, board members agreed that finding a solution to that problem should not be too difficult, with member Jason Charles — who is also chairman of the West Indian Company Ltd. board — suggesting it could even dovetail with a WICO program that introduces students to the marine industry. "It's a good pipeline to be able to tap into the school system and to be able to get those kids certified as swimmers and lifeguards," he said.
"Transportation isn't a heavy lift, we just have to make sure we have liability issues covered transporting anybody," but especially minors, Petersen said.
In other business, Petersen announced that "keeping in line with our commitment to put everything out for bid," Requests for Proposals will be issued by the end of December for the two remaining concessions at Magens Bay that haven't recently been put out to bid — one for water sports and the other for taxi services — with the plan to award them in the spring, she said.
Currently, AAA Taxi runs the transportation concession, and the Yak Shak the water sports, said Petersen.
The authority announced last month that it had selected two new companies to run the food and beverage concession and the boutique and beach equipment rentals. They will begin operations on Dec. 13.
DM Hospitality LLC will manage the boutique and beach rentals, and Elevated Hospitality LLC will spearhead the food and beverage services.
DM Hospitality's principals are Giresh Mirpuri and Pash Daswani, both well-known jewelers on St. Thomas and active members of the India Association of the Virgin Islands, of which Daswani is president and Mirpuri a director. The company also operates Island Grind at the Cyril E. King Airport on St. Thomas.
Elevated Hospitality is a company of ExplorUS, which is based in Kansas and, according to its website, has almost 30 years of experience operating national, state and local park concessions. Its consulting partner is Patricia LaCorte, executive chef and proprietor of Oceana Restaurant and Bistro at Villa Olga in Frenchtown on St. Thomas, who is Cordon Bleu trained in Paris and is well-known in the island's culinary circles.
Callender also updated the board on work at Drake's Seat, the scenic Northside lookout the authority also manages, noting that the stone wall has been power-washed and that they are seeking to restore the seat that overlooks Magens Bay to its original color in conjunction with the Department of Planning and Natural Resources State Historic Preservation Office.
"We found that the seat was green, it was red, at one point there was no paint on it. So we have to try to figure out what color was the seat, so we can put it back to its original state," Callender said. She added that she also has learned that the seat is not in its original location, which she said was once closer to the nearby Louisenhoj Castle that Arthur Fairchild built on what was originally part of the Magens' family property.
Fairchild, of course, is the one who deeded 56 acres of his private property, including Magens Bay Beach and surrounding grove, to the municipality of St. Thomas and St. John in 1946 for use as a public park.
Callender said the authority has also been in touch with the Public Works Department to have traffic mirrors or perhaps flashing lights installed at the blind curves in the road at the seat and the lookout, which is a busy thoroughfare as well as a popular stop for tour buses and locals alike.
The authority also continues to work to save the ailing flamboyant tree at the lookout after contracting early this summer with arborist Clay Jones of Heritage Tree Company to bring it back to health. Pruning and organic fertilizers have helped, and while it was being watered weekly, that has now been cut back to every two weeks, Callender said.
Petersen also reminded the board that as of Oct. 1, fees for non-resident visitors to Magens Bay and Smith Bay increased from $5 to $7.
The board also voted unanimously to hold a town hall meeting from 10 a.m. to noon on Dec. 16 at Shed 2 at Magens Bay Beach for the community to learn about the authority's efforts.
Attending Friday's meeting were board members Petersen, Charles, Cecile de Jongh, Dayle Barry, Avery Lewis, Katina Coulianos, and Robert Morone.