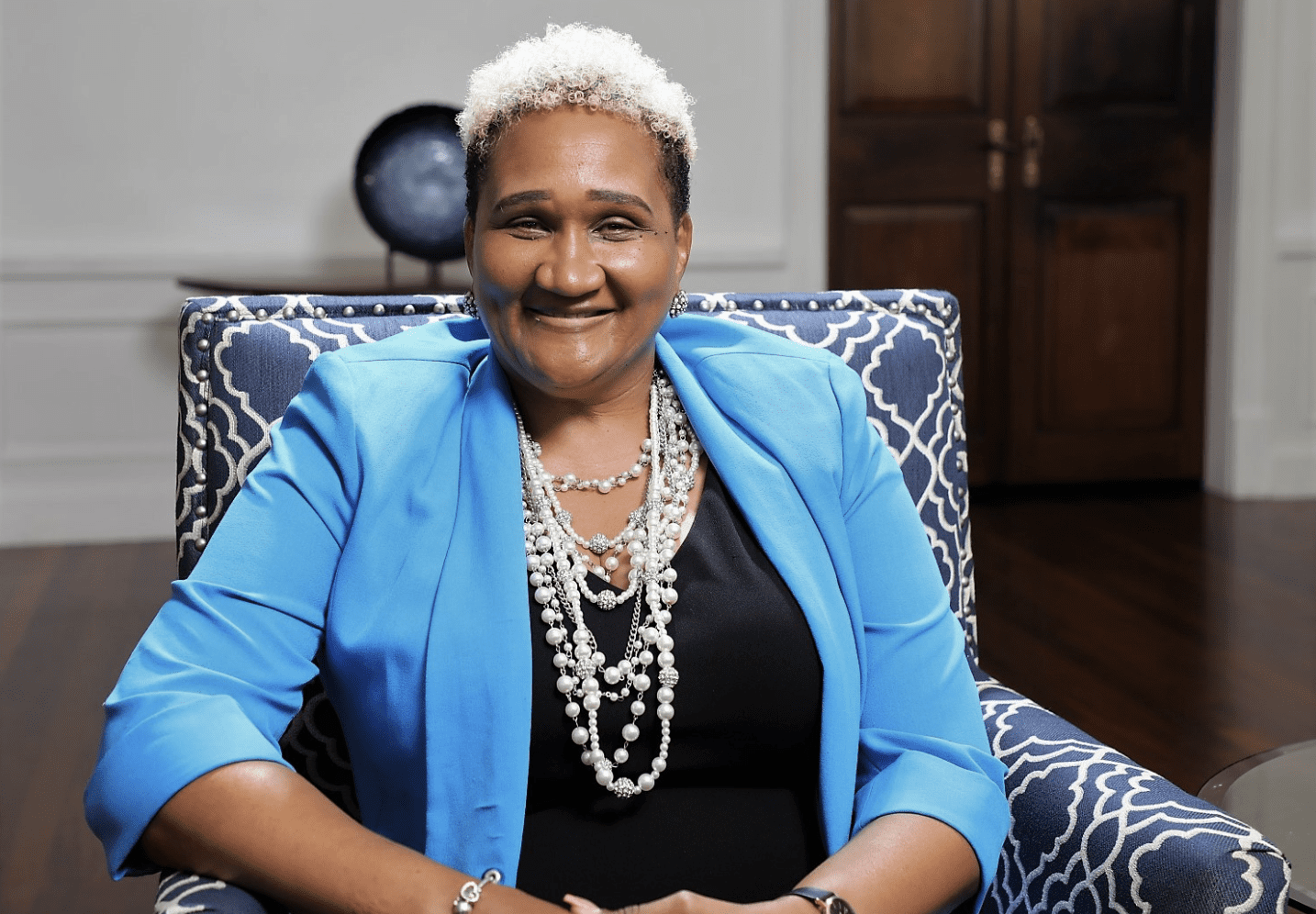 Education Commissioner Dionne Wells-Hedrington held a press conference Tuesday to announce emergency measures for six public schools. Five schools on St. Croix will see abbreviated school days due to soaring temperatures, while virtual learning returns to a St. Thomas middle school that's been closed since Thursday due to smoke from the Bovoni landfill fire.
Insular Superintendents Xiomara Herman and Stephan Jurgen joined the commissioner in the 22-minute briefing as she named the affected schools. St. Croix Central High School, the Educational Complex/Career and Technical Education, John H. Woodson Junior High School, Juanita Guardine and Eulalie Rivera Elementary schools will see shorter school days.
Classes at the two St. Croix high schools will begin at 7:40 a.m. and dismiss at 1:05 p.m.; Woodson classes start at 8 a.m. and end at 1:30 p.m.; the two elementary schools —Guardine and Rivera — will start classes at 7:30 a.m. and dismiss at 1:15 p.m.
Abbreviated classes are announced at a time when the head of VITEMA said St. Croix has seen the year's highest daily temperatures 12 days in a row. "We are trying to create a safer and more comfortable learning environment," Herman said.
The Bertha C. Boschulte Middle School on St. Thomas has been closed on and off since Thursday because of smoke from the fire at the nearby Bovoni landfill. Officials decided to call classes off this week, asking parents and guardians to pick up lesson packets on Thursday morning.
Distribution of packets and devices is scheduled to start at 11 a.m., but Wells-Hedrington said it's up to school administrators how to accommodate parents showing up at different times during the day. "We will try to be flexible on the distribution," she said.
Jurgen said they can also pick up devices at the school on Thursday, but after the briefing, the commissioner said eligibility for devices like laptops and mobile internet hotspots may vary.
If the fire at the Bovoni landfill is not resolved within the next two weeks, Education officials may consider putting another school on double session with students from BCB. That prospect seemed more likely as Gov. Albert Bryan declared a State of Emergency for the ongoing landfill fire on Tuesday.
More than 3,400 students will be affected by shortened classes and the return of virtual learning, but only 153 participants — some of them parents — took part in the live-streamed briefing on Tuesday morning.
Wells-Hedrington said hundreds of parents and guardians can receive notification about the change of classes through an array of electronic options. "There's Power School Blast, Microsoft Teams, Classroom Dojo apps; all schools have Facebook pages and parents know they can check the Facebook pages, and the VIPD is allowing us to use their messaging page," the Education commissioner said.