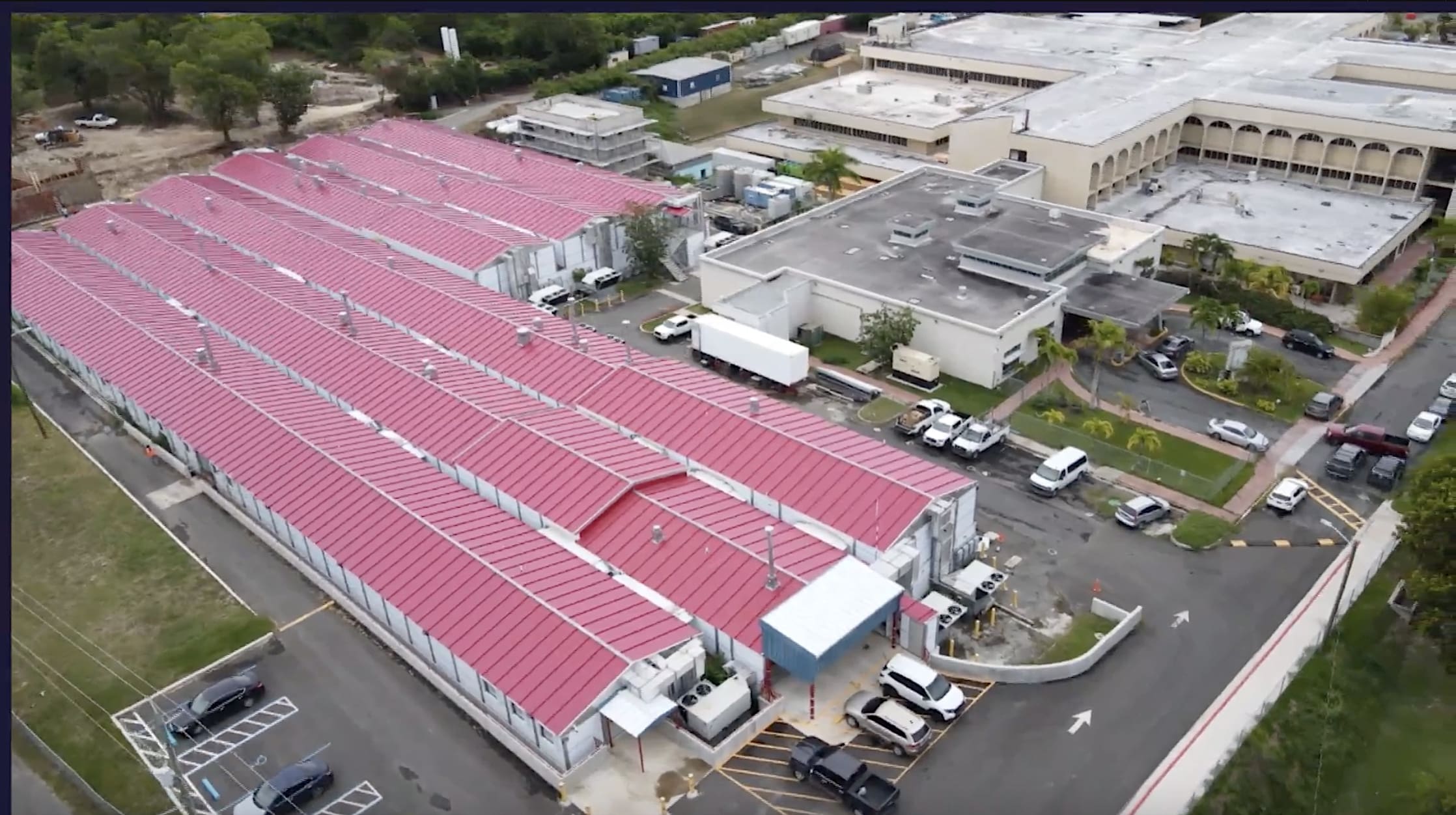 After beginning with an executive session, the V.I. Government Hospital and Health Facilities Corporation Territorial Board convened their regular monthly meeting Wednesday evening and approved updates to Juan F. Luis Hospital's hospital-wide emergency operations plan for 2023.
The plan covered emergency preparedness for natural and man-made disasters at the St. Croix hospital and was updated to include a hazards vulnerability assessment for JFL-North, conducted on Feb. 28 with community partners, including the V.I. Territorial Emergency Management Agency. JFL-North, a temporary facility that opened in March, will serve residents as work begins on replacing JFL, which was badly damaged in hurricanes Irma and Maria in 2017.
The emergency operation plan also included the incident command structure in the event of a disaster, but it was not discussed. The plan is a 300-page document, updated to refer to the current hospital setting at JFL-North.
The hazards assessment analyzed 10 events: hostage situation/active shooter; earthquake; mass casualty; tsunami; mass casualty incident (infectious); hurricanes; small casualty hazard; epidemic/pandemic; electric power failure; and mass casualty incident (trauma).
As usual, the board also approved medical personnel for the territory's two hospitals, including three for two more years of staff privileges and one physician for one year at the JFL hospital.
During the executive session, it was reported that the board supported the purchase of laboratory equipment for cardiac catheter procedures at the Schneider Regional Medical Center on St. Thomas after receiving the required five bids. According to Christopher Finch, board chair, most of the funding will come from the SRMC foundation.
The board also discussed and approved amendments to the territorial policy for bad debt collection and write-offs.
Under policy and procedures, accounts with late balances of five and 10 years old will be determined uncollectible and identified as a bad debt account. Collections personnel will continue to work to collect the funds but it will be written off as "collection."
No other actions were reported after the executive session, but Finch said discussions on dialysis treatment at the hospitals and the number of hospital boarders — patients who have nowhere to go after a stay in the hospital — were held with Gov. Albert Bryan Jr.