Disaster managers call Thursday's picturesque scene in Emancipation Garden part of a Blue Sky day. It's the kind of terminology that comes up on June 1 — the start of the Atlantic hurricane season. St. Thomas lawmaker Dwayne DeGraff, with support from his peers, gathered elderly and disabled residents to remind them to prepare.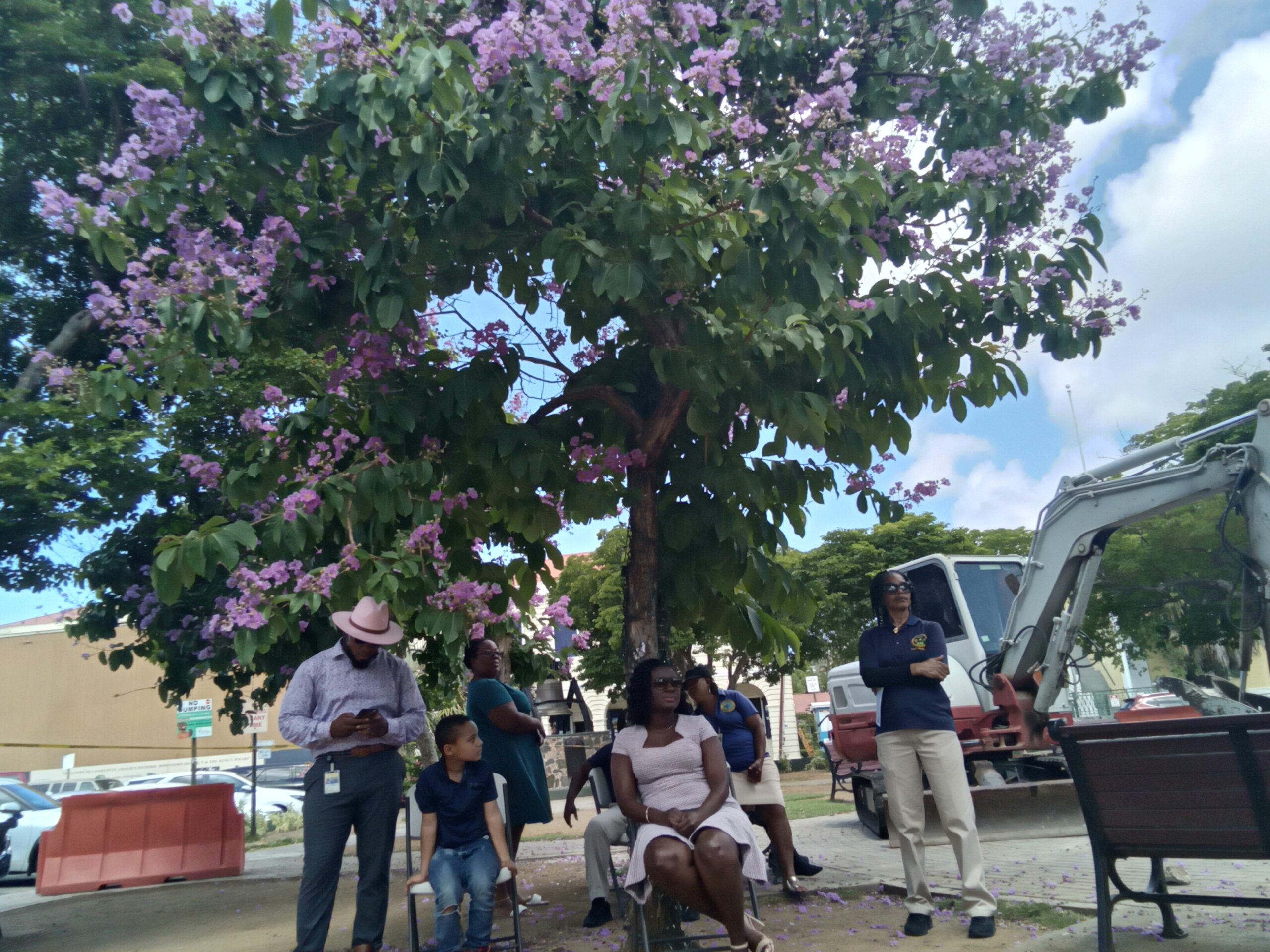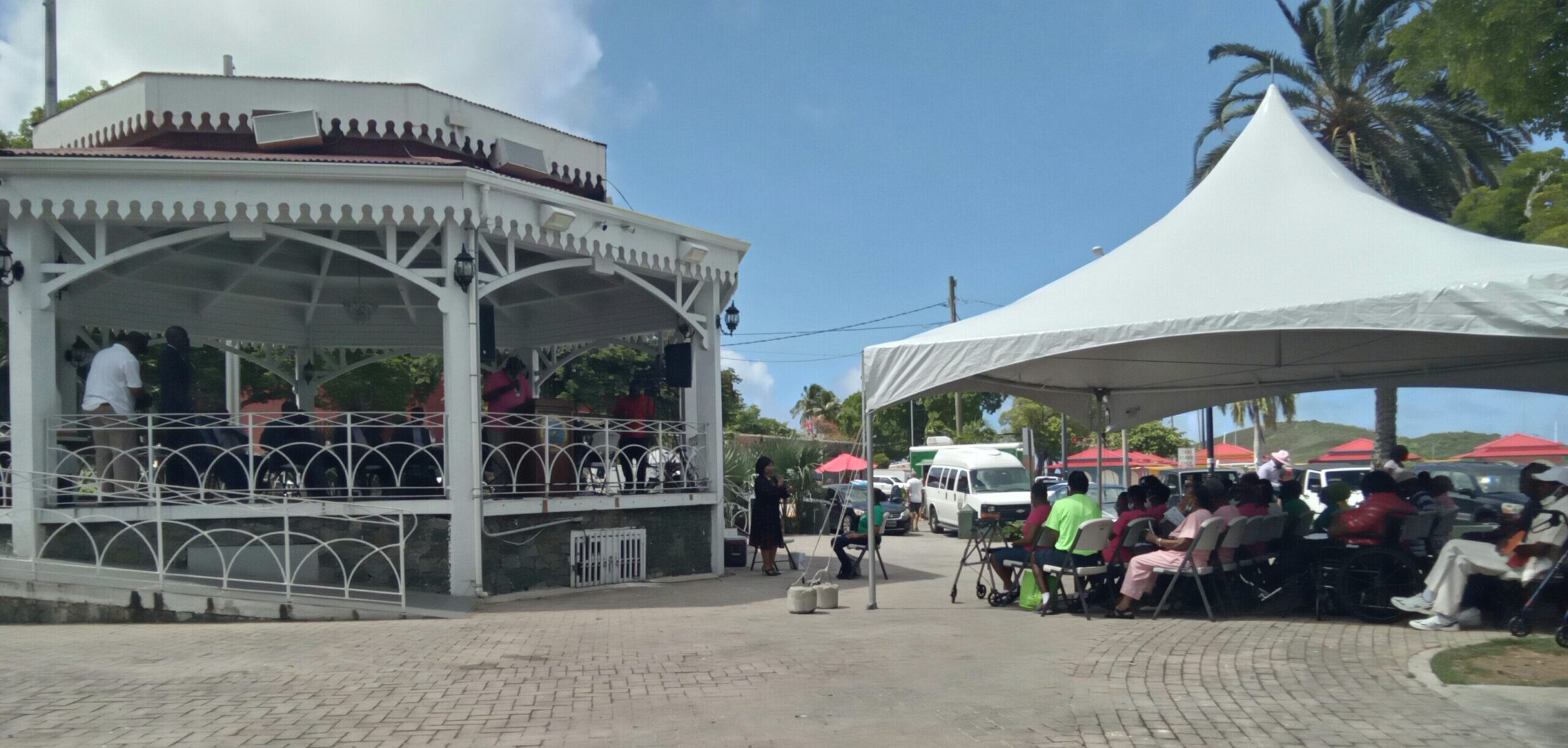 The territory's top emergency manager shared a warning with the audience attending the Day of Prayer and Reflection event: "You just have to accept the fact that we are going to have another threat this tropical season," said V.I. Territorial Emergency Management Agency Director Daryl Jaschen. He said he based that prediction on the number of tropical waves traveling from the West African coast to cross the mid-Atlantic that have been seen so far this year.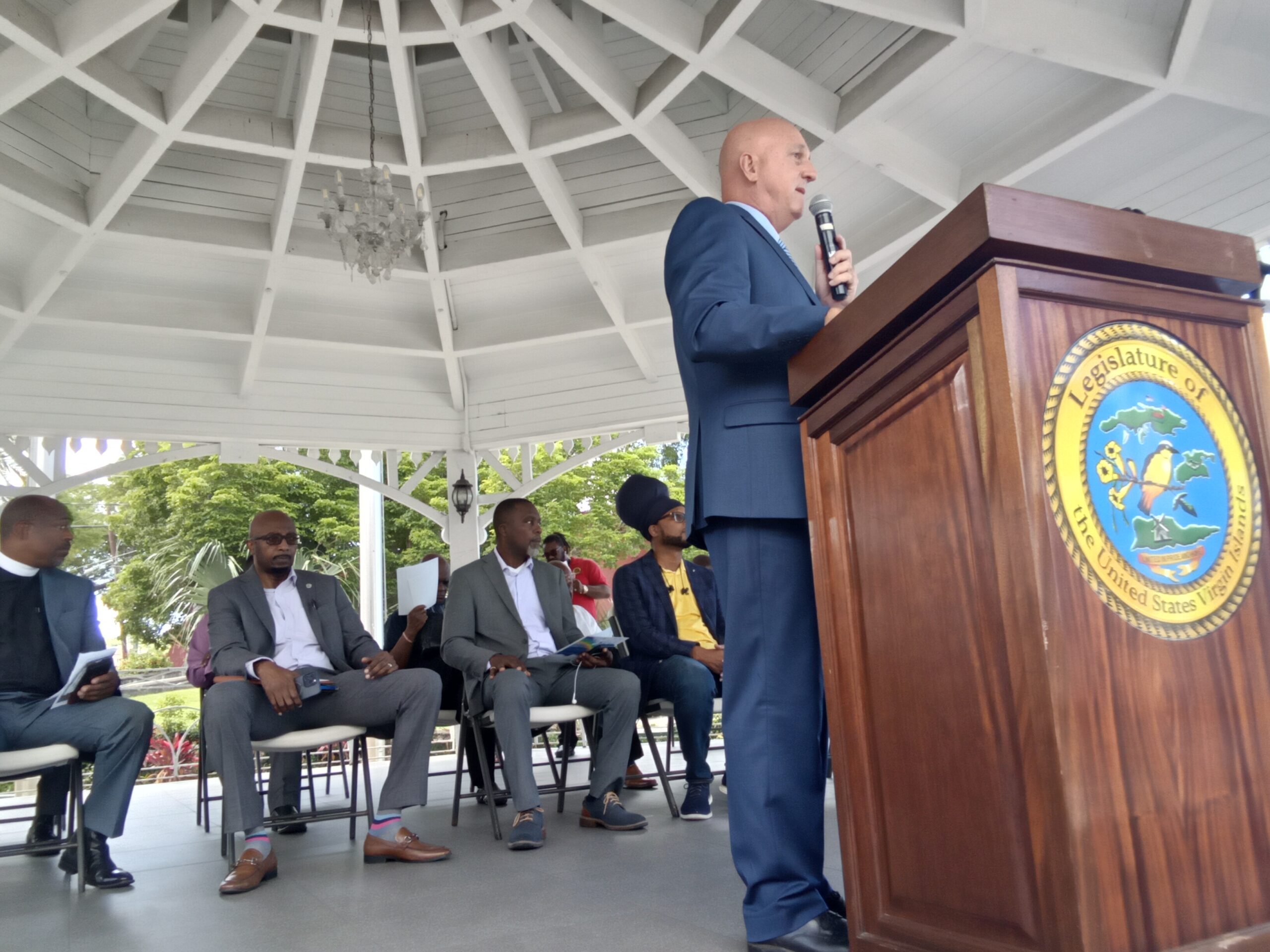 Those attending paid attention to the seasonal advice to start stocking up on canned goods, nonperishable items, bottled water, and emergency supplies. Those on fixed incomes should collect those supplies a little at a time starting now, Jaschen said, and can avoid the rush that's seen in the territory when a major storm approaches.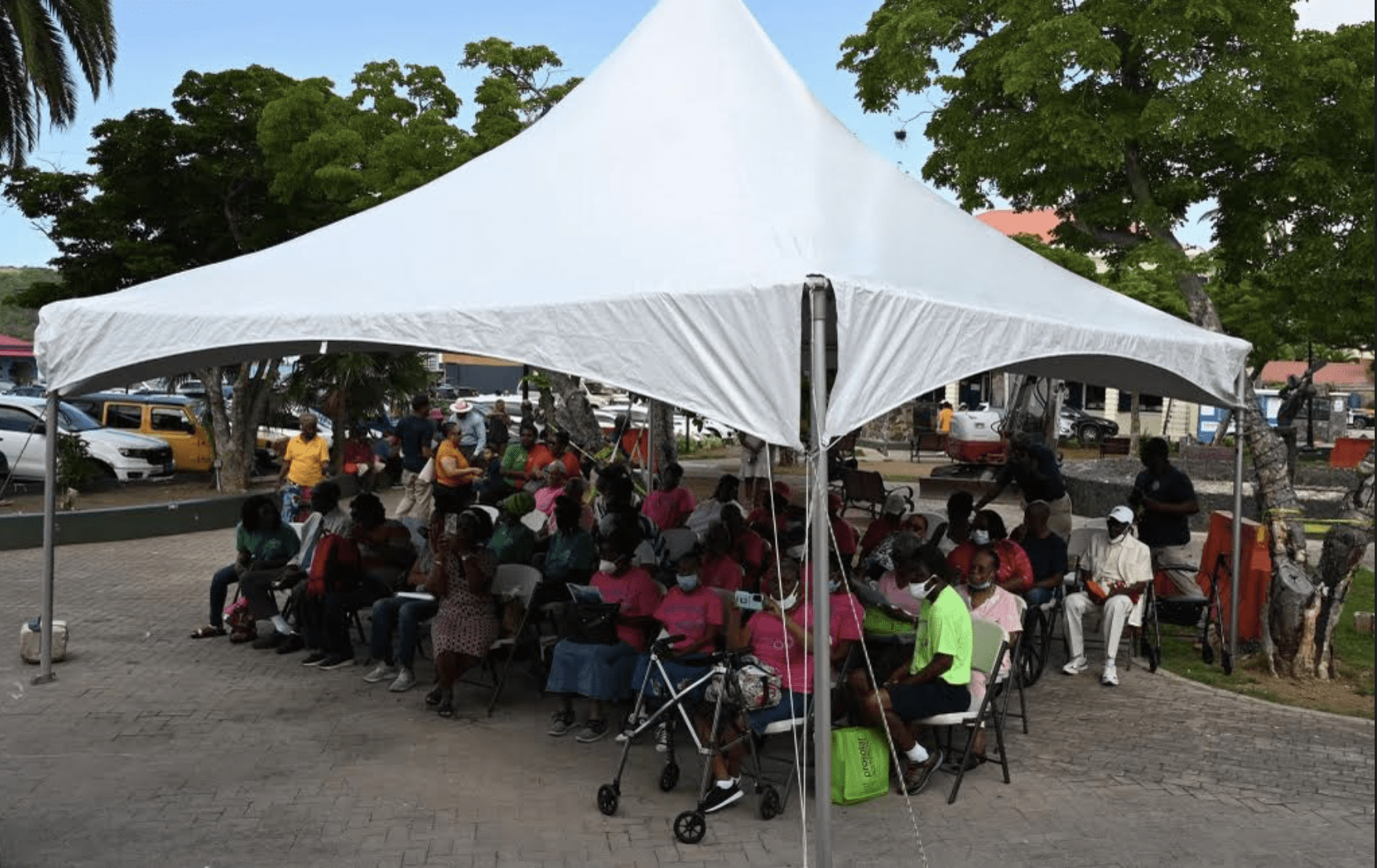 A sign language interpreter helped deliver those words to those needing assistance.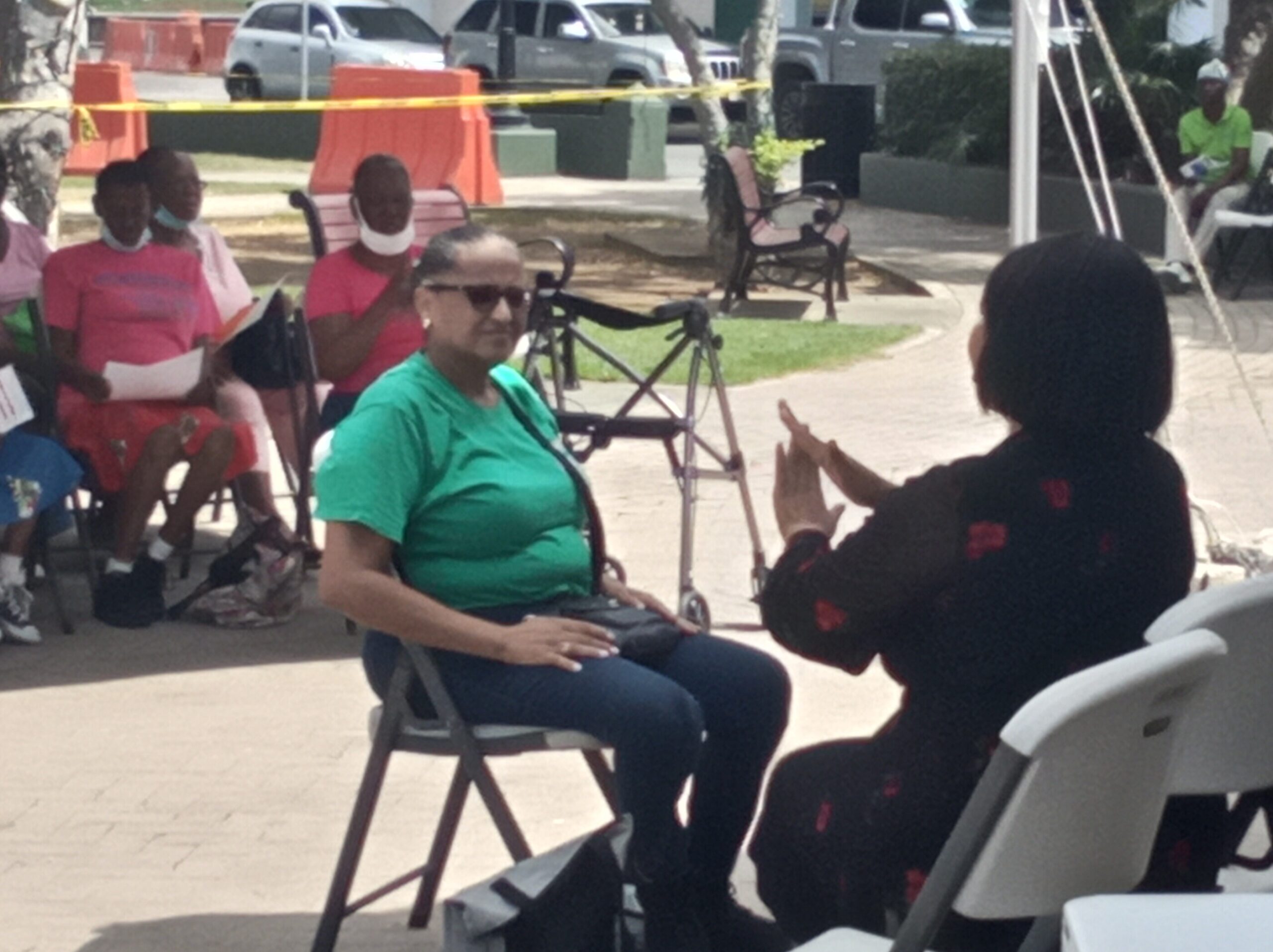 Members of the faith community offered prayers and songs for protection against hurricanes, for first responders and emergency managers, for the sick and shut-ins, and for the youth. Legislative aides Clinton Stapleton and Verna Wilshire Rogers teamed up for a musical selection.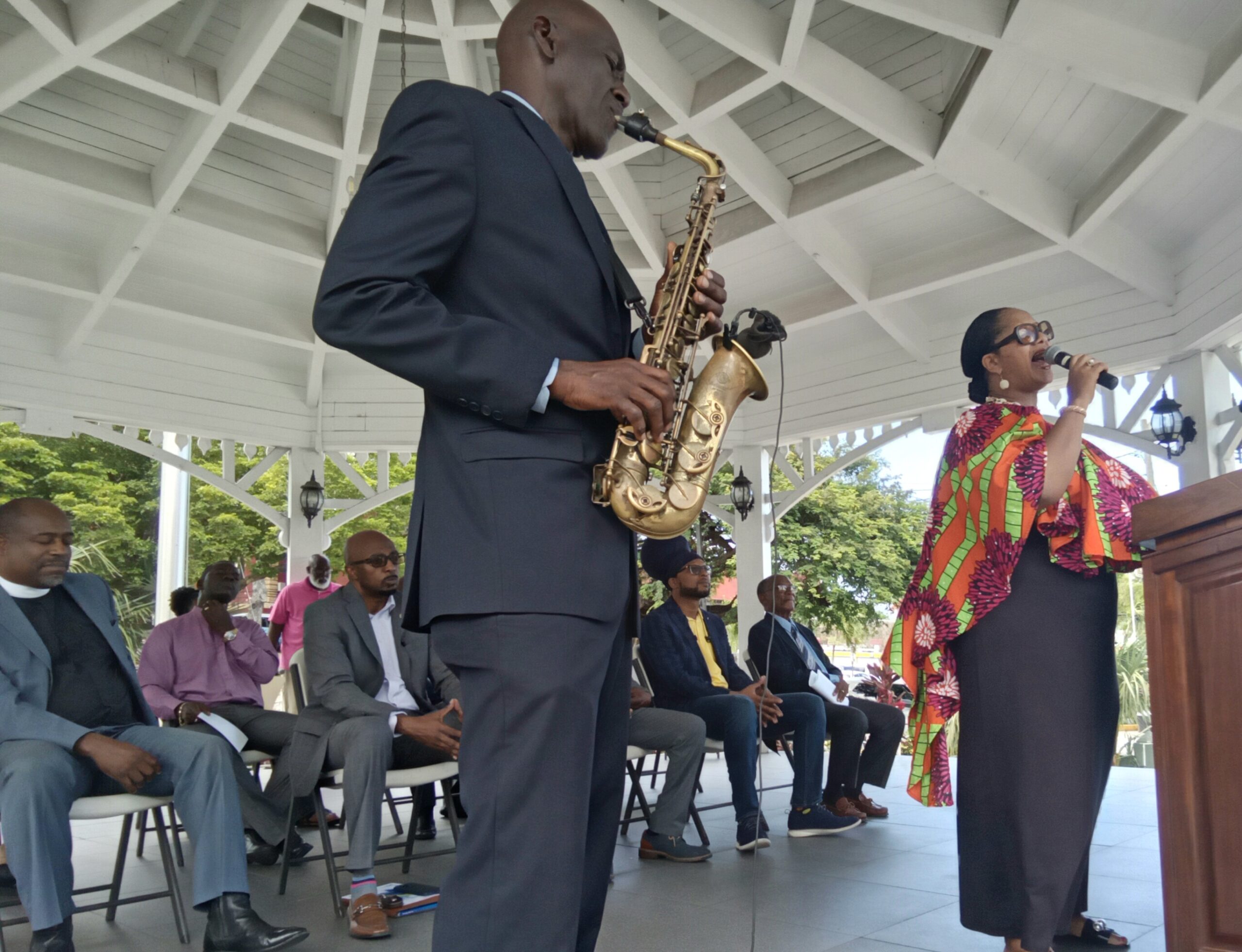 DeGraff mentioned the Legislature's efforts to help V.I. elders and disabled folks cope with natural disasters. He said St. Thomas' elderly and disabled have been among the first and the most to sign up for a registry created through Act 8058. The registry is designed to alert Human Services and other agencies to perform wellness checks on those who live alone after disaster strikes.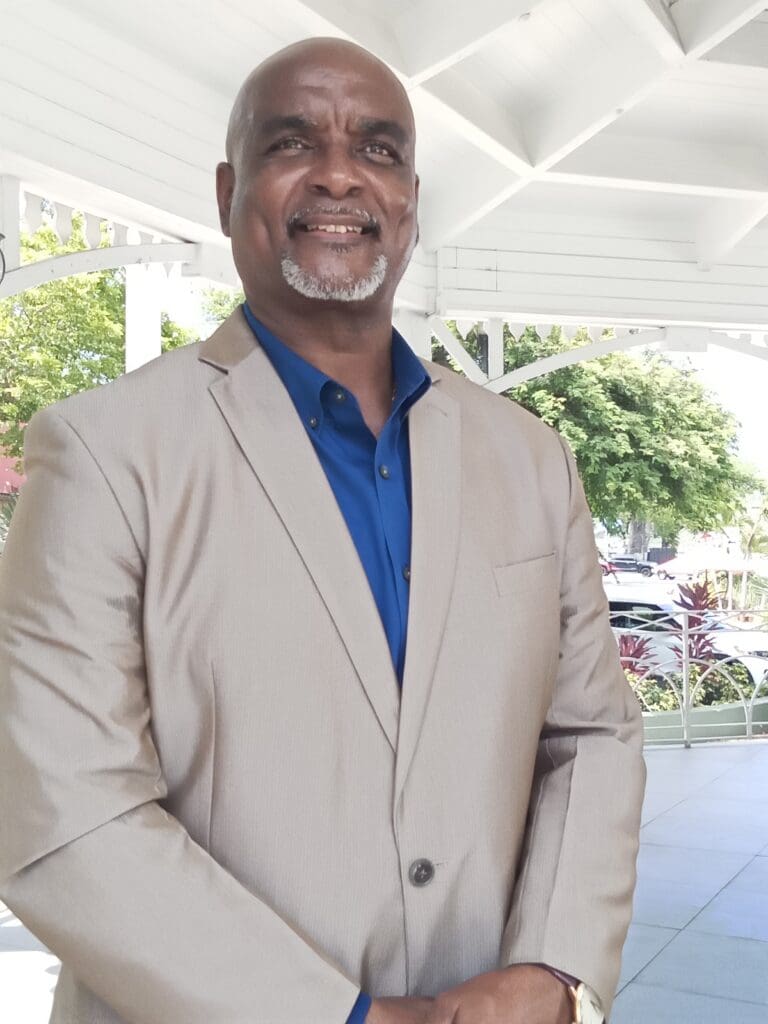 He urged others to follow their lead. Sen. Milton Potter and Senator-At-Large Angel Bolques offered words of reassurance. Representatives of other district lawmakers joined the Thursday event.
Jaschen said assistance is available for those who want to sign up for VITEMA's Alert V.I. through the agency's website and urged them to add their names to the registry. "We will help you sign up so that we can send you messages in case of emergencies," the VITEMA director said.
Residents were also encouraged on Thursday to keep tabs on information and availability of emergency shelters in the event that a hurricane or a tropical storm strikes and they are no longer able to manage life at home. In some cases, the speakers said, pre-registration may be required.