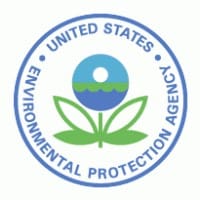 The Environmental Protection Agenda (EPA) is seeking applications for up to $12 million in Brownfields Job Training Grants that will support local environmental job training programs and the environmental workforce in underserved and overburdened communities.
Contact: EPA Press Office (press@epa.gov)
This week, the U.S. Environmental Protection Agency (EPA) announced the availability of approximately $12 million from President Biden's 'Investing in America Agenda' for environmental job training grants under the Fiscal Year 2024 Brownfields Job Training Program. EPA is seeking applications for the program and anticipates awarding approximately 24 grants nationwide at amounts up to $500,000 per award. Applications are due by Aug. 2 via www.grants.gov.  The Request for Application (RFA) notice is now posted on www.grants.gov.
"EPA's Brownfields Program invests in communities, turning brownfield sites into new hubs of economic growth and creating new, good-paying jobs in communities where workers live," said Barry Breen, acting assistant administrator of EPA's Office of Land and Emergency Management. "Thanks to the boost from President Biden's Investing in America Agenda, the Brownfields Job training programs are not only providing an opportunity for residents impacted by brownfield sites to gain training and employment but also advancing environmental justice across the country."
The approximately $12 million in funding available during this grant cycle comes from the $1.5 billion investment from President Biden's Bipartisan Infrastructure Law. As a result of this historic funding, the fiscal year 2023 Brownfields Job Training Grant competition resulted in more than triple the funding compared to fiscal year 2022.
This budget boost provides communities, states and tribes the opportunity to apply for larger grants to build and enhance the environmental curriculum in job training programs to support job creation and community revitalization at brownfield sites.
EPA is committed to meeting the Biden-Harris Administration's Justice40 goal that 40% of the overall benefits of certain federal investments flow to disadvantaged communities. The Brownfields Program will strive to meet this commitment and advance environmental justice and equity considerations into all aspects of our work.
The RFA notice is available at www.grants.gov.  A copy of the FY24 Guidelines and other application resources are available at EPA's Brownfields Job Training (JT) Grants webpage. The Office of Brownfields and Land Revitalization will also host an outreach webinar on June 1, from 1-3:30 p.m. EDT to explain the guidelines for interested applicants and to address commonly asked questions. The link to attend the webinar is https://usepa.zoomgov.com/j/1603942069. Prior registration is not required.
Background: Brownfields Job Training Grants