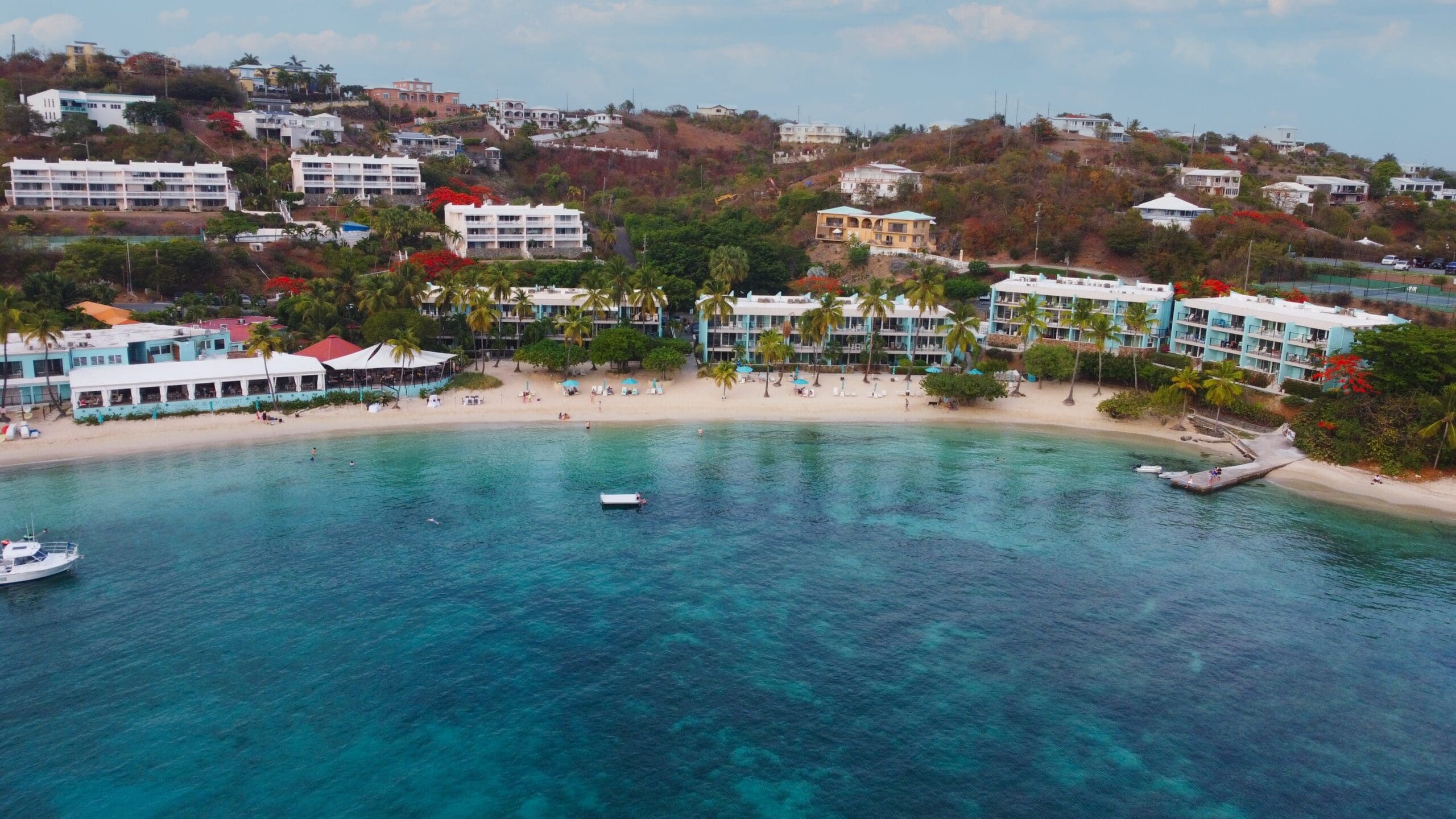 Secret Harbour Beach Resort receives top honors from Tripadvisor as being in the top 10% of hotels worldwide. Secret Harbour is a boutique property beloved by families and couples for its welcoming atmosphere, relaxed up-scale furnishings, and tranquil beach resort vibe. The 64-unit, privately owned and resort-managed condominium property with full amenities has received the prestigious Travelers' Choice award for 13 consecutive years.
The Travelers' Choice award celebrates businesses that consistently deliver extraordinary experiences to travelers around the globe, having earned great traveler reviews on Tripadvisor over the previous 12 months. Secret Harbour's general manager, Cory Santana, said that Secret Harbour is "thrilled to receive this award of excellence based on guest reviews" and to be ranked in the top 10% of hotels worldwide on Tripadvisor.
"Our entire staff is focused on creating a welcoming and enjoyable guest experience with a warm Virgin Islands greeting and attentive staff in every department from the concierge, housekeeping, beach attendants, security and operations team. We want guests to truly feel welcome, appreciated and inspired in our peaceful beach paradise." Said Santana.
The Secret Harbour experience is about welcoming couples, families and return guests for a relaxing, fun, and memorable beach vacation. Its spacious studio, 1-, 2- and 3-bedroom condominiums on the beach and hillside combine with top-rated amenities including a tranquil beach for swimming and snorkeling, freshwater pool, fitness center, tennis courts and gift shop. Also on the property are the popular Sunset Grille and The Patio restaurants as well as Aqua Action watersports, scuba diving and charter boat excursions. Information can be found at www.secretharbourvi.com,  @secretharbourvi or #secretharbourresort