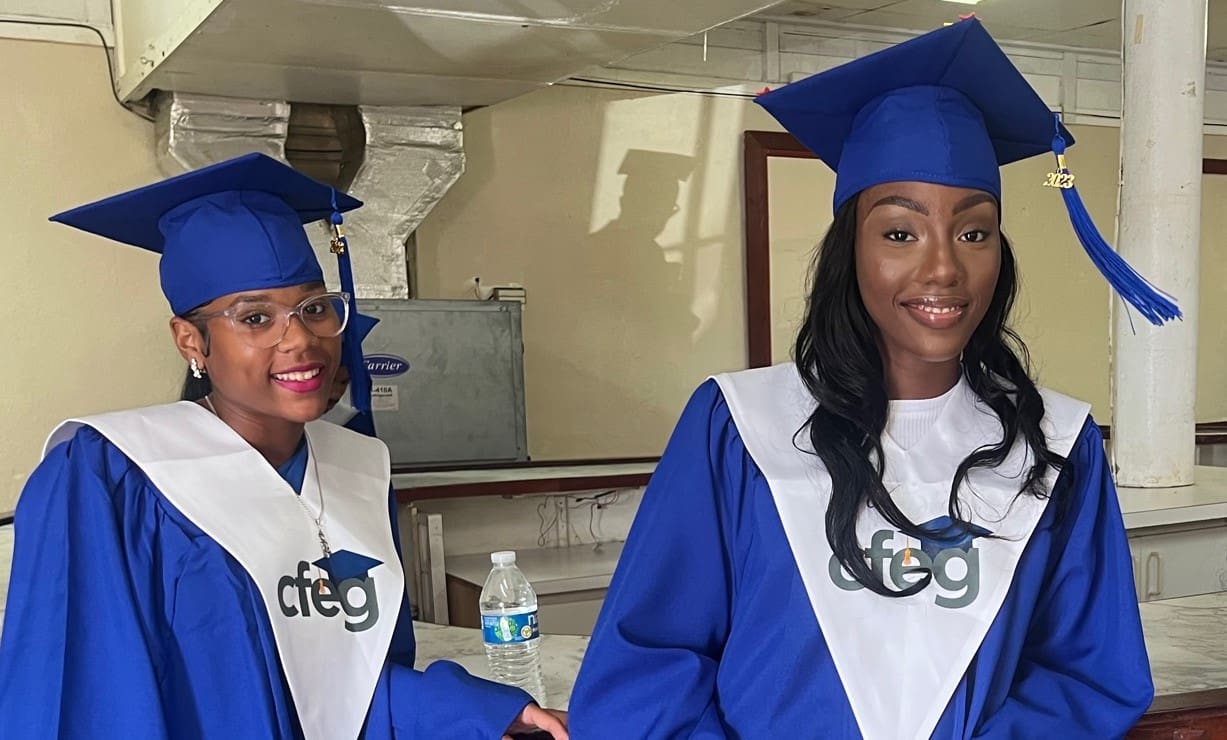 The Center for Educational Growth's "artistic" class of 2023 celebrated their second graduation on Saturday. Seven graduates collected their diplomas and received offers to attend colleges such as the University of the Virgin Islands, Gannon University, and Huston Tilton University while also gaining scholarships up to $25,000.
The Center for Educational Growth is an accredited, hybrid school that caters to students that do not fit into a brick-and-mortar style classroom. The school was established in 2019 and students learn at their own pace and accelerate out of a high school diploma at their own pace.
The students are called the "artistic" class because most of them are interested in pursuing music, cosmetology, culinary arts, and more.
Director of the Center for Educational Growth, Sandra Cannon has been in education for 35 years. Originally from Trinidad, Sandra Cannon was motivated to devote herself to public service, social service, and children. Hostess and daughter, attorney Sansara Cannon shared a brief story of how devoted her mother is to the work she does. "Growing up I saw her putting everybody in the house first," said Sansara Cannon.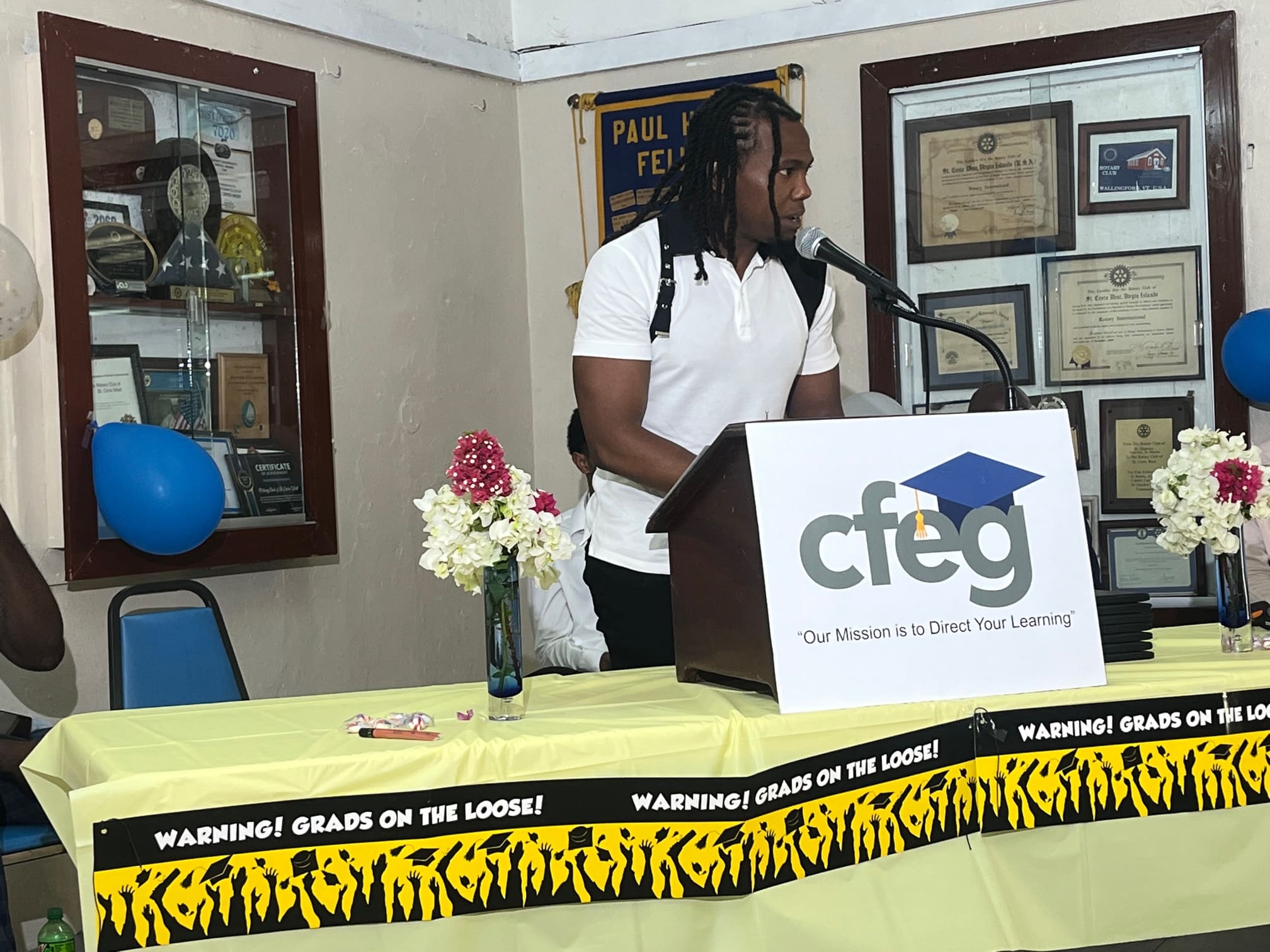 The special guest speakers were St. Croix native TK Petersen, CFO and Co-Founder of Gathering Spot, a private membership network that serves as a hope for collaboration, connection, and experiences, and from St. Thomas, actor, producer, writer, DJ, and rapper Benny Demus.
Speaker Petersen spoke of the history of the U.S. Virgin Islands and how important it is in playing a role in the graduate's future. Petersen said, "We from the Virgin Islands. We are the best of everything." He also spoke of his journey in opening his businesses and encouraged the graduates to enjoy the journey.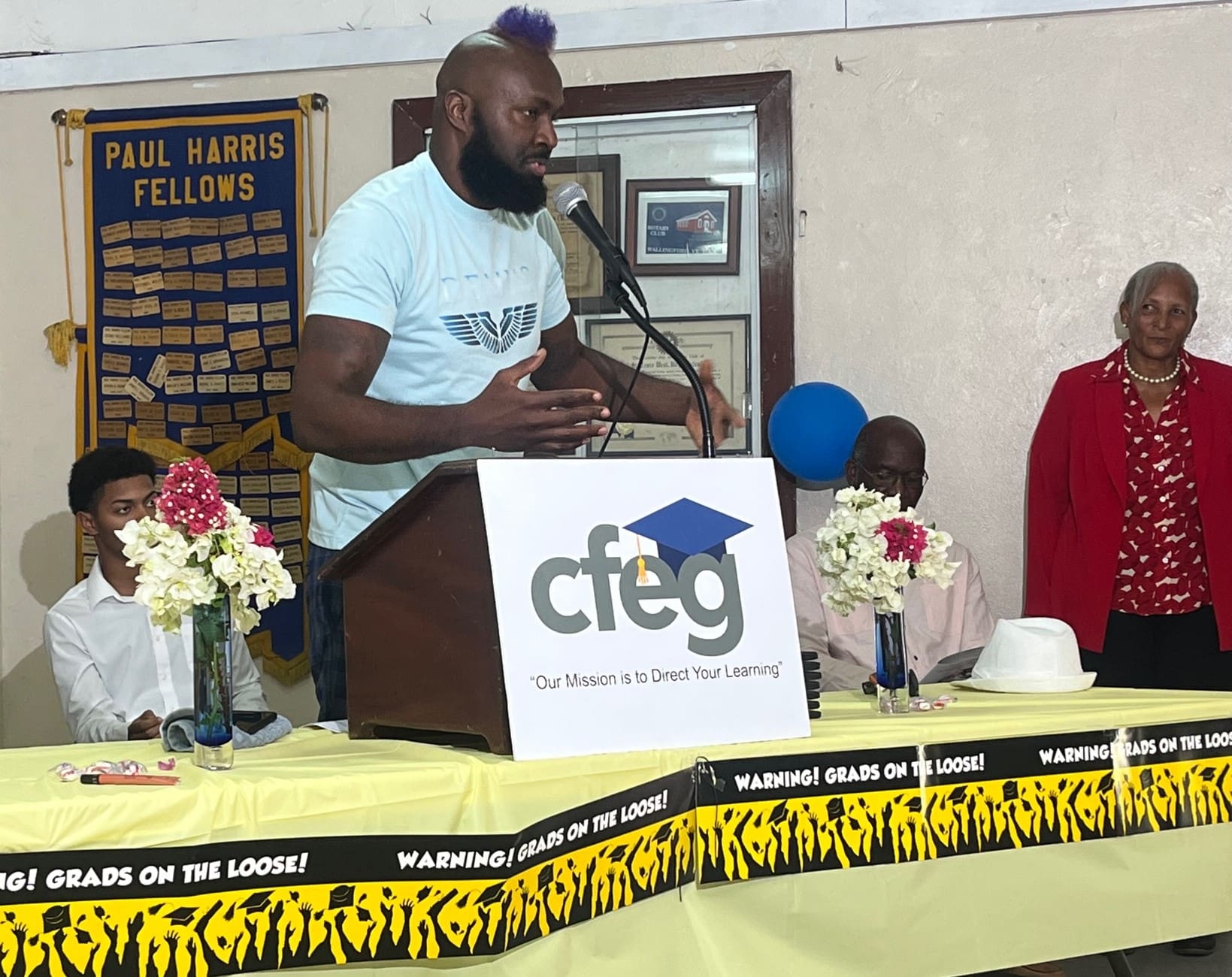 Demus, who stepped in at the last minute to fill in for another speaker, also spoke of his journey growing up in the projects in St. Thomas to becoming a successful public figure.
The Center for Educational Growth had 25 students enrolled this school year and their goal is to increase by five students every year while keeping a small classroom setting of five to six students. The students do occasionally meet with teachers in person, but the majority of the time, the classes are held virtually.
The graduates were Rasmieh Mohammad Bazar, Dannae De'Vonyah Lornelle Harris, Brianna Princess Henry, Maya Yasmin Nicole Hopkins, Micah Aaron McCants, J'Nyah Ponce and Dion Williams most if not all, who have chosen a career in the Arts.