The demolition of the condemned Charles Harwood Memorial Complex on St. Croix is scheduled to begin April 24, Justa Encarnacion, V.I. Health commissioner, said at a press briefing Wednesday. FEMA approved the rebuild of $300 million, saying it was more cost-effective to replace than repair.
The commissioner, DOH administrators, the demolition designer, the contractor and the architect gathered in the Medical Simulation Center at the University of the Virgin Islands and provided details about the project. Several speakers commented they were born in the hospital or remembered visits as children.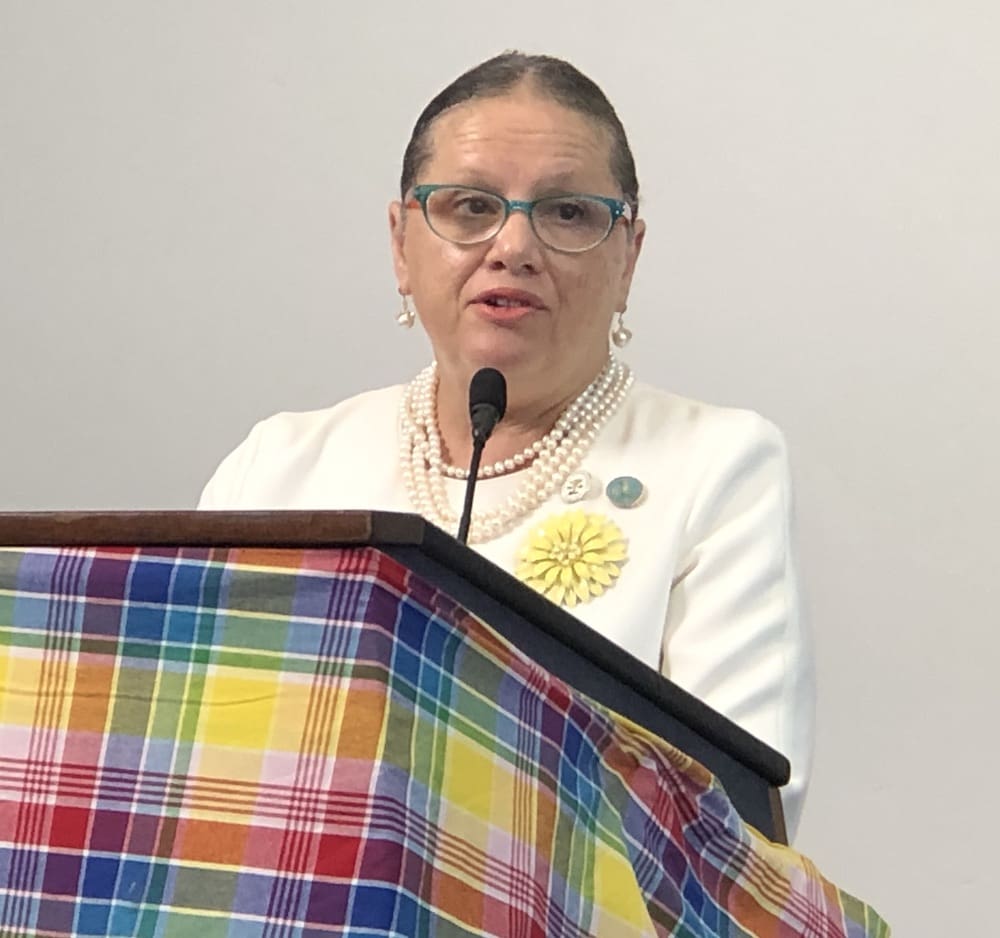 "This is a milestone which we are embracing. We memorialize the past and celebrate the future," Encarnacion said. "Today is what is happening now."
Charles Harwood was built around 1952-1953. It was the main St. Croix hospital until 1982, when Juan F. Luis Hospital was built. Now, the facility is used to administer a variety of vaccines, including COVID-19, conduct lab work and provide birth and death certificates.
Beginning April 24, Lamartec, the contractor, will fence off the area and begin taking down the buildings — a three-story building, a two-story building and several smaller structures. Lamartec plans to complete the demolition in the fourth quarter of this year.
Workers will begin the demolition on the building inside the fence line in the northeast corner. Construction crews will work from 7:30 a.m. to 5:30 p.m., Monday through Friday. Flaggers will direct traffic when heavy equipment is present.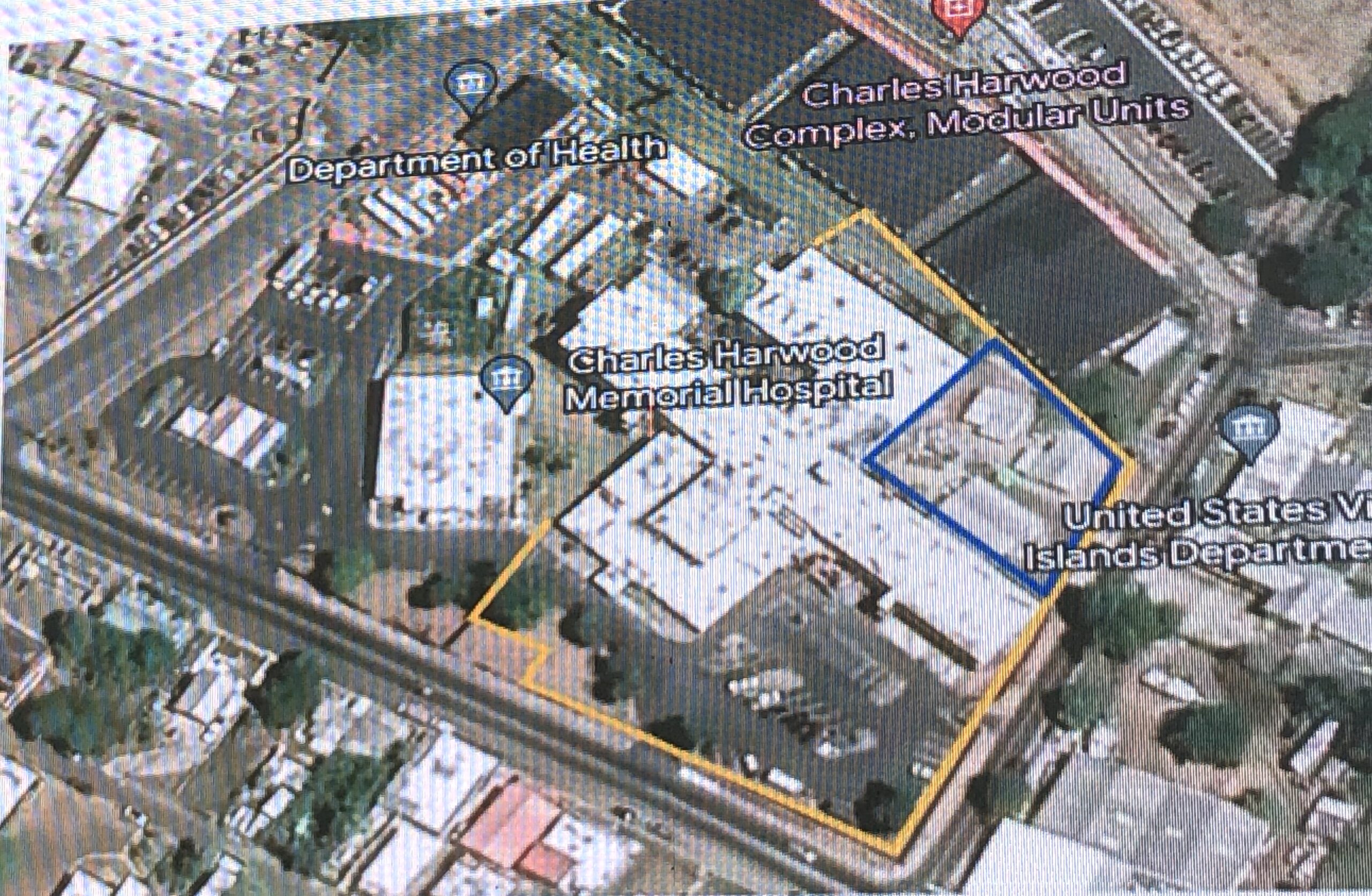 Casey MacIntyre, Lamartec senior program manager, said environmental precautions will include dust suppression, storm water pollution prevention and silt runoff prevention. Noise will be kept at a minimum and there will be no blasting, he said. Security will be on hand as well as cameras.
Adrienne Williams-Octelien, director of the V.I. Office of Disaster Recovery, which approves financing for FEMA rebuilding projects, said the Charles Hardwood project was one of the first in the territory approved by the Federal Emergency Management Agency.
Sammuel Sanes, St. Croix island administrator, said he was impressed with the professionalism and passion he witnessed at the meetings between the hospital staff and the contractors. He commented that he spent time in Charles Harwood as a youth after an automobile accident. His friends kidnapped him one day and all were banned when they returned to his hospital room.
Since the 2017 hurricanes demolished Charles Harwood, the staff has been working in various locations, including the modulars east of the complex and in the former Caribe Home Center.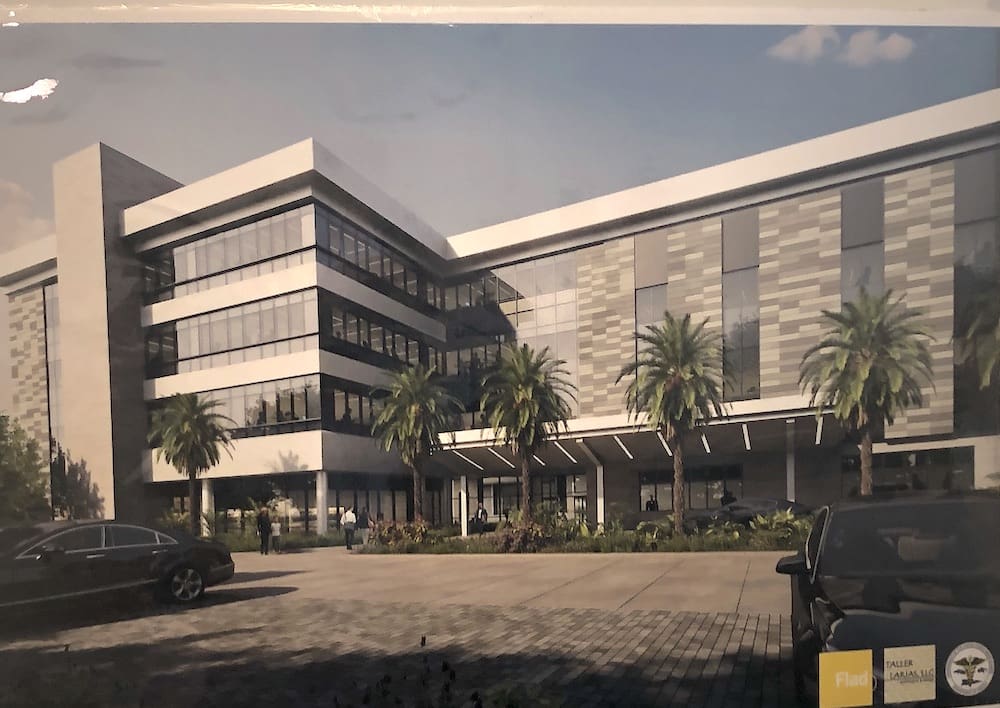 Encarnacion invited the public to visit the grounds on April 17 and 18 before the demolition begins. The projected completion of the new building is 2026, the commissioner said.