Legal Services of the Virgin Islands is hosting a conference on Wednesday to guide senior citizens through some of the legal issues they face as they age.
LSVI's Senior Medicare Patrol invites the community to join them at St. Ann's Catholic Church, celebrating its 200th anniversary, from 10 a.m. to noon at Marian Hall in Barren Spot.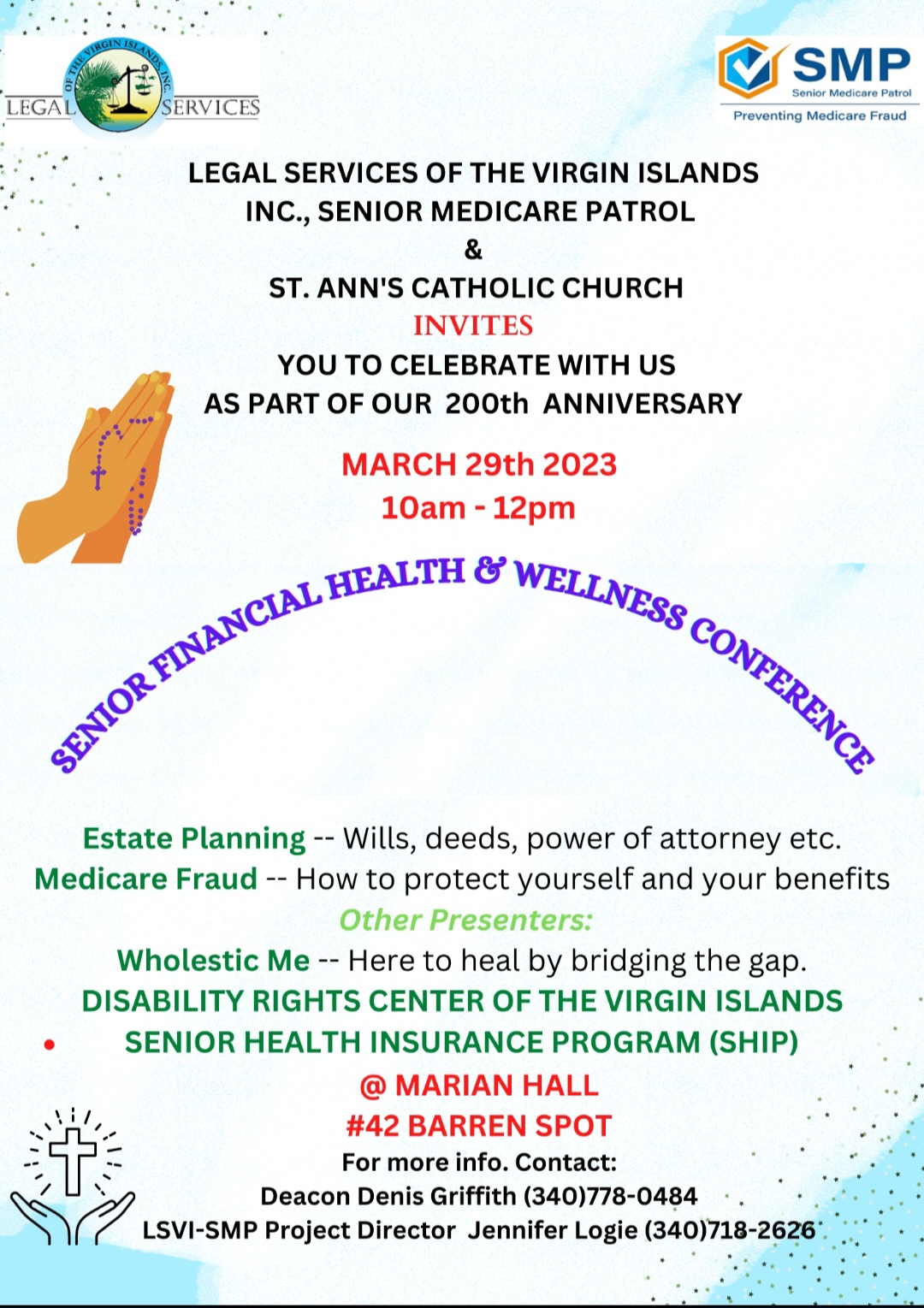 During the seminar, professionals will educate participants on estate planning — wills, powers of attorney, deeds and avoiding probate court. They will also talk about ways to protect against fraud, especially Medicare fraud.
Other presenters will speak on holistic health, disability rights and the senior health insurance program.
Legal Services was started in 1969 by a group of attorneys from the territory who served as executive directors. The current executive director is Shelby King Gaddy.
Legal Services advocates serve the elderly and disabled, victims of domestic violence, and those with housing and foreclosure problems. They focus on food, housing, safety, employment, emergencies and healthcare. Working with private attorneys and other legal professionals, LSVI's services are provided pro-bono — without charge — for low-income clients.
The organization's disaster advocacy division also provides pro-bono legal help for low-income survivors of natural disasters, including emergency child custody, help with insurance claims, identification and documentation recovery and emergency benefits.
They will negotiate with landlords for necessary repairs and protect against illegal evictions and help with court orders regarding displacement, injury and job loss.
For more information about the forum or other services, call Jennifer Logie at 340-718-2626 or Deacon Denis Griffith at 340-778-9-0484.