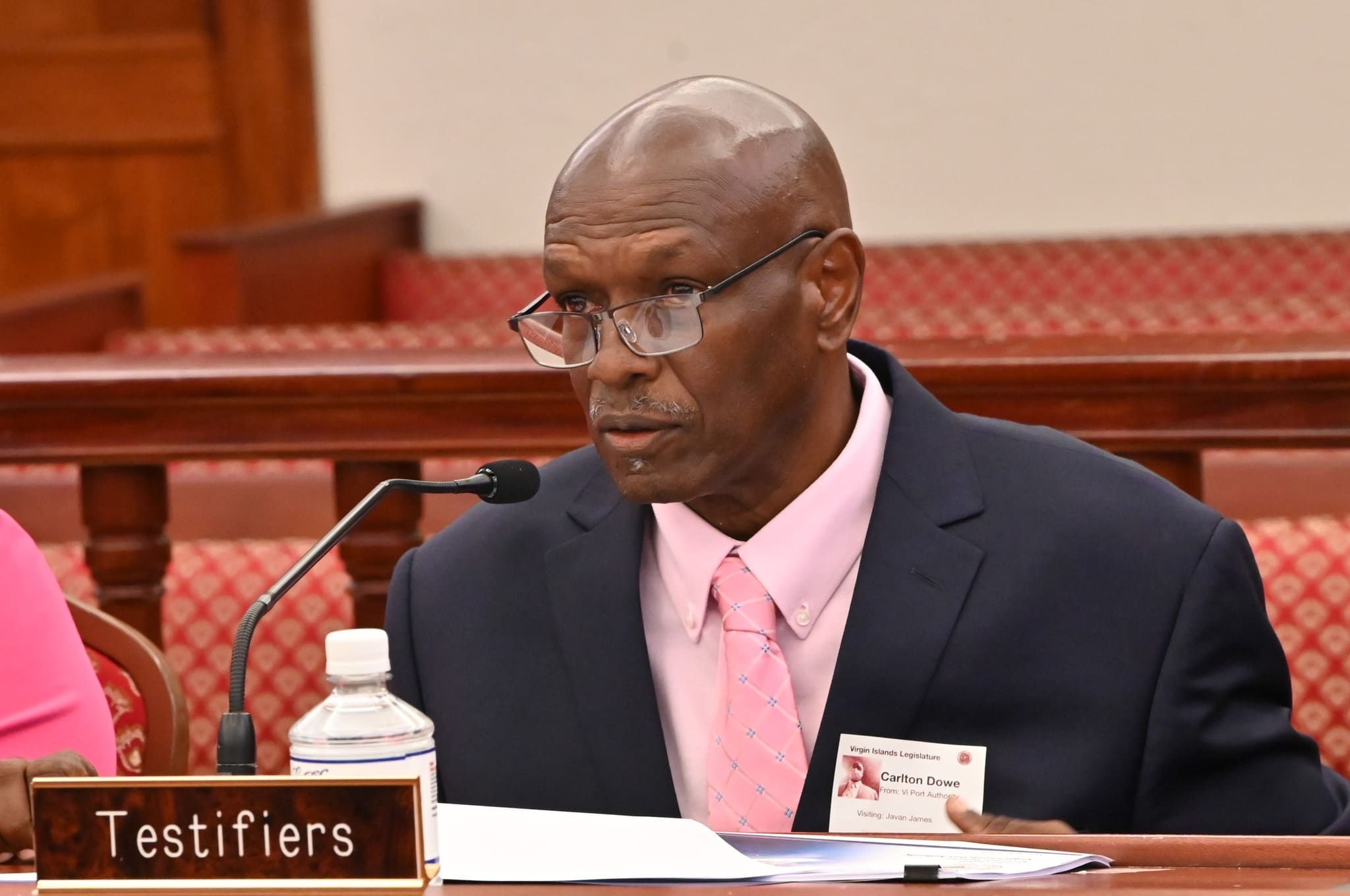 Carlton Dowe, executive director for the Virgin Islands Port Authority appeared before the senate body on Wednesday to discuss the P3 airport projects and addressed concerns shared by senators.
P3 projects represent a public-private partnership agreement between a public agency and a private entity to design, build, finance, operate and maintain infrastructure. Regarding the Port Authority, the P3 projects will modernize and upgrade the Henry E. Rohlsen Airport on St. Croix and the Cyril E. King Airport on St. Thomas.
Criticism was given by senators regarding the P3 project surrounding the concern of the airport employees, some who are fearful that with privatization, their employment is not guaranteed.
"We all know it's a public-private partnership. However, when the private company takes over as far as running the daily operations of the airports, can you speak to what will happen to the employees as far as their job security," said committee chair Sen. Javan James.
"The Port Authority have no intention to terminate any employee at the Authority," replied Dowe. "If the Port Authority had any interest in downsizing, getting rid of employees, COVID was our perfect opportunity. So I want to dispel and erase that aspect," said Dowe.
Dowe went on to discuss that one benefit of the P3 project leaves taxpayers without the burden of covering costs.
"Developing a public project through a public-private partnership allows a project to be financed using private funds rather than public monies," he said.
On December 29, 2022, the Port Authority issued a request for qualifications seeking airport operators, developers, and infrastructure investors for the project. In May, a request for qualifications is expected. Additionally, once approved, bill no. 34-0034 sponsored by Sen. Javan James, appropriates $3.2 million Tourism Advertising Revolving Fund as a loan to cover legal, advertising, and consulting fees for the Port Authority's P3 project. The funds are required to be repaid by the Port Authority within 90 days after the effective date of the contract.
Other current projects for the Port Authority include:
St. Thomas
Cyril E. King Airport Parking and Transportation Center- $29.1 million

Red Hook Terminal Restroom Renovations- $210,000

Lindbergh Bay Beach Restrooms- $84,660
St. John
Loredon L. Boynes Sr. Dock Improvements- $1.5 million

Enighed Pond community Park Designs- $400,000

Cruz Bay Fish Market- $920,000
St. Croix
Wilfred "Bomba" Allick Port and Transshipment Center Cargo Terminal- $15.9 million

Gordon A. Finch Molasses Pier Paving- $679,250

Anne E. Abramson Marine Facility Repairs- $2.45 million
Furthermore, Dowe said that improvement to inter-island travel is being worked on.
"While I can not divulge too much information at this time, I will inform this body that I am meeting with someone in the industry who has expressed an interest in providing air service connecting St. Croix and St. Thomas."
He further added that an agreement with Seaborne Airlines includes a clause that grants the airline exclusive use of the seaplane ramps in Charlotte Amalie and Christiansted, but the Authority is having discussions to have the clause removed.
Sen. Alma Francis-Heyliger also asked the Port Authority representatives about the status of units in the Bournefield community, particularly for those residents who need repairs at their units.
"What is happening with this situation with Bournefield, these residents, and the potential that we've heard about wanting to expand the airport into that direction," asked Sen. Alma Francis-Heyliger.
Dowe responded that they are continuing to expand and that two more units were removed at Bournefield two days ago.
"We're not evicting nobody, at least at this point, but the board has authorized, when a unit becomes vacant for whatever reason, we take it down," said Dowe.
Heyliger-Francis replied that it seems as though it is a "forced eviction" for residents who remain with unmaintained units.
"You have people living down in Bournefield who should not be there based on strictly the economic ability," said Dowe. "It depends on the level of maintenance. We've made it clear to everyone there that they should relocate. The Port Authority is not going to spend two or three hundred thousand dollars. Those places are in really bad and poor condition… If there is something minor to be done, sure we'll do that but we're not going to spend no hundreds of thousands of dollars to make somebody comfortable in that setting. People need to move on."
Sens. Javan James Sr., Marvin Blyden, Angel Bolques, Alma Francis-Heyliger, Franklin Johnson, Marise James, and Novelle Francis Jr. were present.