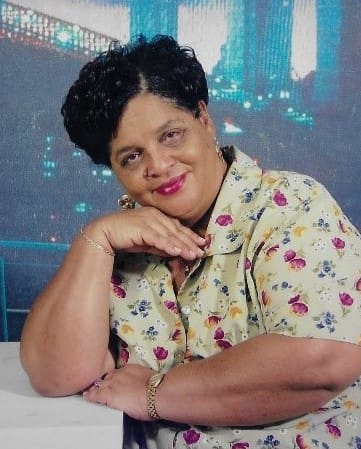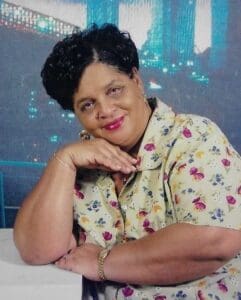 Patricia A. Blackman died on Jan. 15 at the age of 73.
She is survived by her sons: Austin Harrigan Sr., Elroy Harrigan and Troy Harrigan; grandsons: Jahmoy, Zakkai, Troy  Jr. and Jayce; granddaughters: Alequia, Jah'shia and Alecia; great-grandchildren: Aalayah Jackson, Aalieyah Harrigan, Amir Harrigan and Khyree Akins; sisters: Charlene Brathwaite, Sylvette Blackman-Gerald, Edith Blackman, Audith Blackman, Arlene Blackman and Coral Blackmon; and brothers: Carl Blackman, Walter Blackman, Keith Blackman and Victor Blackman (deceased).
More survivors are her sisters-in-law: Ruby Blackman, Cherly Blackman and Noreen Terryhassel; brothers-in-law: Jerome Gerald and Franklin Brathwaite; aunt, Rita Dawson; uncle, Louis Lima; nieces: Keisha Vialet, Nzingha Blackman, Te'Shanee Daly, Chanika Brathwaite, Kia Blackman, Lyna Fredericks and Lynae Fredericks; and nephews: Walter Blackman Jr., Keiane Vialet, Franklin Brathwaite Jr., Akil Brathwaite, Keelan Gerald, Kareem Durant, Kyle Smith and Keith Khaleef Blackman.
She is also survived by caretaker, Myona Dubique; close cousins: Donald Blyden, Bernice Lanclos, Joseph (Dick) Blyden, Nata D. Wesselhoft and Marie Pinney; adopted daughters: Faye Martinez, Sherry Gumbs-Richards, Janice and children; adopted sisters: Carol Thomas and Justina (Reds) Rawlins and family; adopted nieces: Tamika and Ebony Hodge, Vida Edwards and family; and friends: Kurt (Terry) Monsanto, Lucien (Jambie) Samuel, Clarence Walters, Junior Huggins and Lyn Fredericks.
Other survivors include friends: Vivian Prince, Kwensie Younge, Mary Daley, Stephony Francis, Ann Rossie, Clarence Ottley Sr., Diana Todman, Earl DeWindt, Ulrie Vialet, Debbie and Winston Joseph, Sandy and David Foy, Delroy "Chocolate" Byron, Ray Williams, Edelta Byron, Kerry Krew Kuts, Leah Stewart, Grace Henry, Liza Nanton-Pena and grandchildren, Enid Lola Schjang, Talute Green and family, Kent, Margie and Dianne O'Reilly, Rosa Corcino, Janet Crook, Janice Fl, Barbara Cobb, Judith Martin, Paul Roberts, Alicia Joseph, Keisha Vanterpool, Velda Messiah, and the Blyden and Brady families; as well as many other relatives and friends too numerous to mention.
The viewing will be held at 9:30 a.m. with the service to follow immediately at 10:30 a.m., Saturday, Feb. 11, at Wesley Methodist Church. Interment will be at Western Cemetery No. 1.
Funeral arrangements are made by Turnbull's Funeral Home and Crematory Services.