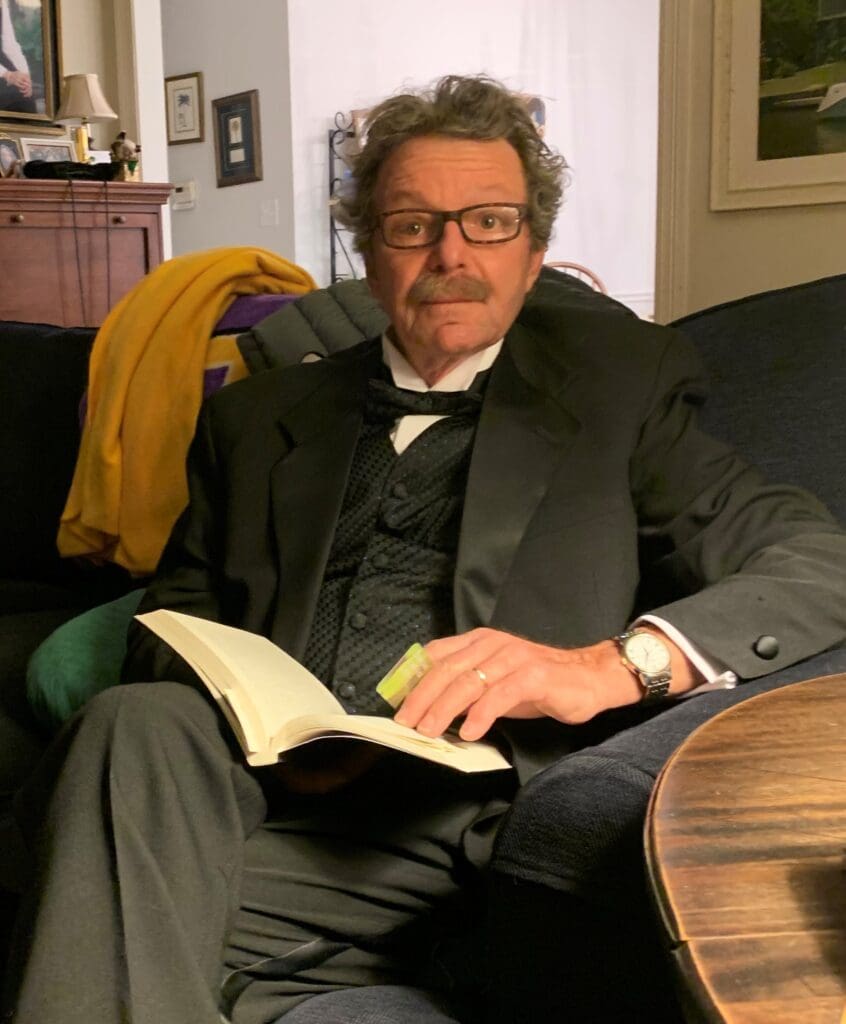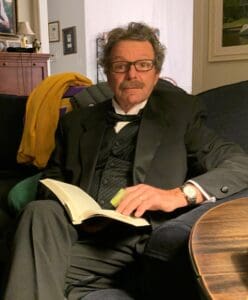 James J. Salafia Jr. of St. Augustine, Fla., and Warren, Maine, passed away on Jan. 5 after a brief illness, his loving wife, Anne, at his side. He was a great husband, brother and uncle, and a valued friend to many from Maine to St. Croix.
Jim led a life of hard work, adventure and lots of fun, usually in close proximity to the sea. He was a carpenter, boatbuilder, musician, editor, restaurateur, jazz aficionado and blue water sailor. He could trim a sail, spin a yarn, caulk a seam, raise a glass and lift your spirits. He was a thrifty Yank who was generous with the things that really matter.
Jim was born on Sept. 18, 1950, in Providence, Rhode Island, to parents James and Rita Salafia. After graduating from Holy Cross College in 1972, he led a knockabout life in Maine for several years with a pal and two guitars and worked for a time back in the family business – Clarke Flower Shop.  Maine suited Jim, and he would return all his life, eventually owning homes on the mid-coast so he could enjoy the beauty and friends he had made there.
In 1978, by then a captain, he shipped out as mate on the 144-foot schooner Regina Maris, bound for the West Indies.
Later, Jim and his then-wife Sharmain renovated a derelict historic building in Frederiksted, St. Croix – with help from Jim's brothers – and opened a restaurant and jazz club. Renowned for hosting top jazz talent, the Blue Moon provided splendid entertainment for locals and visitors alike.
Jim crewed on endless blue water boat deliveries to the States and back, from as far down island as St. Lucia to as far north as down east Maine. He loved working the international regattas at the St. Croix Yacht Club, and he indulged his love of music with trips to the New Orleans Jazz and Heritage Festival.
Taking French class in 1998, Jim met the love of his life, Anne Baldridge, a freelance writer and owner of the retail shoe store "Kicks" in Christiansted. They married in 2001 in St. Francisville, Louisiana, near Anne's childhood home of Baton Rouge. Their life together was filled with warm winters on St. Croix and cool summers in Warren, Maine. They began their days early, reading their respective books over cups of black coffee.
No matter their whereabouts, Jim and Anne hosted a steady stream of friends and family, amid laughter and fine feasts, when they weren't off on their own adventures. They traveled to Europe whenever possible and dreamed of a home in France.
They relocated their "southern operation" to St. Augustine in 2019 where an array of Crucian transplants welcomed them, and the fun continued. Jim used his builder's skill to transform each house into a beautiful home, and his hand-crafted furniture added elegance and warmth. There was inevitably a wooden boat being revived and refitted somewhere on the property.  Life was just grand.
Jim is survived by his wife, Anne; his brothers: Michael and Robert; nephews and nieces: Michael Salafia Jr., James Vincent Salafia, Taylor Baldridge, Skylar Baldridge, Mallory Baldridge, Colin Baldridge, Samatha Baldridge, Noah Baldridge, Kristina Baldridge, Sebastian Lawson, Maya Salafia and Amelia Baldridge; and in-laws: Karen Salvatore, Pamela Salafia, Wilson and Betty Baldridge, and Robert and Nancy Baldridge. He will be missed by more friends than you can count on St. Croix and in Maine and Florida.
Cheers, mate! Goodbye, dear friend; thanks for sharing your life with us. We will think of you always, and we will get you to the salt water.
A memorial service will be held at 11 a.m. on Saturday, Feb. 4, at St. John's Family Funeral Home, Augustine, Fla. Celebrations of Jim's life will follow in Maine and on St. Croix in the future. The service will be live-streamed.