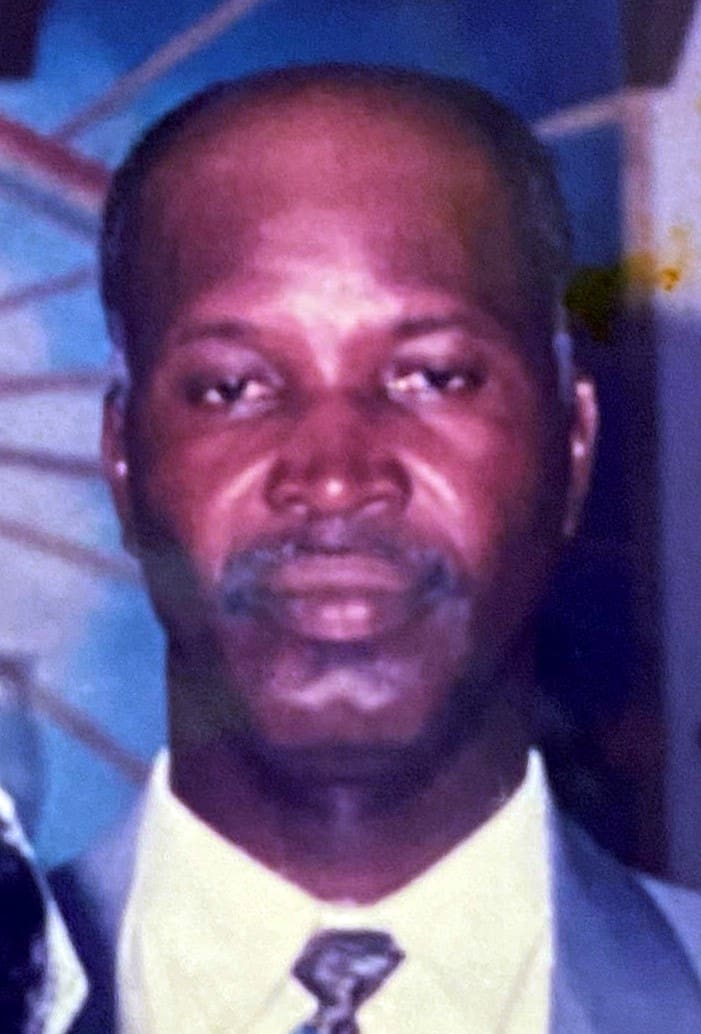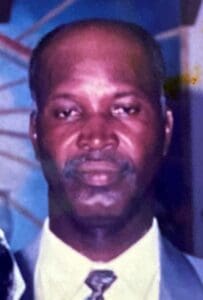 Elroy Ilford Kirby, also known as "Worm," was born in Antigua on Jan. 26, 1947, to Audrey Mannix and Hilman Kirby. On Jan. 7, 2023, he peacefully passed away in his home at the age of 75.
He was a mason by trade and worked in the field of construction. He was a simple man who loved his family, watching the nightly news, playing dominoes, reading the Avis newspaper, and cooking. It is no secret that the kitchen was his favorite place to be.
He is survived by his wife, Floretta Kirby; daughters: Vonda Kirby Pardo, Paula Osborne, Molly Kirby and Sheralee Henry-Brown; sons: Shawn and Wentworth Kirby; daughters-in-law: Khrishna Kirby and Lara Kirby Pardo; son-in-law, Oral Osborne; and grandchildren: Shawnoiya, Xhane, Auria, Lanaya and Kymar Kirby, Rya Kirby Pardo, Mackeel, Fatima and Nylah Osborne, Floretta Hector, Terrell Benjamin, TraLee Henry and Junior McKay, and Keshawn, Khaleed, Kacey and Kylie Kirby.
He is also survived by great-grandchildren: Camille and Avery Benjamin, Zenai McKay, Kymani, Inaya and Tiziana N'Goran; sisters: Sarah, Lornette and Shirlene Kirby, Vanda Gerard and Fay Etheridge; brothers: Welmoth (deceased), Alford (Randall), Lestroy (Balwin) and Louis (Carlisle) Kirby, and Wilson and John Mannix; sisters-in-law: Blondell Baltimore, Veronica King, Ruthlyn Mason and Charmaine, Althea, Lavern and Ernestine Henry; and brothers-in-law: Lesroy Marsh, Alston, Terrence, Garfield and David Henry.
Other survivors include cousins: Foster Lynch, Verna Lake, Hilare Hosier, Veronica Richards, Bertram John, Jeanmarie Murrain, Monica Jacobs, Ives, Marion and Danny Kirby, Velma Brown, Lisa, Cicely, Vlerie, Errol, Josalie, Ordaine, Gail, Erica and Vanroy Kirby; and special friends: Winston Nurse, Meredith and Ismael Aurelien.
The first viewing will be held from 1-2 p.m., Sunday, Jan. 29, at Divine Funeral Services and Crematory, 129 Peter's Rest.
The second viewing will take place at 9 a.m. followed by a funeral service at 10 a.m., Monday, Jan. 30, at St. Peter's Episcopal Church, 38-44 Castle Coakley. Interment will be at Kingshill Cemetery.