The "Holding Space" art exhibition at Studio Walsh in Peter's Rest, Christiansted, opens Friday from 5 to 9 p.m. The show will run through Feb. 18, Monday through Saturday, 10 a.m. to 3 p.m.
Photographer Tralice Bracy and sculptor Mike Walsh take full rein in the gallery, showing the symbiotic quality of their work that is both eye-catching and thought-provoking. Patrons will view the simplicity and the beauty of light, color, and form that each artist brings to the exhibition.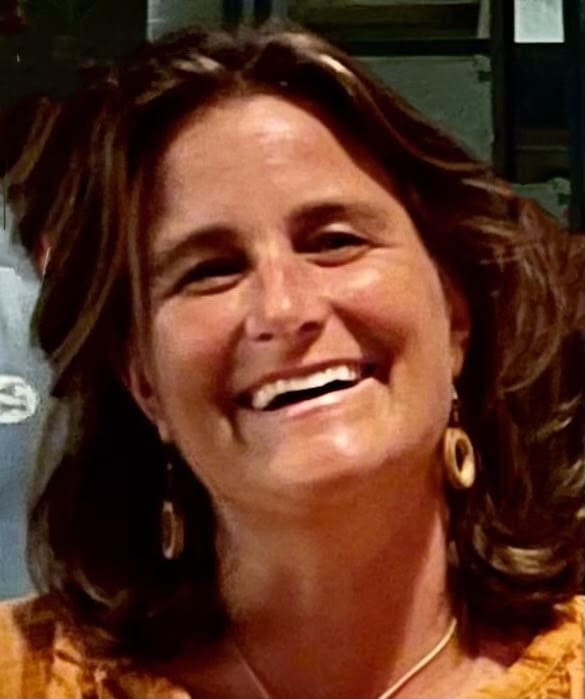 Bracy's six years of photographs document light and form in a specific pool. It is a series on pool toys, yet it goes beyond seeing pool toys. She researches and discusses a lifetime of looking and learning about perception, composition, and light. The depth and artistic value that Bracy's art shares with the viewer and that juxtaposes with her artistic counterpart [Walsh] gives light — no pun intended —  to the magic of this show.
Walsh's journey represents a period of 30 years of works in "a variety of materials and explorations in form."
"There is more to the story, more that could be said, more explorations. The discovery of the quiet presences of these visions made real is best a personal journey for the viewer as it was and is for me, not tainted with too much exploration beforehand," he said.
Walsh works in metal with sculptures that are huge and weighty. Bracy's photographs are abstractions of light and matter-less form reproduced on aluminum. They both invite analogy in the "spaces between" that they create.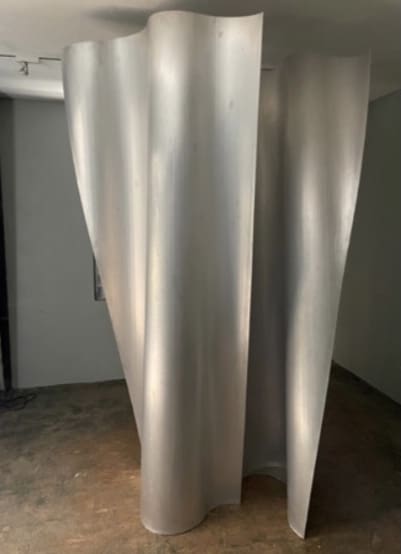 "Holding Space" is an experiential experience for the Studio Walsh patron. Bracy and Walsh invite the viewer to discern basic shapes or "motifs of design" in their works. These can be circles, spirals, squares, triangles, zigzags, or parallel. The artists invite the viewers to observe where they find the "motif of design" and how those shapes articulate a feeling for the viewer when standing before the work of art.
Art historian Susan Langer believes the purpose of art is to articulate visual form, and to present that form — so immediately expressive of human feeling — that it seems to be charged with feeling.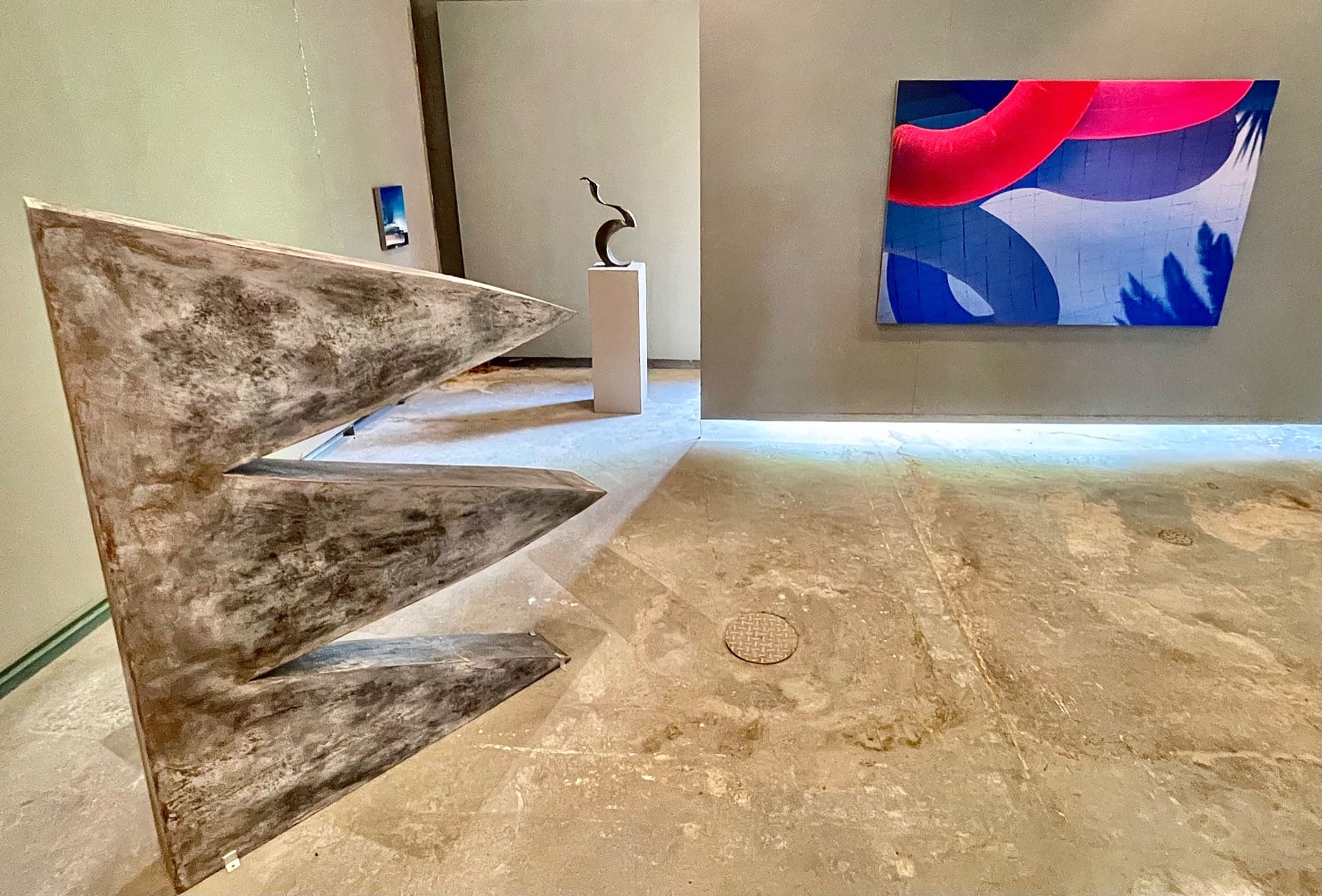 Studio Walsh invites the community to be a part of this artistic exploration as patrons peruse, focus, step back, go back and completely indulge in the perceptions of space, form, light, and color in the photographs of Bracy and the metal sculptures of Walsh. It is truly a journey into the depths of the human experience of art at its best.
Bracy has often admired the artist James Turrell, who is quoted as saying, "I want to create an atmosphere that can be consciously plumbed with seeing … like the wordless thought that comes from looking in a fire."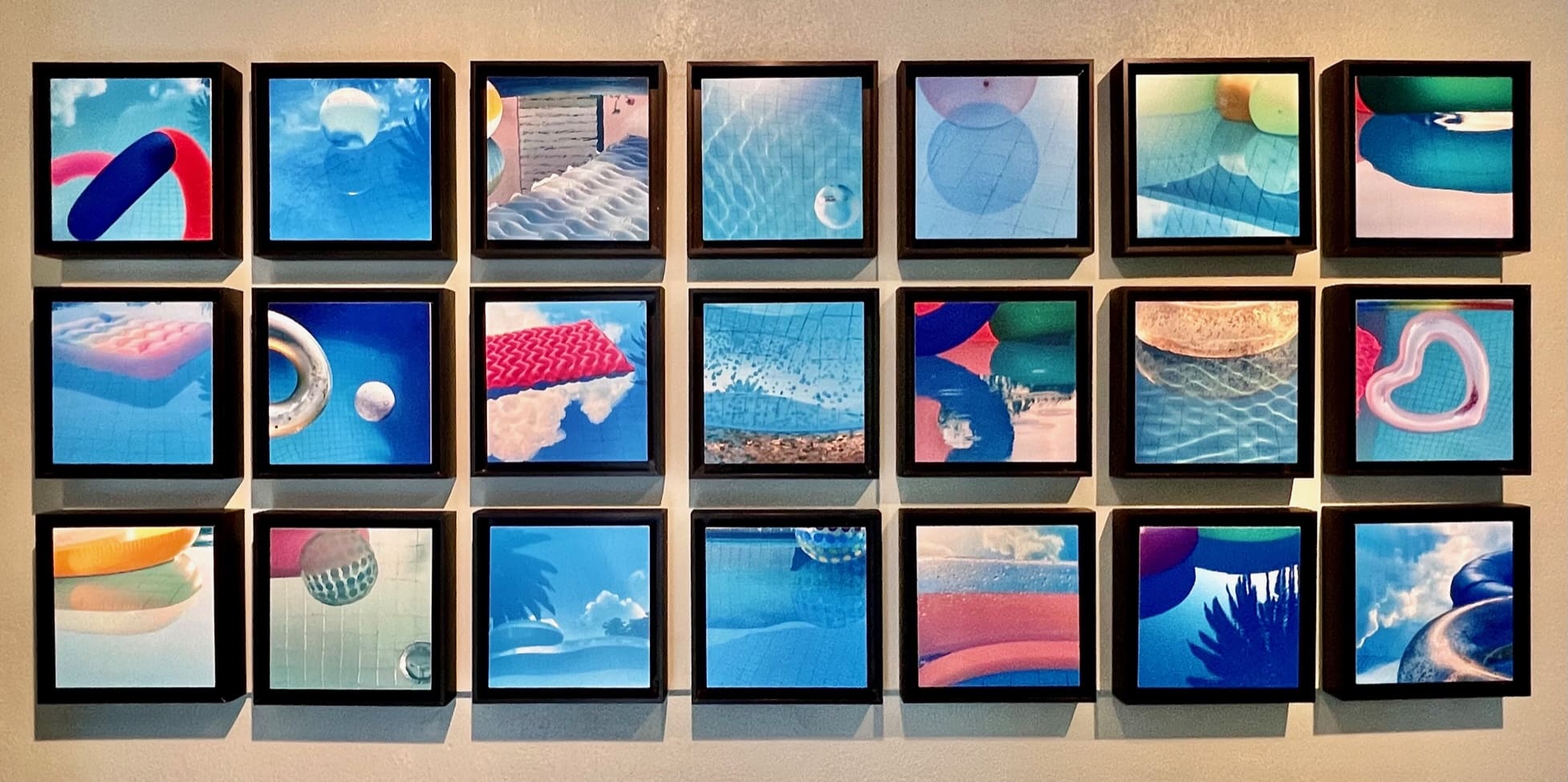 "The installation by Walsh, 'Temple of Form,' is a testament to the forms we have on exhibit, as well as an atmosphere that can be 'consciously plumbed with seeing.' An infinity of form can be found in the surface of the mirror in the temple. We invite you to find the space, form, light, and color, and let yourself be," according to the gallery.
The "Holding Space" opening reception at Studio Walsh in Estate Peter's Rest, Christiansted, is Friday from 5 to 9 p.m. The exhibition runs through Feb. 18, Monday to Saturday, 10 a.m. to 3 p.m., or by appointment. 
For more information:
www.stxwalsh.com
340-332-2504