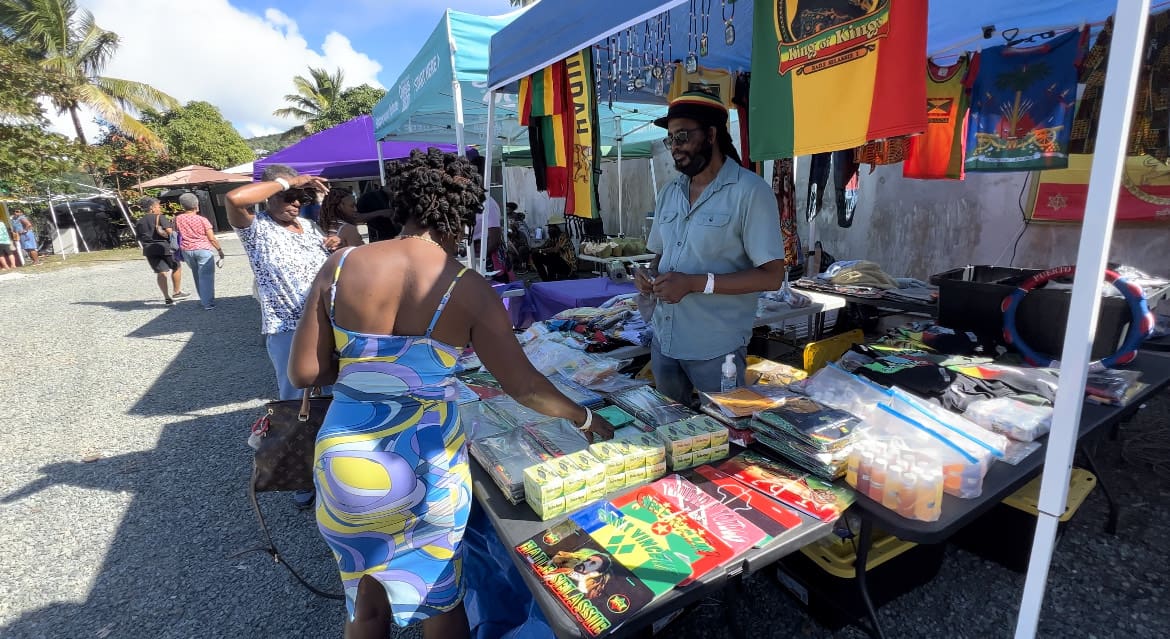 Ital food, fresh produce, and music filled the air at the 24th Bordeaux Farmers Rastafari Agriculture and Culture Vegan Food Fair, taking place on Saturday and Sunday on St. Thomas.
More than 100 people attended each day, browsing through dozens of colorful booths and items for sale from vendors. There was extra excitement as the event hasn't been held in three years since COVID-19. For many vendors, it felt like a reunion.
"I'm in seventh heaven. I've seen almost 100 friends I haven't seen in all this time. I love being here at Bordeaux's festival. My friends who are the vendors and all the people I haven't seen. I've seen generations of people I haven't seen, and I love it," said Nayda Young, who was selling her product Coki Oil, named after Coki Beach on St. Thomas.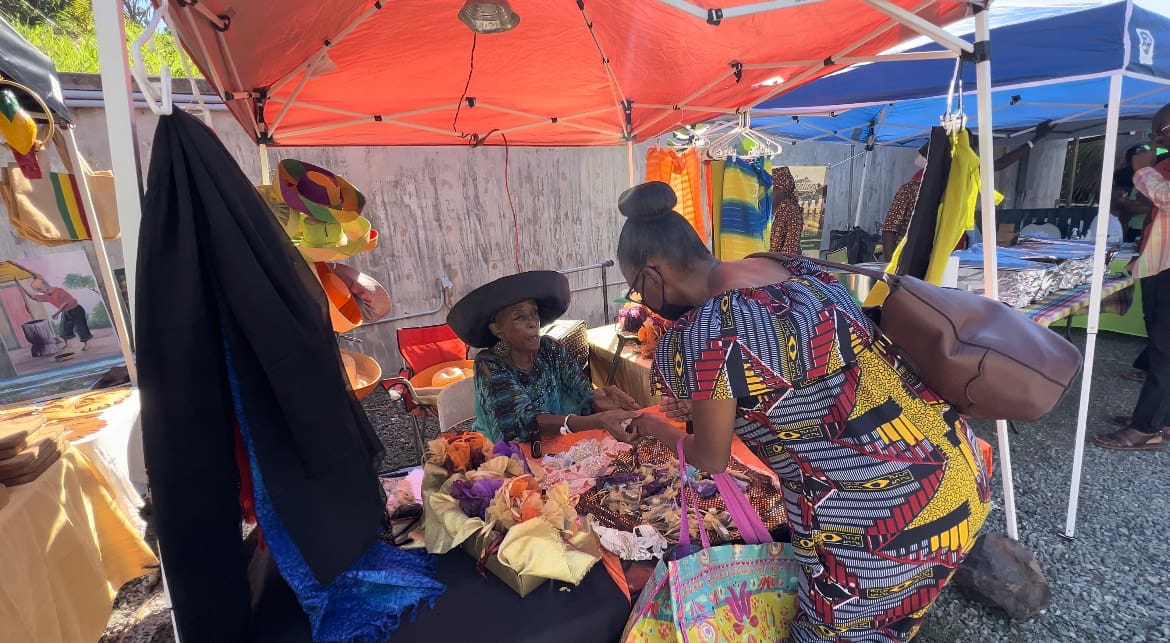 After three years, the Bordeaux Farmers Rastafari Agriculture and Culture Vegan Food Fair is back. The event is hosted by "We Grow Food, Inc.," with the theme this year, "Agriculture is Food Security." Attendees were able to purchase from a large variety of locally grown fruits, vegetables, and vegan food, as well as enjoy agriculture demonstrations, activities, arts and crafts, music and local entertainment.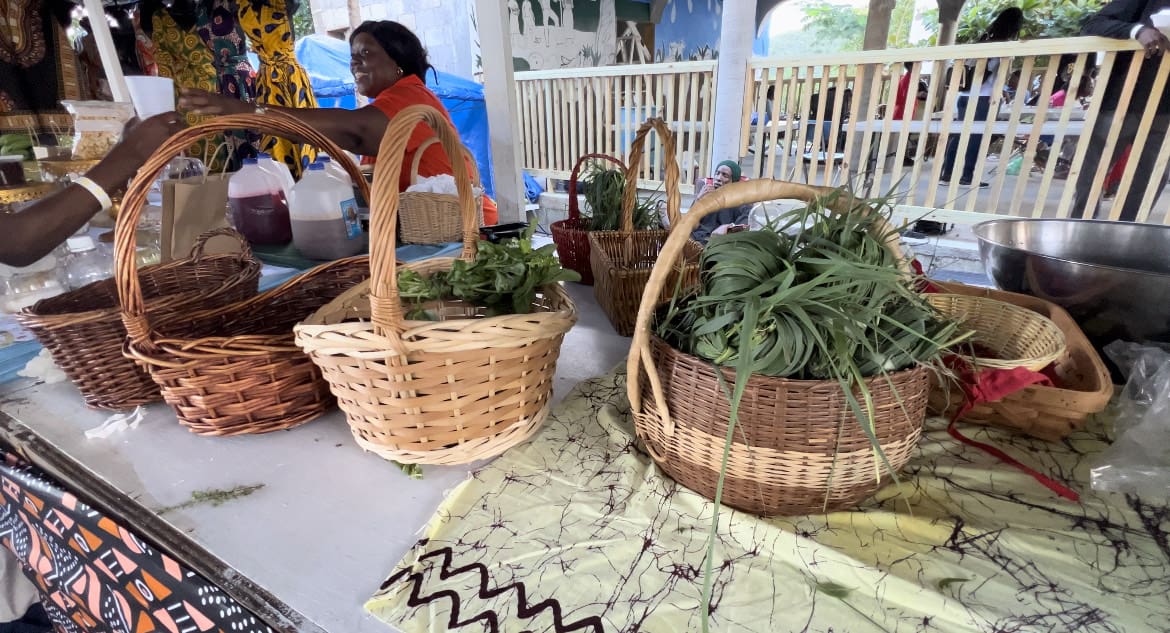 "It's great especially to see folks back. I was really impressed with the enthusiasm of the people. We are back and we're trying our best to bring agriculture back. I mean really bring it back. Not just talking about agriculture as a buzzword, but to really make a difference," said Elridge Thomas, the president of We Grow Food, Inc.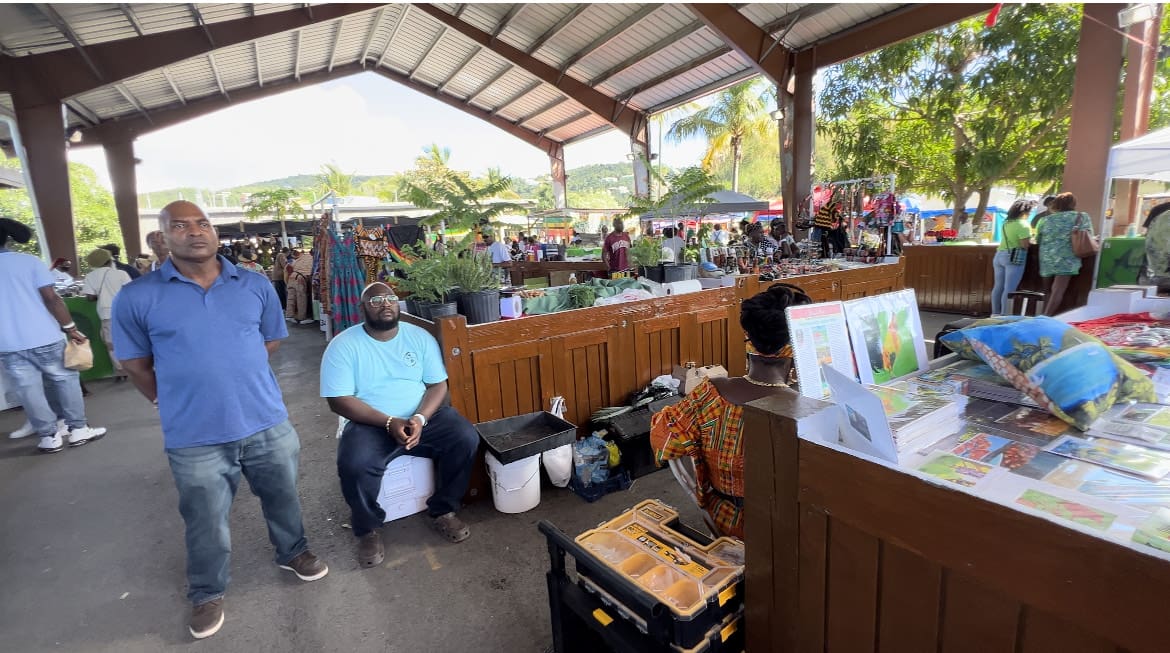 This year's "Farmer of the Year" award was given to Llewellyn "Brother" Charles of Mother Nature Farms. Recognition was also shared with individuals who have made a big impact on the V.I.'s agriculture community. The event, for more than two decades, has also featured educational outreach presentations on health and nutrition for the community.
"We are overwhelmed by the support we have in our community, we have people coming from all over again. And next year is going to be even better as we go into our 25th silver anniversary," said Benita Martin, a co-organizer and a part of the future development committee for We Grow Food, Inc.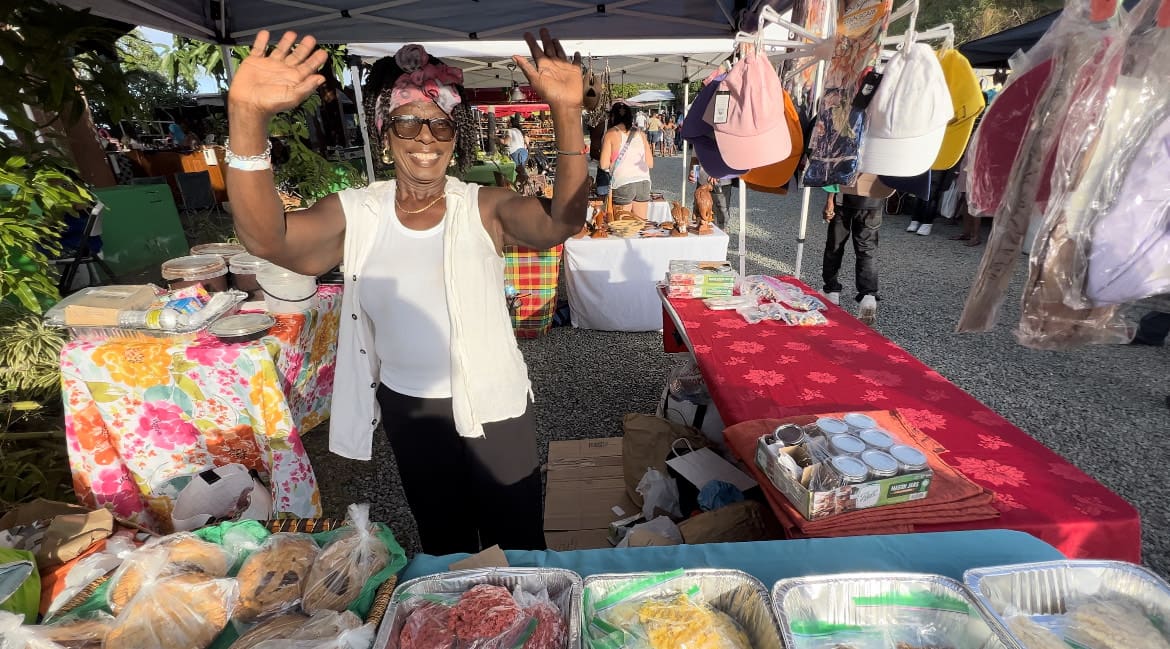 "Sharing our culture as Rastafarian, people are always interested and intrigued by a different culture, and I think that makes people come back. The music of course, local music, good reggae music, good vegan food and fresh produce. Our farmers are organic growing farmers. We practice sustainable farming techniques. So I think all of that and eating local, those are all the key factors," said Martin.