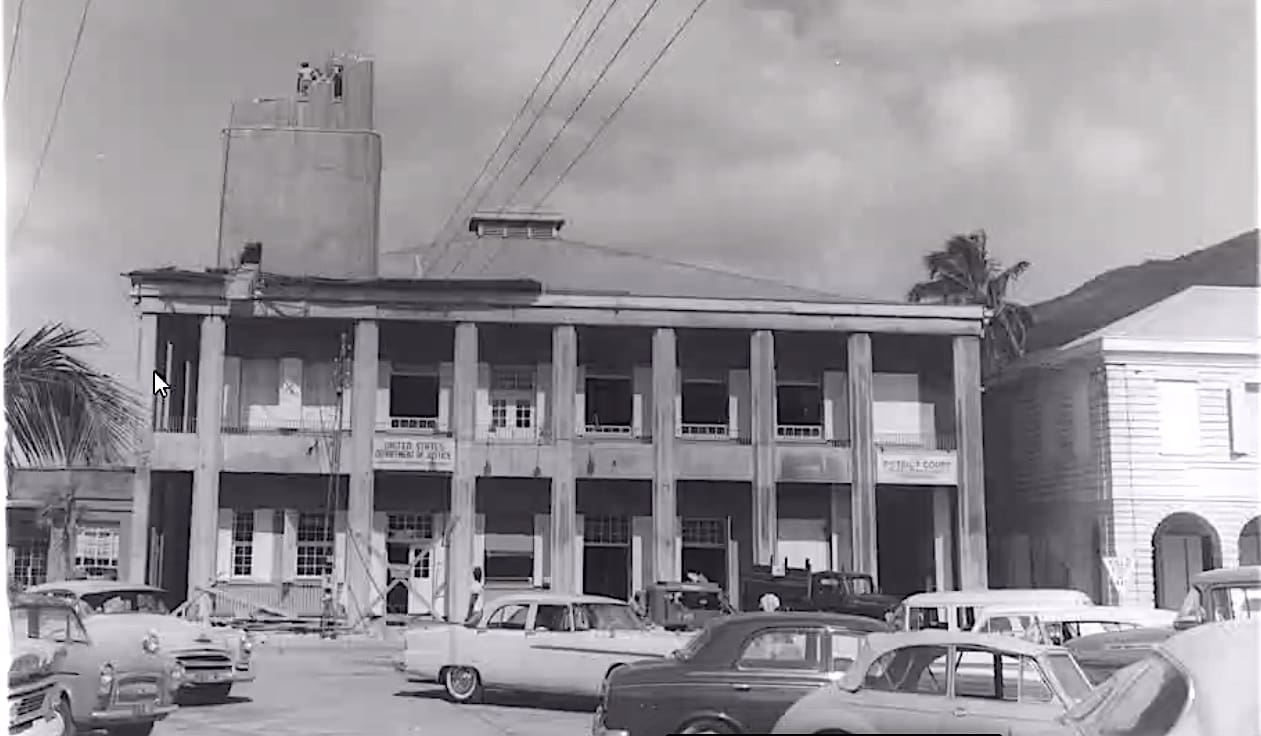 A group seeking to demolish and rebuild the historic Hamburg-Amerika Building in the heart of Charlotte Amalie got conditional approval from gatekeepers Tuesday, provided they can meet criteria meant to ensure the project is seen through to the end.
The St. Thomas-St. John Historic Preservation Committee signed off on a provisional agreement that would allow Alpine Securities to demolish the 109-year-old building adjacent to Emancipation Garden and Vendor's Plaza and replace it with an equally-grand structure of their liking.
Once Alpine Securities has a signed lease for the government-owned space and other needed approvals, the committee would sign off on a full, formal approval of demolition. Alpine Securities would also need to present a bond stating the demolition and rebuild would not be abandoned before completion.
Jason Charles, representing Alpine Securities, said the company was committed to pouring up to $10 million into the project as an act of charity.
"What we're trying to do here is solidify our commitment with the largest charitable donation that we've ever done," Charles said. "We want to be able to restore this, to bring it back to what it's supposed to be."
Committee members were reluctant to scrap the Hamburg-Amerika Building, built in 1914 as a hub for the German shipping line, hoping it could be saved and revitalized. But Alpine Securities presented an engineer's report showing the building is structurally unsound.
David Knight Sr., a member of the committee, said he'd long thought the two-story structure had been built using high-quality concrete imported from Europe. The report from engineer Damian Cartwright, however, found significant corrosion in the building's steel reinforcement caused by elevated acidity in the concrete. Cartwright concluded beach sand had been used in making the concrete. If not demolished soon, the building could collapse and damage nearby structures, he said.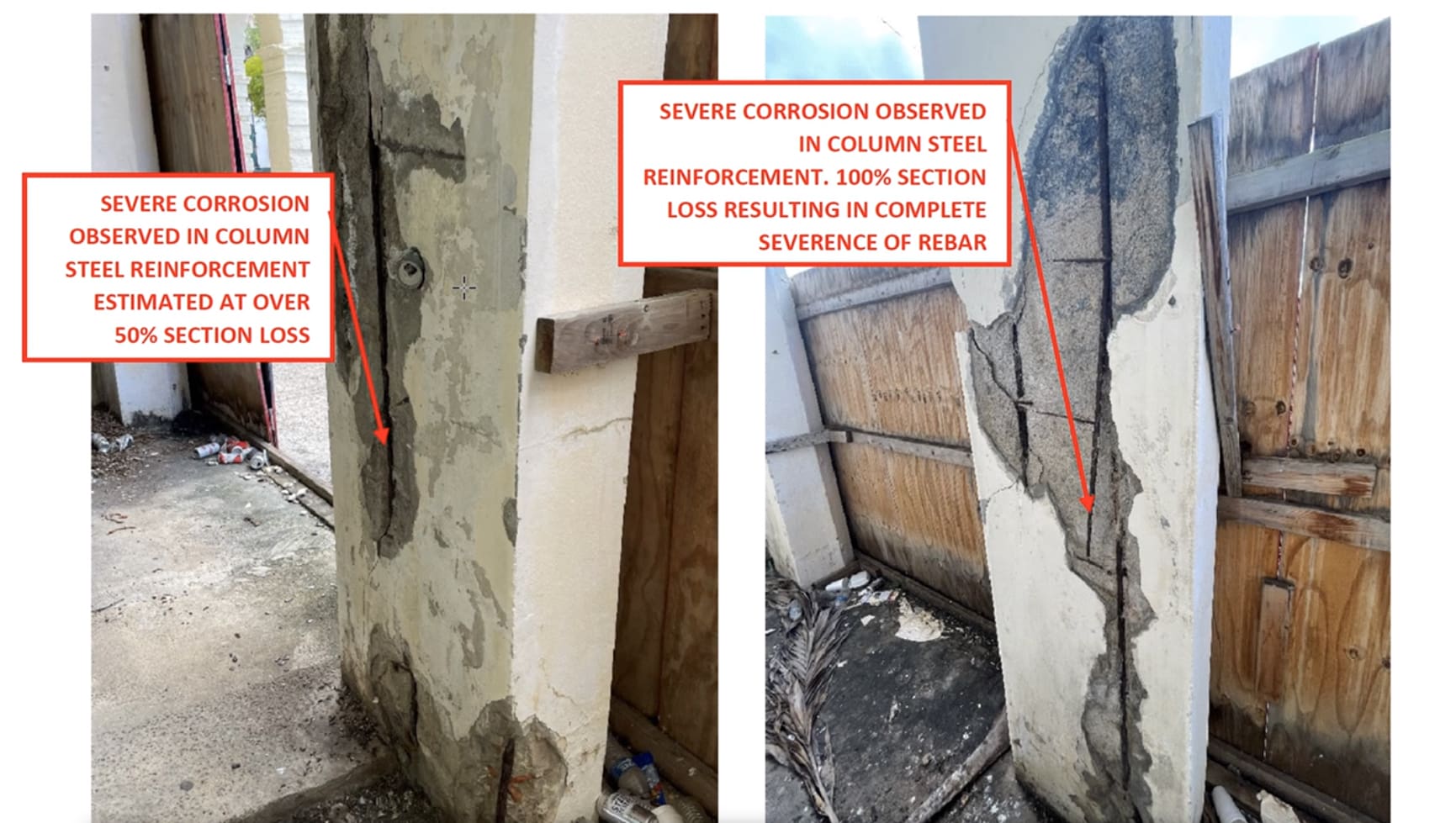 Attempts to fix the building would be throwing good money after bad, Cartwright said.
For nearly two hours, the committee and representatives of Alpine Securities postured over plans and timelines for addressing the decrepit yet culturally significant building. Several times Charles said it was now or never for his firm's investment while committee members poured over potential hitches in the plan. At the same time, they all agreed everyone wanted to see the best possible outcome for the structure.
Knight addressed Charles' concerns about the timeline: "I don't want to hear any threats from you. We've been at this 10 years. We've been at this longer than you have."
After hearing the engineer's report, he acknowledged the time for rehabilitation may have passed.
"It could be that this building has met its lifespan. To me, this opens up a whole new set of questions and complications," he said. "If we do decide on demolition, how the heck are you going to demolish that building where it is now?"
Knight noted the building was built by Germany just before World War I. Was the plan to just have a shipping office or something more substantial, he asked. Not long after, the United States pressured Denmark to sell the islands lest they fall into German hands, he said.
This led to a protracted discussion of demolition feasibility and whether an exact replica of the current building would be built, or if an equally iconic structure would be better.
Would a modern building that represents current culture, in keeping with the historic district, be better or an exact recreation of the early 20th-century building, perhaps with the original tower brought down in the 1950s?
Committee member Kurt Marsh Jr. summed up everyone's position. The building needs to be torn down. "I think it's safe to say we all know what needs to happen."