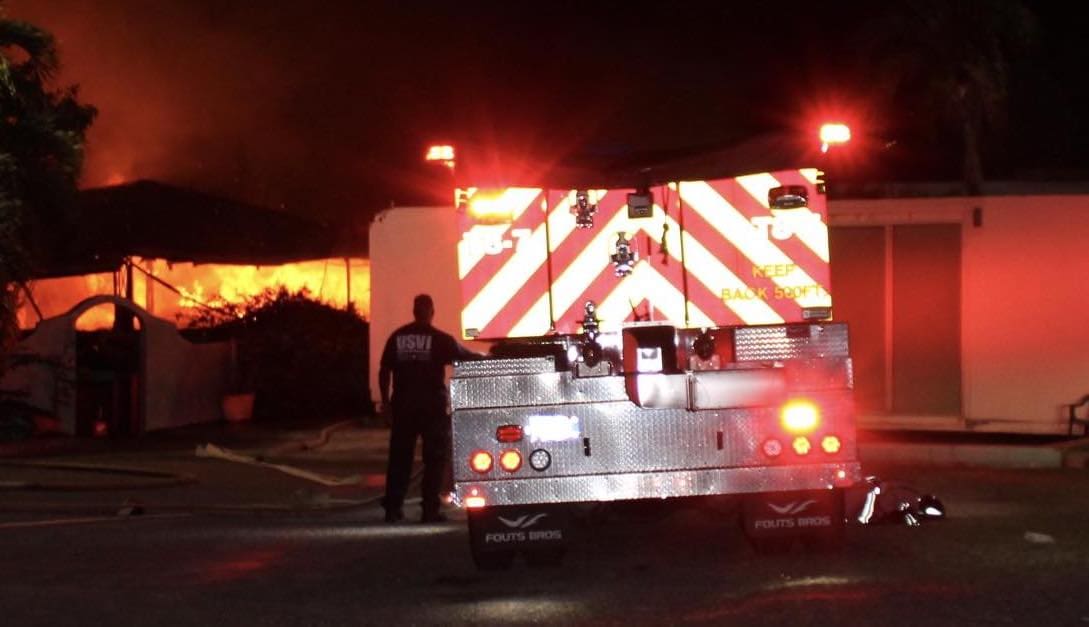 A man with an apparent history of mental illness is under arrest in connection with a fire Monday at the Community First building on St. Croix, the V.I. Police Department reported Thursday.
Luis A. Lopez Jr., 35, was arrested Monday night and charged with first-degree arson and destruction to other property after a fire was set at the Estate Whim building, formerly known as Villa Morales, while three people were inside, police said.
According to court records, Lopez was living at the facility after being released from police custody in December on assault and destruction of property charges. He is scheduled to be arraigned on Jan. 9 in that case. In approving his release, however, the court noted that it was the Health Department's continuing responsibility to ensure Lopez "remains properly medicated and receives appropriate services so that he remains stable and doesn't suffer any further decompensation."
The Community First property was acquired by the V.I. Housing Finance Authority in 2019 and is operated by Liberty Place Inc. in collaboration with Frederiksted Health Care, the Human Services and Health departments, and the HFA as a shelter for the homeless, including those suffering from addiction and physical and mental disabilities, according to the Liberty Place website.
Nobody was injured in Monday's fire, which the V.I. Fire Service quickly extinguished, and which impacted only the common living area, V.I. Housing Finance Authority Interim Executive Director Dayna Clendinen said in a statement.
"Because of their efforts, the impact was limited to the common area, leaving the majority of the units intact and the occupants uninjured," Clendinen said. "With substantially less damage than expected, VIHFA is working with its facility manager Community First to get residents moved back in before the end of the week."
Lopez is currently detained at the John Bell Adult Correctional Facility on St. Croix after he was unable to post bail of $75,000, the VIPD report stated.
A search of V.I. Superior Court records shows a history of charges against Lopez, including for assault in 2019 in a case that was ultimately dismissed in October 2021. At the time he was receiving treatment at a facility in South Carolina, the records show.
"The incident Monday further underscores the need for additional emergency housing across the territory that could fill in when residents are in need," Clendinen said in her statement. "Work will begin at VIHFA's Campo Rico housing property, along with the Anna's Hope community, during the first quarter of 2023, adding to the number of units available," she said.