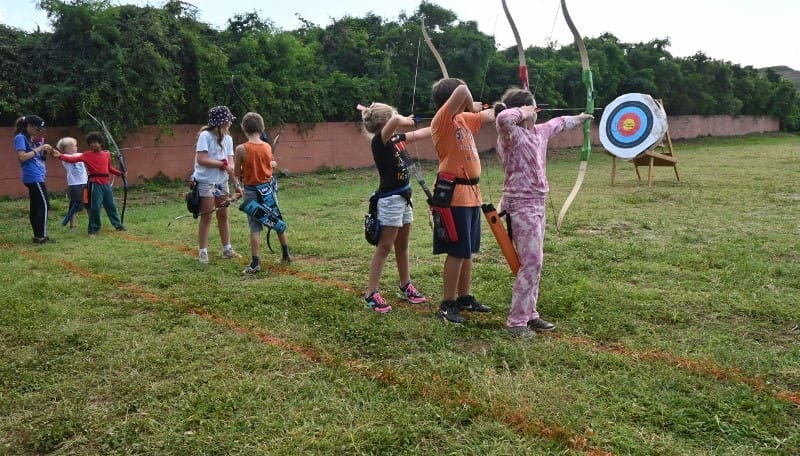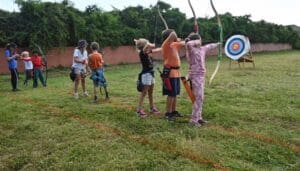 On Dec. 10, the St. Thomas USVI Homeschool Archery Club held its first sanctioned archery tournament. The talented youth shot at both 10 and 20 meters. All archers shot barebow. The archers shot and scored 36 arrows.
In the 20-meter barebow division, there were three competitors.  Tucker Edwards, age 9, led the way with an impressive score of 245.  Close behind Tucker was William Hayes, age 12, with a score of 215 and Tomas Cook, age 9, who scored 190.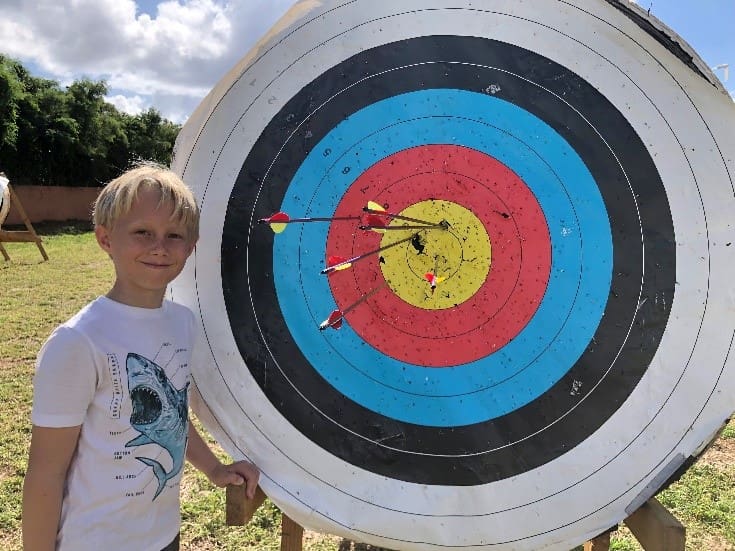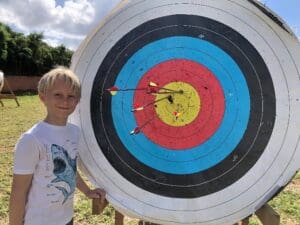 Not to be outdone, in the 10-meter division, there were six competitors. Tucker Edwards was again on the top with a score of 323.  Only 5 points behind was Leo Voss, age 10, who scored a 318.  Morgan Raffa, age 10, was right behind Leo with a score of 316.  Also shooting over 300 was William Hayes shooting 311. Seava Brin, age 9, and Irene Hayes, age 9, scored 294 and 282, respectively.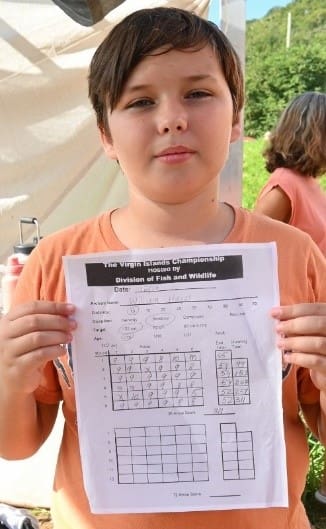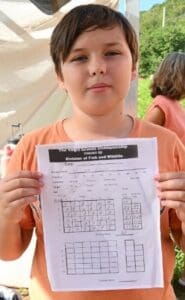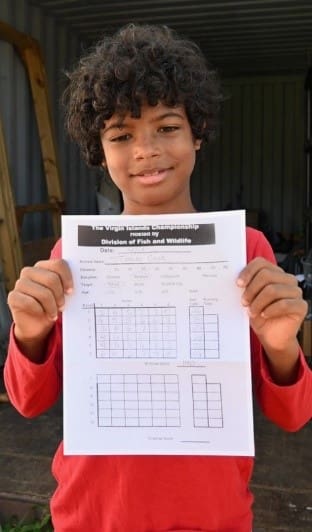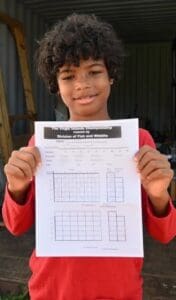 This was an impressive start for the club's first sanctioned tournament.  There are clearly more good things to come from this young group of archers.  The event was supported and supervised by Jessica Raffa, Eloi George, Noelia Santoro and Tetyana Hayes.
If anyone is interested in archery, find information at www.facebook.com/groups/sttarcheryclub/
and www.facebook.com/groups/stthomeschoolarchery/.