The National Weather Service is monitoring a strong storm system that is forecast to impact a large swath of the U.S. mainland around Christmas Eve.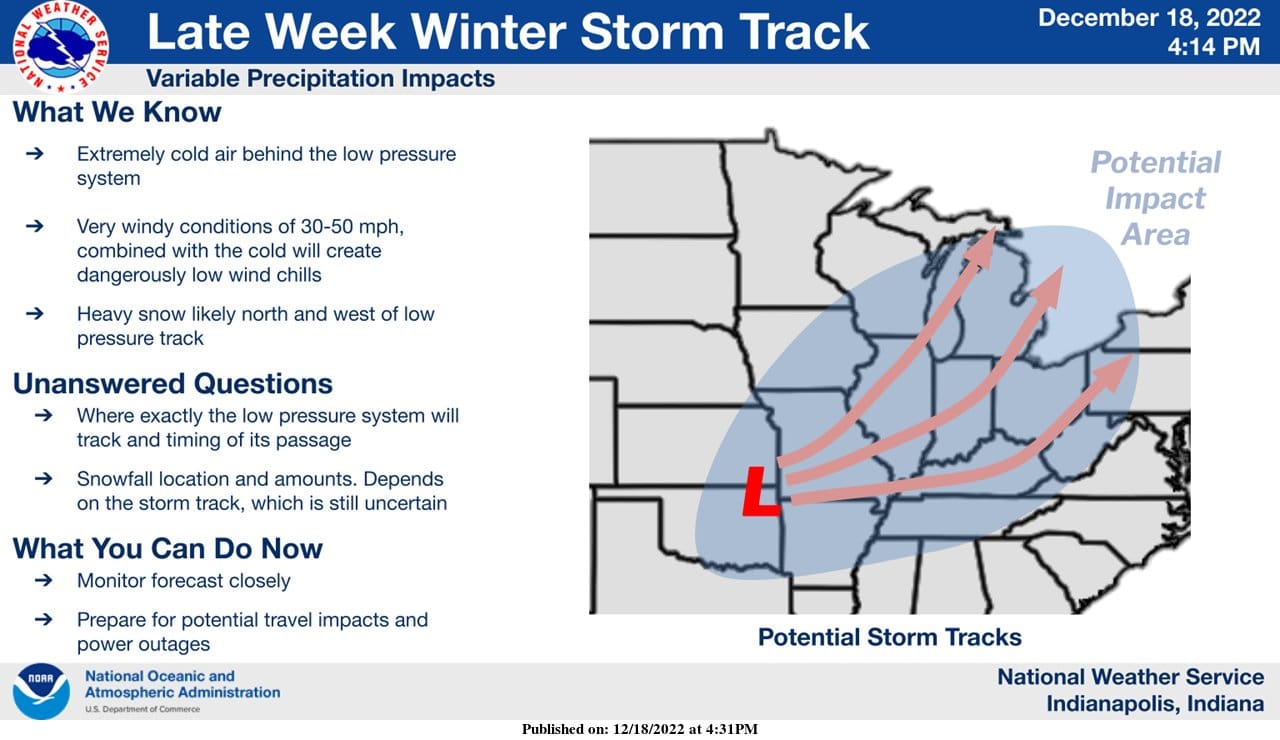 "A significant winter storm from the Midwest to the Northeast late in the week will likely cause travel disruptions," according to an update on Monday from the National Weather Service.  
Travelers to and from the U.S. mainland are advised to prepare for the possibility of flight delays due to the winter storm.   
"Two-thirds of the nation's flights are likely to be impacted by the major storm on Thursday and Friday," according to AccuWeather meteorologists. "Several major hubs, including Chicago, Detroit, and New York City, are all in the path of the storm and face significant disruptions. Ripple-effect delays from affected aircraft and crews will be felt across the nation," according to an article on "Accuweather.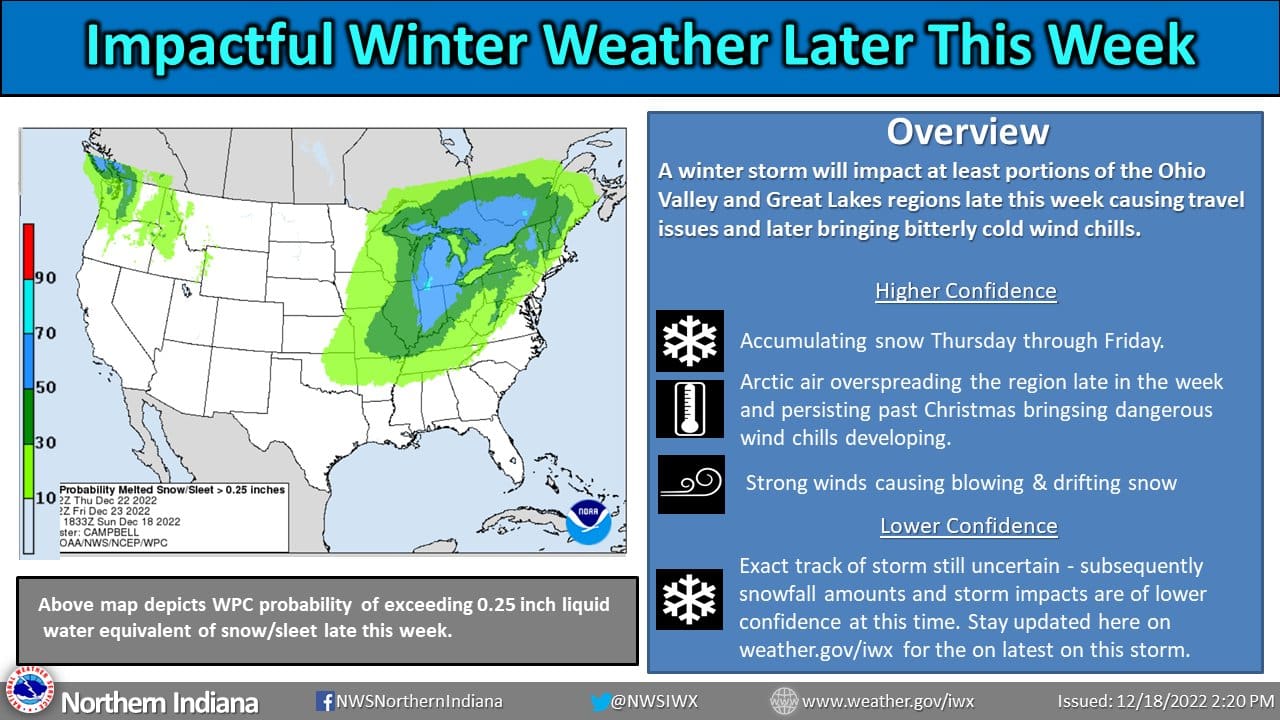 In the USVI, the weather will be generally sunny over the next week. However, marine weather conditions will remain hazardous due to northerly swells that will continue to impact the area. Swimmers and boaters are advised to exercise caution.  
As of Monday evening, a "High Rip Current Risk" remains in effect for portions of northern Puerto Rico and the USVI until at least 6 p.m. on Wednesday. 
A weekly weather update video is available at the Source website, and alerts from the National Weather Service will be posted to the Source Weather Page as they become available.