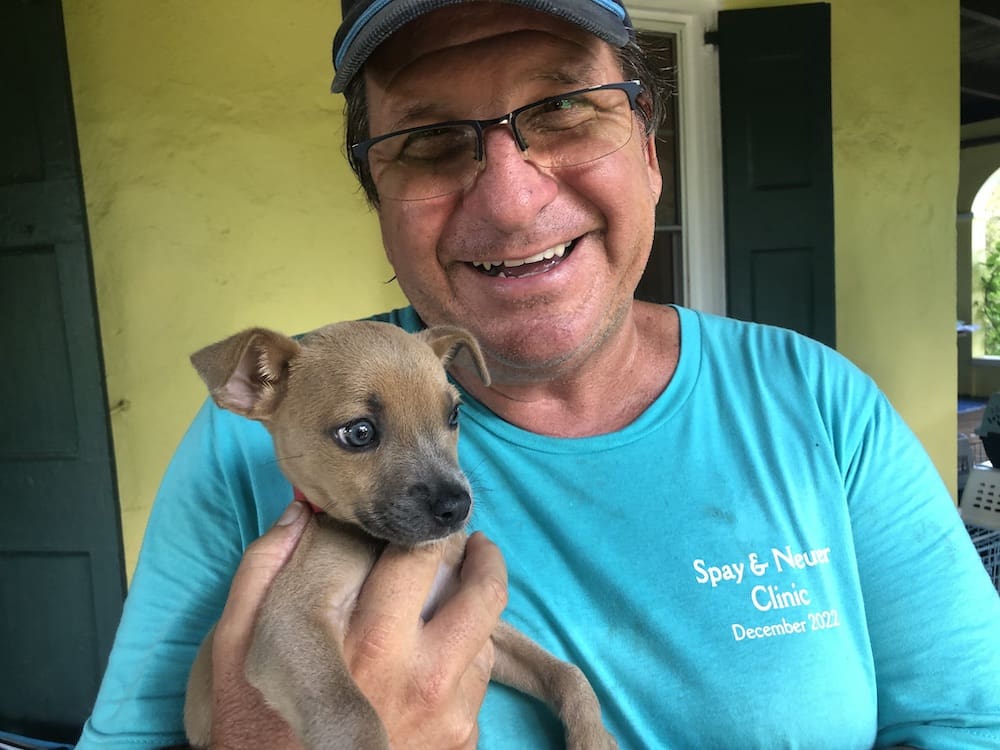 Eleven traveling veterinarians and vet techs were on St. Croix this week. Along with Dr. Ric Berlinski and staff from the St. Croix Animal Welfare Center, 165 dogs and cats were gently handed through an efficient assembly line to be spayed, neutered and vaccinated by Thursday night. They planned another 65 or so surgeries for Friday before returning home Saturday.
"It's for anyone that doesn't have access to veterinary care, or they are street dogs," Dr. Jennifer Betz, president and founder of Visiting Veterinarians International, said. Her task during the clinic was determining the correct amount of medication given to each animal.
As well as being a board-certified veterinarian, Betz is an instructor for the National Animal Cruelty Investigation School at the University of Missouri Law Enforcement Training Institute.
The members of Visiting Veterinarians International have traveled around the world taking care of animals in underserved communities. They have planned trips to Fiji, Canada, Cambodia and Belize in the future. The volunteers pay for their own airfare and the host agency provides food and shelter. While on St. Croix, they are being treated to a boat and snorkeling trip as well.
The pop-up hospital was set up on at the animal shelter's new property in Estate Castle Coakley. The animals were registered and given a number. When it was their turn, the canines and felines were sedated and then shaved and prepped for the procedure. Once they were in the operating room, an anesthesiologist administered oxygen and in about 15 minutes, the animals were neutered.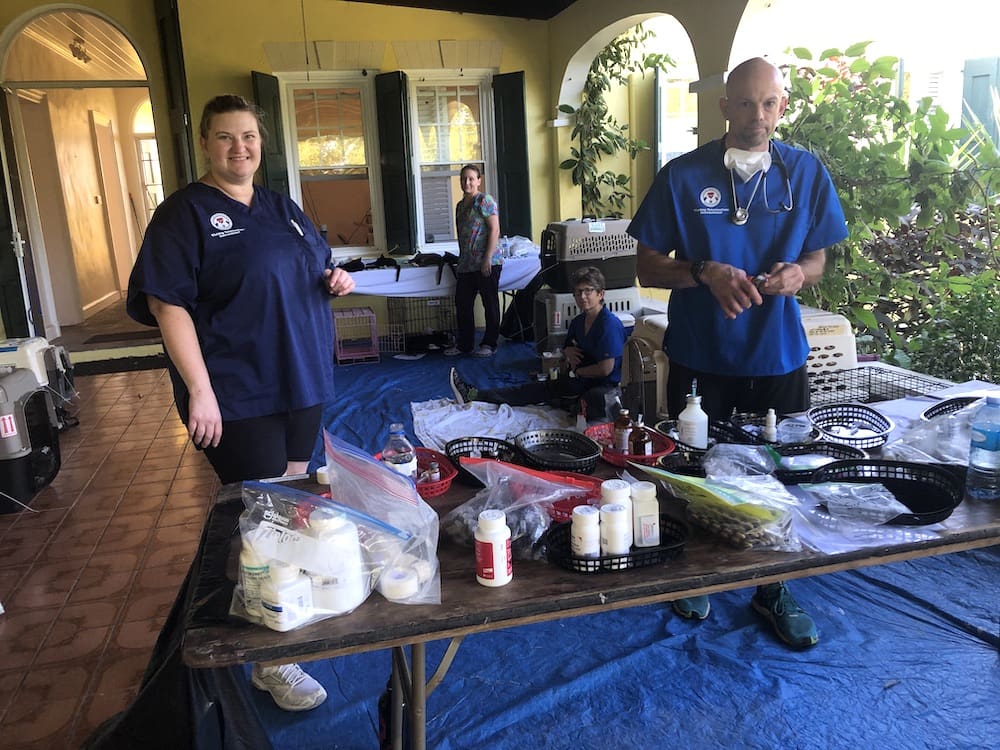 After surgery, the pets were monitored to insure they woke up from the anesthesia without any problems and, while sedated, were given blood tests for heartworm and medication. The entire procedure takes an hour or so, according to Dr. Andrea Klepzig, treasurer of VVI, who lives and works in St. Louis, Missouri.
"I do this because, you know, sometimes you just want to give back. I do this because I love my profession. And it's nice, you get a vacation in, but you're also helping," she said. "It just warms your soul, and it makes a difference in the pet population."
Dr. Tim Mousseau, a VVI board member, said about half of the dogs and cats tested positive for the lethal heartworm disease. It is common on islands and in the southern United States. Mousseau is an internationally recognized authority on the impacts of radioactive fallout from the Chernobyl and Fukushima disasters on animals, plants and microbes. He was collecting heartworm and some DNA information about the St. Croix animals.
Berlinski has been friends with Betz for years, and he said he hopes they can coordinate a similar event every year.
In the meantime, SCAWC schedules events to raise funds and increase community awareness and participation. Every third Sunday, from 2 to 5 p.m., Leatherback Brewing Co. hosts a matching grant event — the Perfect Match. The brewery matches every donation up to $500.