Native Crucian Urla A. Isaac recently celebrated her 100th birthday at her residence, The Herbert Grigg Home for the Aged. Her son Stephen, many of her friends, and the Herbert Grigg Home director and staff were in attendance to celebrate with the newly dubbed centenarian. 
Urla Isaac was born on St. Croix on Dec. 8, 1922, attended St. Patrick School and graduated class valedictorian in 1938. Her classmates included Gov. Alexander Farrelly, James Bennerson, Veronica Milligan, and many others. Isaac is the last of the Class of 1938 and is alive and well.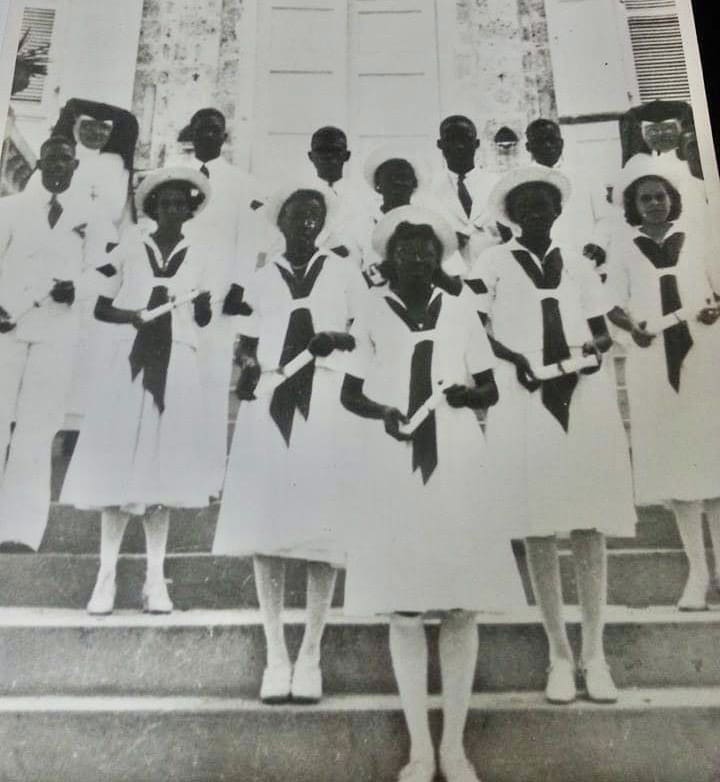 According to Assistant Administrator Division of Senior Citizen Affairs Alvin Milligan, "The Class of 1938 was probably equipped with a little more than a grade 12 diploma because the students could go straight into the working world."
Milligan said Isaac's mother, Mary Abramson, lived to be 99 years old and Ignatius Abraham, Isaac's stepfather, who was the carpenter for St. Patrick's Church, lived to be 103 or 104 years old. The entire family was very active in the church, Milligan said. 
Isaac migrated to New York, where she married and had two children, Stephen and Jeanne. According to Stephen, she worked for the Welfare Department [Department of Social Services], where she retired in 1976 and returned to St. Croix. Stephen and Jeanne were young adults and remained in New York. 
Milligan said when Isaac returned to St. Croix, she and others volunteered at Aldersville doing secretarial work. Milligan worked his first two summers as an intern and was privy to the workforce at Aldersville.
Isaac was very devoted to St. Patrick's Church and gave generously to the church for its restoration after it sustained damages from Hurricane Maria, Milligan said. 
Father Cyprian Tatah Ferdzefdr was present during the celebration and anointed the Oil of the Sick to Isaac and administered Holy Communion. Milligan noted how alert Isaac was as she followed along in prayer with the Priest. 
While the party was going on, pictures were taken, cake and juice were served and Milligan announced that a Centennial Treasury Award is an appropriation by Sen. Dwayne Degraff for U.S. Virgin Islands centenarians to receive. When Isaac heard the announcement, she exclaimed with an expression of delight, which drew laughter from the crowd. Milligan presented Isaac with her check.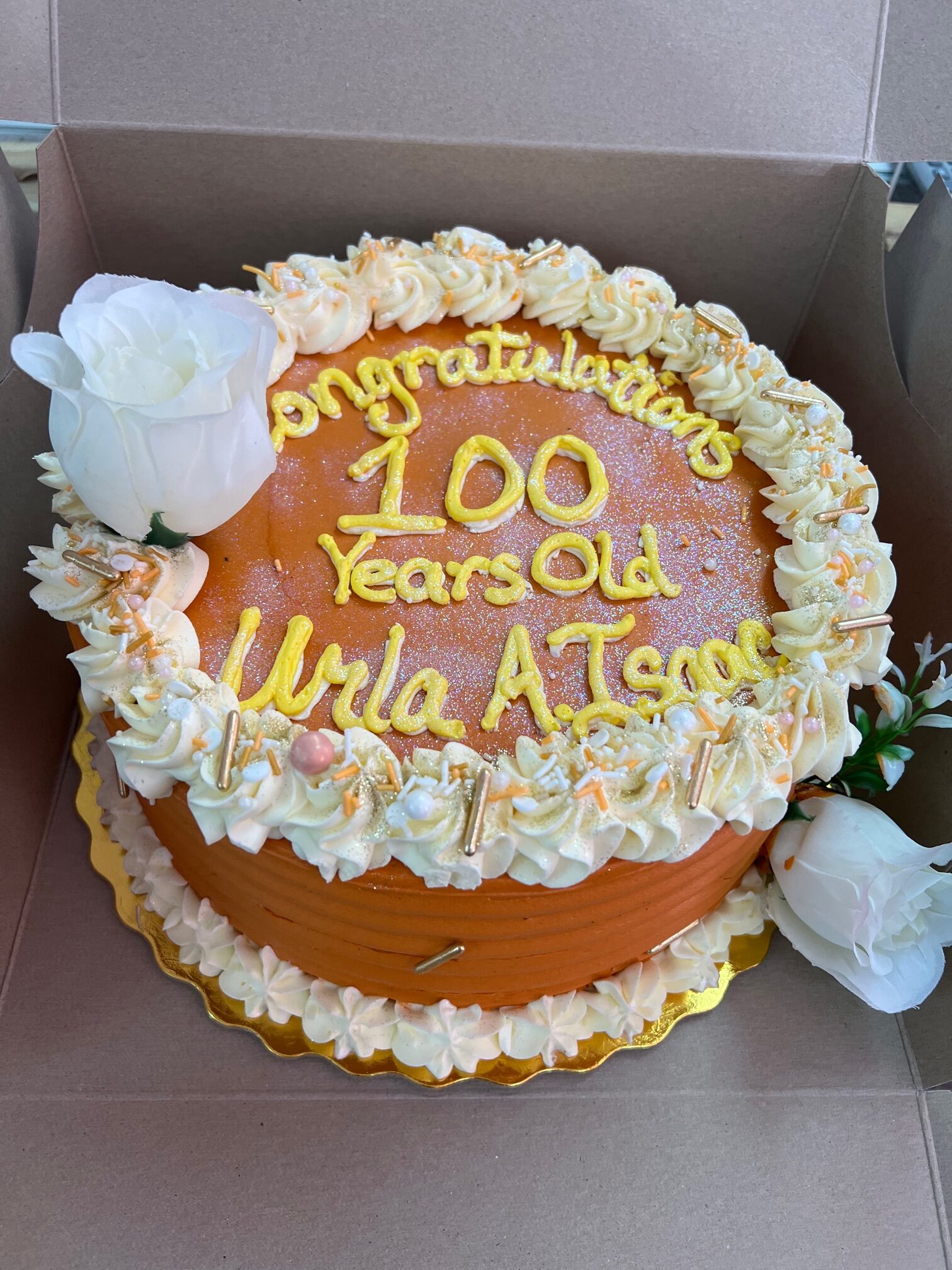 Catherine Milligan Terrell and Isaac developed a friendship through the years, with Terrell picking up Isaac for church on Saturday evenings. Terrell's mother, Exira "Marie" Milligan, and Isaac were close friends in their youth.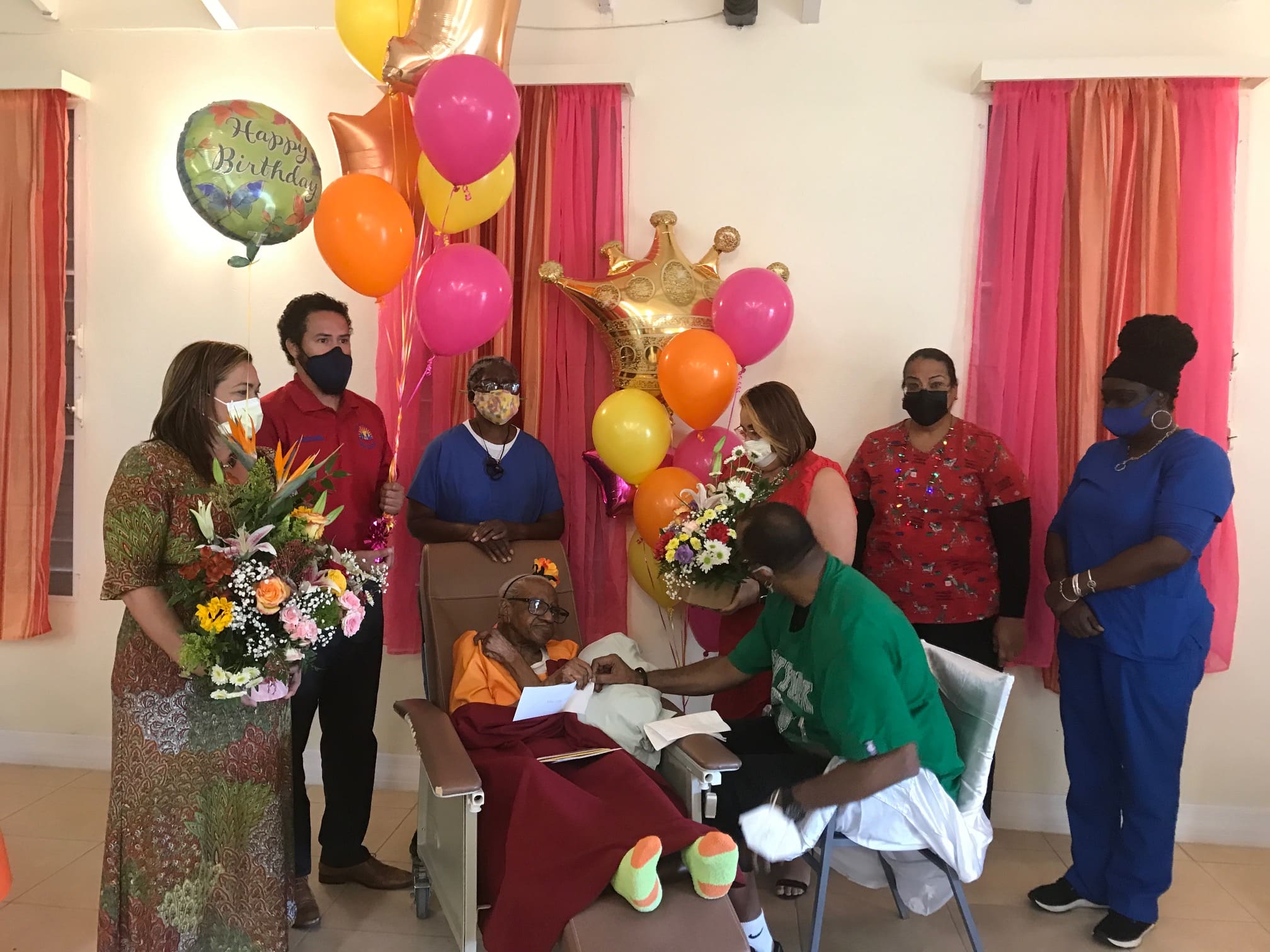 Isaac was able to care for herself for many years, and she subsequently asked Terrell to help her secure a place to live when she could no longer live alone and help her take care of her finances. Terrell agreed and hold power of attorney over Isaac's affairs. 
"It took several years, but I was able to work the process for Mrs. Isaac to move to Herbert Grigg when she could no longer live alone," Terrell said. I am happy to do this for her, Terrell added. 
Isaac's son Stephen flew down for a few days to celebrate. His sister Jeanne could not attend due to health reasons. 
"It was a joy for me — really — it's the first time I've seen my mother really vulnerable. My mother was tough. She actually lit up when she saw me, something she has never done before," he said. Stephen said his mother held onto his two fingers and wouldn't let go. "That made me feel real good because, for the longest while, I didn't think she liked me," he said with a chuckle. Stephen said another time during the party, she puckered her lips and threw him a kiss with a huge sound, which he loved. "Then she became impatient and was ready to go back to her room," he said.
Stephen visited his mom before flying back to New York. He reminisced about their years living there and some fun experiences nurtured by her sense of humor.
I was the Project Director of the Interfaith Volunteer Caregivers Program on St. Croix. The program was launched in 1996 and continued through 2012, when the major funding ceased with the exodus of Hovensa. Isaac was a care receiver who was matched with Wanda Banks, her volunteer caregiver. It was a perfect match, but Banks eventually left the island. I took the reins after the program ended and became a friend and caregiver to Isaac and took her to the bank and grocery shopping and doctor's appointments. It was a match made in heaven for both of us. I continue to visit, although I can't go inside the Grigg Home, I continue to take her favorites of chocolate ice cream, coconut water and flowers from my garden.
Banks stays in touch with Isaac through our phone calls and her cards. Banks shared some of her most loved moments for Isaac's 100th birthday. 
"When I met her, I could tell she was a woman with class and sass. She let me know I should call her by her last name. I loved that about her. She was very commanding and on point with everything. She had wise words and a great sense of humor. She was sharp with her tongue and with her wit. She had these little jokes — if you didn't really know her, you might take offense," she said.
Banks recalled a particular time they were going grocery shopping on the first of the month, which Banks didn't relish because of the huge crowds. Isaac told Banks, "Just use your cart to move people out of the way like I do." Banks said she quickly learned how to maneuver on those days.
"On bank days, we stopped traffic on Strand Street in Frederiksted until the bank guard came over and escorted Mrs. Isaac in the bank while I parked. She was a commanding presence," said Banks. "We all did her bidding without hesitation. She had high expectations of others and herself included. She loved to laugh. I miss our times together and I hope my next St. Croix visit will be to see Mrs. Isaac at Herbert Grigg."
All of Isaac's invitees were given a COVID-19 test before they entered the party. Everyone wore masks. Visitors are allowed inside with a COVID test taken within 72 hours.